If you've ever tried to sell your house, chances are you tried one of the following methods to promote it:
list with a real estate broker
advertise online on a real estate related site
advertise on paper through the property classifieds
hold open houses
rally your friends and family for leads and get-togethers specifically to market your home
But there are other ways that people can get the word out about their home that's for sale. I've been perusing eBay lately and have found a few things that caught my eye, including one section devoted to real estate. I didn't realize it but buying or selling a house via online auctions is beginning to gain traction; perhaps not as much in the United States, but certainly in other parts of the world.
People are using auction sites such as eBay, RealtyBid and rBuy to get more exposure and to help advertise their white picket fence (and in some cases, other) offerings. So what's so great about these auction sites?
Advantages of Online Real Estate Auctions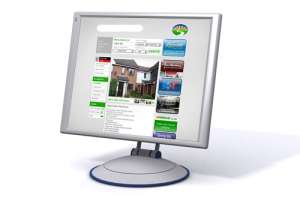 Market or promote your house for sale.
You want eyeballs? You'll get it through these sites. In fact, auctions are used primarily for advertising, as a chance to make the initial connection. For true binding transactions, you'll need to follow up with the legalities of the deal after the auction is over.
Get global exposure.
Buyers can be found all over the world through the auction. Because of a site's exposure and reach, it would follow that you may get some interest from far flung places. Likewise, you may want to check out an auction to get some idea what properties are like outside of your local area. Of course, many sites exist that can afford similar exposure, but auction sites offer a feel for the market as well.
Sell your house via auctions in order to generate excitement.
I won't argue the fact that an auction in and of itself can be exciting. Even bidding on the silliest thing in an auction wakes me up, what more if it were something more substantial?
You'll quickly find out what your house costs.
Property values are not dictated by real estate agent's decisions and sentiments but rather by the synergy created between buyer and seller. A home's worth is easily pegged by what buyers and sellers agree upon.
Real estate is the fastest growing area in online auctions.
More and more people are more comfortable using online auctions to transact. It is possible that it won't be too long before property auctions will be a much more acceptable and commonplace practice.
Auctions allow for sellers to be able to find leads and gauge interest from potential buyers more easily. This method can also help with prioritizing interested parties and engaging them for the next step.
Need cash fast? It's a quick way to unload a property.
Often, auctions will showcase homes that are being sold at heavily discounted prices; they can be a platform for motivated sellers to unload their properties. In fact, RealtyBid is an Alabama company behind online auctions for motivated sellers. Do you want a 20% to 30% discount off list? This is the place to check things out! On the sale side, I always wondered why the very controversial Casey Serin (a real estate investor who lost his shirt using mortgage fraud and no money down loans to purchase homes) didn't just try this out from Day 1. In fact, this is something I would suggest to people who are in a bind. But some folks claim that they won't get anything for their properties if they do this as they're too deep in the hole. Am I being too simplistic in asking could it be worth a shot anyway?
Negotiation via auctions is more efficient and transparent through this platform.
Everything is on the table between buyer and seller so things should be more out in the open more quickly.
And to balance things out: here's why people may eschew this home buying/selling method. There are many obvious reasons of course.
Disadvantages of Said Online Real Estate Auctions
Caveat emptor. Buyer beware.
Like any other item you buy online, it's buyer beware out there. Even while participating in an auction, make sure you follow through with house checks and contracts the way home transactions are usually conducted. Don't make shortcuts.
All sales are non-contingent.
Since all sales are non-contingent, you need to be comfortable with this condition prior to transacting through an auction. Note that transactions are also non-binding until you do the necessary paperwork and contracts after the auction ends.
There may not be enough time to inspect properties.
Certain auctions may rush you through the home buying process. For example, properties located out of state may be harder or more time-consuming to inspect.
You may not have an expert to assist or represent you.
You may use a broker in these situations. However, if they so choose, people may instead decide not to use a broker to help them out with auction based dealings. Still, if you opt not to have an agent work with you, then if there are issues with a house, it may be tougher to uncover and debate without their representation. So if you end up using an auction site, it may be a good idea to have an advocate.
Going to live auctions is time-consuming.
If you're going to participate in auctions, you'll be spending some time checking out the properties you're bidding on and doing all the due diligence.
Caveat venditor. You are subject to the issues of an online auction community.
Since you're dealing with an online presence that starts off with less face to face contact, it may be easier to fall privy to fraud, deadbeat bidders and other auction related headaches and time-wasters. Just be aware that if you're a seller, this is what you could face.
The Bottom Line
The online auction avenue for securing or unloading a property is certainly a more unconventional way to go, but it's probably more attuned to real estate investors who may have less qualms about the present condition of homes, are looking for lower priced, distressed properties or would like a more global view of what's out there. Getting involved in an auction may also indicate that you're a more seasoned negotiator and someone who may be more flexible to work with, which are trademarks of investors rather than first time home buyers.
To be honest, I may not be entirely comfortable about buying or selling a house via online auctions as of yet. Despite that, I'm somewhat intrigued by these auctions for given their transparent nature, they may actually be providing a feel for and taking the pulse of the real estate market. I'll bet that one can gauge market sentiment this way just by seeing how these auctions are functioning at any one point in time. I'll definitely be putting these web sites inside my tool chest to keep abreast with real estate going forward.
If anyone has been involved in home transactions using online auctions, I'd be curious to hear about how it went and what your experiences are! I'd like to know if your experience truly reflects what has already been said about this new way of doing business.

Auction Sites For Real Estate: check out eBay.com, RealtyBid.com, rBuy.com.
Copyright © 2007 The Digerati Life. All Rights Reserved.