Changes in the personal finance front: many financial tools are being taken off the market. Let's take a look at a few cases.
Not so long ago, I reported how one well-known financial site unexpectedly bit the dust: FiLife shut down its doors a couple of months back. I'll refrain from saying that this portends the start of an unfavorable trend, since that would be just jumping the gun entirely; however, just last week I came across the stunning news (at least for us PF types) that another highly regarded personal finance site has switched off their lights.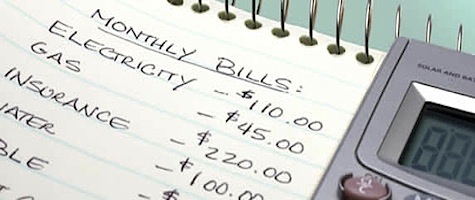 Wesabe.com Shuts Down Account Management Features
The site in question is Wesabe, which for a while gave Mint.com a run for its money (unintentional pun). Wesabe was a great personal finance resource where you could track your money online for free, and which had a great online community for those who wanted to share their thoughts, tips and ideas on money management. So sad to see it go.
So what does this all mean? If you're one of Wesabe's account holders, then you only have till the end of the month to move your data out. The Wesabe.com home page now states:
You will be able to download all of your data from now until July 31st by visiting our export page. After that date, we will delete all data and all credentials we hold for security and privacy reasons. If you prefer, you may delete your membership immediately or at any time before July 31st.

There's more about this on their blog (wait — last I checked, their blog is also out of commission at this point). Their community and group section (e.g. the forums) will remain available.
Well these changes are now bringing to light some new concerns I have about online money management. In the past, I already had some issues with the security angle of keeping your data in someone else's public server (yes, we've received assurances that our data is indeed secure, but still…). Now we know of at least one more thing to worry about: if you're using a free online tool and you entrust it with your information — maybe even building on that data over time — you become dependent on it. Now in the rare(?) instance that they pull the plug, you could be stuck porting this info elsewhere.
Not that desktop personal finance software is immune to this sort of thing. No piece of software is. Remember when MS Money got discontinued? Moving to another platform may be a less urgent matter if you're using desktop software, but it could still be a pain if you end up having to do this. Bottom line is that the risk is there if you decide to use an online tool for your activities. Keep in mind that free services may be more vulnerable to market forces than other companies using a different business model.
Budget Management Software Options
If you're caught in this situation with discontinued services and products and are wondering what options you have for money management, here's a list you can check out:
Of course, you can also always use an Excel spreadsheet (or even a notebook or diary) for your budgeting needs. It just depends on what features you're seeking in a tool.
Over the past several years that I've been covering the personal finance beat, I've seen lots of sites, tools and services come and go. The space is pretty dynamic, and there are always new things that come up, which makes it so exciting to be a blogger in this area. Lately though, not even those who serve up these financial resources that allow us to manage our money better, are immune to the vagaries of this long lasting recession. Oh the irony of it all.
Copyright © 2010 The Digerati Life. All Rights Reserved.