If you're shopping for a personal budget software application for your desktop, YNAB or "You Need A Budget" is one to consider.
If you're looking for an easy-to-use, effective home budget software product for your desktop, I would like to recommend one that has become popular among many savers I know. While many people are very familiar with Quicken, they've got a rival that's fast grabbing market share due to its top features and great customer and technical support.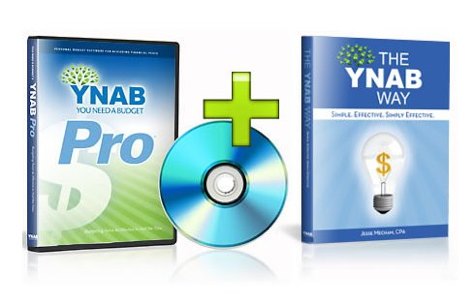 You Need A Budget (YNAB): Try It Out For Free
YNAB or You Need A Budget is a personal budgeting software application that is an awesome alternative to other budget planners. It's a highly rated money management desktop application that helps you with tracking your expenses, budgeting, and eliminating your debts. It has roots in Excel, and is based on a forward-thinking savings and debt reduction paradigm that you're not bound to see in many other budgeting tools.
You can visit the YNAB store for additional selections on educational materials and products (beyond the software) by visiting this link. Specifically, you'll find YNAB software available for your computer or smartphone, a one-on-one budget coaching session and the You Need A Budget book, which covers this very successful budgeting methodology.If you have an older version of YNAB and want to upgrade to the latest version, check their site to see if you can qualify for a discount.
YNAB (You Need A Budget) Personal Budget Software Review
YNAB is one of our favorite tools for expense management and budgeting, and is known to be pretty effective with helping you reduce your debt. In the semi-crowded field of money management and budgeting tools, You Need A Budget is one of those applications that I found interesting for a few reasons.
I am not big on checkbook balancing — I am very lazy when it comes to this task.
I don't budget much. I get a big picture snapshot and work with loose parameters. But with lowered incomes in recent years, we could use a better budgeting approach!
I use my own customized money management system using everyone's favorite spreadsheet, Excel. I built it myself, hairy formulas and all!
I am paranoid about security. The safety of my money away from prying eyes and potential hackers is paramount to me — not that this hasn't been addressed to some degree by online money management tools already. Still, with online tools, your info remains in someone else's server.
I don't like complicated applications dripping with bells and whistles that I don't need. If the application is too heavyweight, then I may not use it for long.
I have variable income. Now that I'm self-employed, my income is fairly erratic.
I do my family's finances mostly, but I'd like for me and my spouse to have the same easy access to our financial information.
And so it would come naturally to me to be interested in a product that may — on the surface — look like it may actually fit my particular needs. In the interest of disclosure, I already own Quicken though I like using my familiar self-generated spreadsheets for most of my money management work. I've also tried Mint for a bit and found it quite helpful, though I've only got it linked to a few of my accounts. As it is, I'm continually on the prowl for financial planning and expense tracking applications that have effective "paradigms" and offer efficient approaches.
YNAB (You Need A Budget) Features
Here are a few things about the YNAB application:
Jesse Mecham is the guy behind YNAB. Just like me (and many of you!), he worked with Excel spreadsheets to manage his finances. Eventually, that Excel spreadsheet evolved into today's YNAB.
The goal of You Need A Budget is to change the way you manage your money by enforcing a strategy that's supported by the software. In other words, YNAB is based on solid money management principles and a methodology that helps you develop good financial habits and helps you keep your finances under control. By using the software, you'll be compelled to change the way you handle your finances by following a few rules:
Rule #1: Stop Living Paycheck to Paycheck
This rule introduces the concept of living on last month's income, which enforces a more proactive and forward thinking approach to budgeting. It's a tool with features that support short and long term budget planning. How? It'll force you to create a savings buffer to allow you to promote your current month's income for use in the next month. Your future budget is therefore based on reality, not on an estimate! The benefits include:
allowing variable income budgeting to occur more smoothly
"forcing" you to save up for a money buffer that gives you breathing room to pay for potential unexpected expenses
enabling you to pay for your bills as they come in, without surprises.
As far as I know, other well-known software applications aren't built to support this approach. Instead, they take snapshots of past spending and have you make estimations of your future budget.
Rule #2: Give Every Dollar a Job
The goal when setting up a budget in YNAB is to have nothing left over. Every penny should be allocated to one category or another, whether it be for major expenses, infrequent expenses or even a savings or emergency fund. With YNAB, you'll be able to account for every dollar you have.
Rule #3: Prepare for Rain
YNAB lets you budget money for "rainy day" categories, those infrequent expenditures like property taxes, insurance premiums, etc, so that you're ready for anything. This is especially helpful with building your emergency fund. You'll get a good picture of your savings through this tool.
Rule #4: Roll with the Punches
YNAB is a flexible tool that allows you to adjust your budget whenever necessary. If you ever overspend, YNAB's forward planning system won't let you get away with it. It will make the necessary adjustments to next month's budget so that your overspending can be acknowledged. At the same time, it does this in such a way that you're able to absorb the adjustments easily. I find this feature awesome! As Mechem puts it, "it keeps you honest".
The result is that you'll soon find yourself able to pay cash on your purchases (instead of resorting to credit), to live below your means, and to have the ability to share financial information with others in your household (e.g. your spouse or partner).
Sample Features. You can expect YNAB to perform the following tasks:
Automatically import your data from various bank accounts into YNAB.
Categorize your savings into buckets using features that support envelope budgeting.
Schedule recurring transactions easily.
The tool allows you to keep an eye out on your spending, particularly your unexpected expenses.
Final Points on YNAB
Other positive points?
It has awesome ratings on Amazon. It blows Quicken out of the water.
You actually don't need to have prior experience of Excel.
They don't charge for upgrades (unlike Quicken or other products).
They have a 30-day return guarantee.
The claim that the average YNAB user pays off $500 in debt and saves $235 in the first 31 days of use.
Check out how the YNAB methodology actually works to help you manage your money more successfully.
There's a community that's built around the use of this tool. Just check their user forums.
YNAB.com, the comprehensive web site dedicated to the product, is chockful of information including online video tutorials, an online community, webinars, free live coaching classes, a Quick Start Guide, a User Manual, a blog, an e-course, you name it. They've also got support via email.
You can check out what this tool can do for you by going through this tour.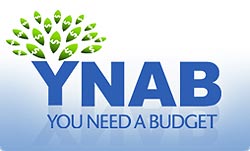 YNAB doesn't come across to me like another Quicken or Microsoft Money because it goes beyond being a money management tool. It also strongly promotes a methodology for true saving. Their book called "You Need A Budget" explains the methodology in more detail.
If you want to control your money, instead of just track it, this thing is an awesome tool for the job. But you'll have to use it as intended. By the way, YNAB will now run on both Windows and Mac platforms which have Adobe AIR installed and operational.
If you want to continue checking out other software packages, check out our list of budgeting tools and personal financial software.
Copyright © 2009 The Digerati Life. All Rights Reserved.