Do you buy bleeding edge technology?
I work in the technical field so I'm surrounded by techno-geeks on a daily basis. I'm also part of a big family of gadget fanatics who wait excitedly for each next new piece of wizardry on the product pipeline. So guess where most of our money goes during gift giving time? How about towards those accessories and other enhancements to support the use of our beloved gadgets, if not towards the purchase of the electronic toy itself!
With all of the folks I know going ga-ga over the iPhone, flat screen televisions, computers, the iPhone, MacBooks, PS3s, the iPhone and the rest of the iPod empire, I thought to go over some strategies that could help people programmed this way to save some money. Unfortunately, this does not mean that my own advice will be heard out in my own household, as there is this person I live with who is nuts over electronics and new whiz-bang gadgetry. So for everybody else who still hasn't thrown their financial senses out the window, this is for you.
Buying Strategies For Consumer Electronics
Wait! Don't buy that shiny new toy right away.
Wait. That's the operative word here. Can you muster it? There are many tricks you can use to try to get the best prices for things, but one thing that applies to technology is patience. The longer you wait for certain items, the cheaper they become. That goes for things that become obsolete quickly such as television sets, home entertainment gizmos, computers, phones and the like. You can get huge deals on such items by just sitting on your wallets a little longer.

Dig up as much information on the product as you can.
Do some product research by joining forums, subscribing to mailing lists or checking consumer reporting sources for product deals and data. There's a wealth of info on the internet for this sort of thing. Gadget sites or consumer based blogs can tell you what types of deals are available. I wish I could help in this regard but I haven't thought of branching out into deal announcements yet.
Check prices and comparison shop.
Read up on how manufacturers are planning to price their products and whether adjustments are likely down the road. Amazon, Bizrate, and the like have comparison tools to help you shop smart.
Are you willing to go second hand?
Why not? In certain households, electronic products have high turnover rates as people desire to replace their stuff with the newest and hottest things that catch their eye. You may be surprised to find that people are unloading fairly recent products at attractive consignment prices. Watch out for deals in the classifieds, at auction or online sites like eBay.
Apply those discounts.
What's great about the electronics market is that rebates and coupons abound. So run after those discounts and be on the lookout for sales events! If you're interested in participating in some shopping traditions of the Christmas season (those that involve heavy bargain hunting), then you'll probably get some amazing savings from the hard time and effort you put in chasing those deals.
Consider buying and selling schemes.
When stuff is offered in bulk or available via auction, there's an opportunity to make some money based on buying these things at lower prices then reselling them for a profit. Some folks like Mighty Bargain Hunter are doing this sort of thing. I've actually tried my hand on this and have unloaded some of my old electronic wares. It was a great way to pick up some pocket money during a slow weekend!
Recycle or sell your older electronic items.
Most people already do this, but I'll mention it anyway. Before buying something new, we make sure to properly dispose of our older models. It's clear that there are times when items are on their last legs and should just be tossed out and recycled. But for stuff that still works, there could still be some life left in them which could be of use to someone else. Whenever we replace a working item (electronic or otherwise), we make sure to release it into the second hand market for a nice sale or for a donation to charity.
So Who's Gaga Over Electronics?
Buying technology can be pretty costly as the big companies I used to work for can attest. With their huge budgets, it was very easy for these monolithic corporations to spend their funds with wild abandon on vapor ware and untested technologies. Investments in IT they call it. As individual consumers, we can't afford to be as reckless as that, and with some of us displaying a crazy passion for this sort of thing: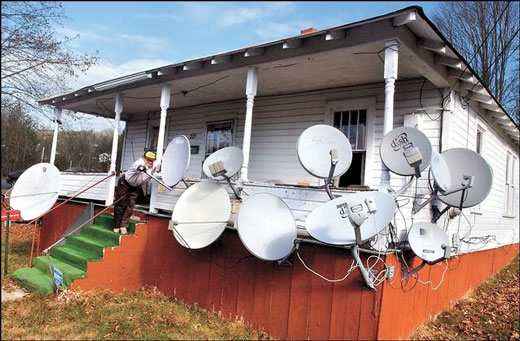 It's easy to forget how things can cost.
I'm not saying that you need to forgo buying what you truly love till it's as outmoded as floppy disks — I'm simply suggesting that it's worth taking a momentary pause to do some research before buying anything, in order to get the best value for yourself. There's a happy medium here somewhere for getting the latest cool thing you want and being reasonable about when and how to make that purchase.
'Course you can go tell that to some people I know.
Copyright © 2007 The Digerati Life. All Rights Reserved.