Save money with these deal sites and online tools!
I used to pay full price for the stuff I buy on the web. These days, that's no longer the case as I've been much more resourceful about where and how to find deals, discount coupons and free stuff online. Now that cutting costs has become an even hotter topic than it used to be, I've compiled a list of tips and 21 deal sites that can help you save money wisely and can be a great help to the smart online shopper.
Deal Sites and Online Tools To Help You Save Money
1. Search for rewards and bonuses offered by etailers. Get cash back when you shop online! Some sites offer great incentives for you to join. Ebates can help you save money in a few ways: they show you current deals for about 900 shops, they offer you a gift card if you join their site and they also promise to give you cash back when you purchase through them.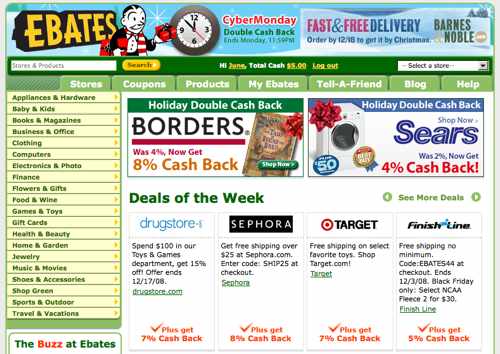 2. Make sure you are not missing a great deal. Check daily updated resources of coupon codes and online deals on the best coupon sites. There are numerous directories and blogs where you can find current deals for most sellers and merchants.
3. Find the most popular deals. There used to be Digg-like sites such as Trezr.com that allowed users to post current online deals as well as to vote for their favorite ones. Trezr is no longer available but many other sites may have appeared in its place. The online retail space has a very high turnover, so you may find many familiar sites vanishing, with many more replacing them.
4. Find the most discussed deals. Dealighted aggregates deal discussions from various money-saving forums and summarizes these discussions in an easy-to-use manner.
5. Learn how much hassle it'll cost you to take advantage of the deal.
6. Check if you can save on shipping. Free shipping is one of the hottest offers you won't want to miss before you reach for your money card. FreeShipping.org provides a collection of free shipping coupons that can be located by brand names, merchant names (example: Target coupon codes) or category.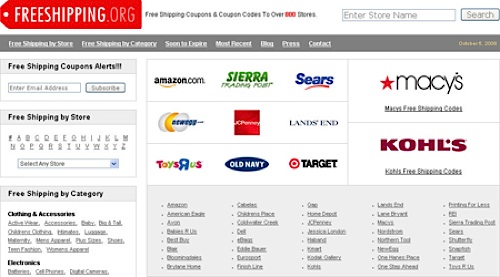 7. Check for daily freebies. You may not have to spend money at all when you visit certain sites. HeyItsFree is one of the most comprehensive resources for online free offers.
8. Make sure you find the best prices available. There are sites that come across as user-generated communities where members post the lowest prices that they're able to find.
9. Track and watch product prices. PriceGrabber allows you to create a watchlist of any products you find in their database — if the price reaches or drops below a price level you specify, you'll be updated via email.
10. Find out what people are saying about the sellers. Check merchant reviews from independent sources. ResellerRatings offers an easily searchable database (currently there are more than 16,349 stores reviewed) of online sellers with users' ratings and reviews.

11. Learn what customers are saying about the product. Check user-generated product reviews that are unbiased and on-spot. Buzzillions offers a huge database of products that are reviewed and rated by the site members.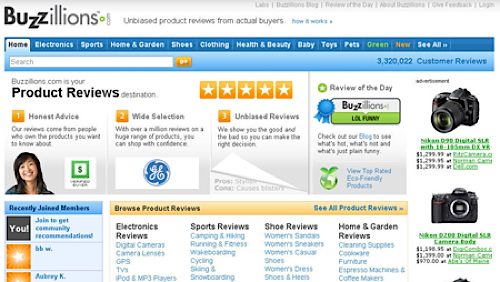 12. Check out product-focused polls from social communities. Sazze is a social product review site that also lets you create and participate in polls related to any product and seller.
13. Read up on product expert reviews and recommendations. Retrevo.com offers a large database of products reviewed by both customers and experts. What's more, you can also find useful manuals and price comparisons there. If you're looking for camera experts for personalized advice about the best camera to buy, try BestInClass.com.
14. Check what active social media members have to say about a product or merchant. Search Twitter for unbiased opinions and news related to products, merchants and related matters that you're interested in.
15. Check overstocked items. OverStock.com lists a huge number of overstocked products available for sale.
16. Take part in green initiatives. Do you know that you can save money by going green? Many companies combine seasonal promotions with green initiatives allowing you to both save money and to "go green." GreenShopper offers plenty of environmentally friendly products sorted by categories and sellers.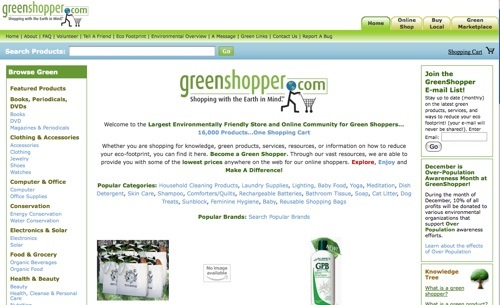 17. Browse through online classified ads. Check the classifieds or the secondhand market for products that are of interest to you. Perhaps they're offered at a better price here than at any online shop. Since the creation of Craigslist, buying used has been a classic money-saving method.
18. Search for best offers nearby. Whrrl is a Twitter-like service that lets its users post best offers along with their specified location; by searching for your zip code you'll find what other people in your area are recommending.
19. Get reviews from "online friends" who share the same interests that you have in certain products. Kaboodle is a social media community that allows you to make friends with members interested in similar items. This is just another angle taken by social product review sites or product forums.
20. Search for homemade alternatives to the retail item you're thinking of purchasing. These products may not necessarily be much cheaper when handmade than if they're factory made, but they are often more beautiful. Etsy offers an online platform for lovely handmade products.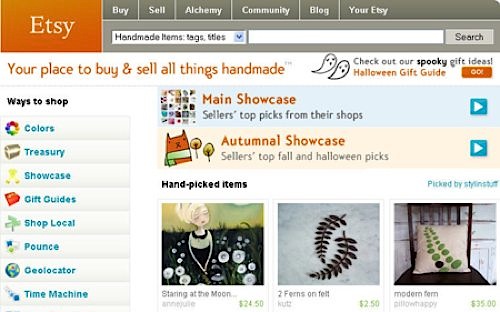 21. Don't pay full price for gift cards. Bargain gift cards are available at sites that offer gift card exchanges, where people sell and trade their unused cards.
Have I missed anything? If you know of any more money saving tools and online resources where you can find great deals, coupons and free offers, let us know!
 
This guest post is by Ann Smarty, a search engine marketer maintaining an SEO consulting blog. Thank you Ann!
Copyright © 2008 The Digerati Life. All Rights Reserved.