Off the top of my head, I can think of three home improvement projects I want to tackle. I find that no matter what the season is, there's always something that needs some tweaking at home. After all, things can break or need fixing anytime. If you're not so handy like me, or if you're facing a big home project or you'd rather save time and pay for someone else to do the work, then there are places to turn beyond just the yellow pages. In addition, I'm all set to look for a few components to put together a new-to-me PC, but I don't want to pay full price. To tackle the diversity of my needs, I've been turning to sites like Angie's List, Craigslist and a few others.
Angie's List vs Craigslist: Help Wanted for Products & Services
You may have heard of Craigslist before, but what's Angie's List? Angie's List is a membership referral or recommendation site that allows users to post reviews of the companies and services they use. You can look for reviews under sections for Home, Outdoor, Health, Personal Services, and Others — over 250 overall. For example, if you're seeking a local tree service to work on your yard, you can see how many are listed for your area, how to contact them, what types of payment they accept, and if there are any special coupons for Angie's List members.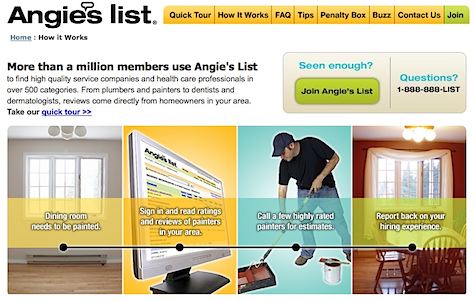 Most importantly, you can also read reviews written by members — the negative as well as the positive. When members review a company or service, they're handing out grades on categories like price, responsiveness, quality, and more. Other members can also see how much you've paid for a service, if you'd hire again, comments, and other information.
Share your reviews and find great recommendations for products and services at Angie's List. Please visit this link for more information.
Angie's List: A Place For Complaints?
What if you have a bad experience with a company and need help? You can file a complaint with Angie's List and get started with the complaint resolution process. If a company doesn't respond to a member's complaints, it may end up featured in the Angie's List Penalty Box.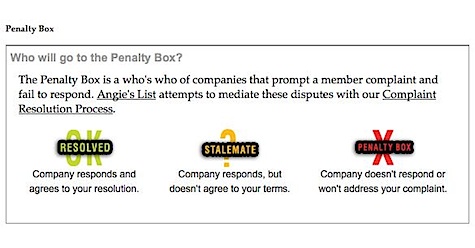 But you need to keep in mind that this isn't legal counsel, so if you need legal advice, you'll have to to hire a lawyer. In addition, the site offers a blog, magazine, tips, and even a podcast to help consumers stay informed.
Yelp! I Need Somebody
If you're looking for a free alternative to Angie's List, Yelp.com might be a good resource. It features more of a social-networking aspect, with votes for reviews, a newest favorites section, and a 'Best Of' section that spotlights favorite restaurants, shopping, nightlife, as well as beauty and spas.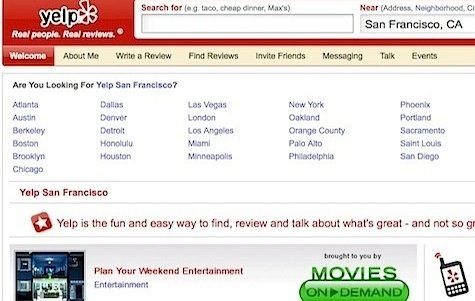 Some states may not yet be represented here, but there are lots of other places to check out, especially if you're visiting some place new. Some negativity surrounds Yelp though, what with rumors and news of alleged extortion tactics being attributed to Yelp sales reps. Just watch your step with this one.
Craigslist: For Online Classifieds
Who hasn't heard of Craigslist yet? It's probably the site with the biggest name recall in its niche, and we've even shared how this site has been used successfully, through these articles:
Craigslist.com is an online community with classified ad listings across a multitude of categories: Jobs, Gigs, Services, For Sale, Community, Housing, Personals, and the Discussion Forum. Most ads don't cost anything to post, with certain exceptions like the job ads in San Francisco and brokered apartment rental ads in New York City.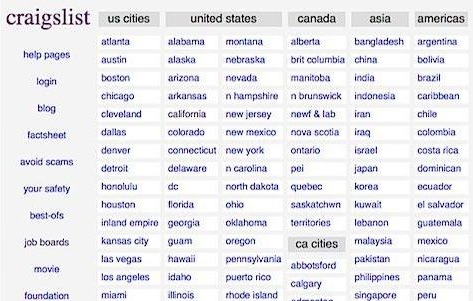 For instance, if you want to find the parts for a media center computer, you could scroll though the For Sale listings in the Computer or Electronics categories. And if the prospect of putting the project together seems too much for you, the services section might yield a contractor or shop that's willing to do the job for a reasonable price.
Also, using the search box to find specific items is a lot easier than hunting down a copy of the newspaper. Say you're looking for a Yamaha motorcycle. You can look at the bottom of the page and subscribe to the RSS feed for your search. This way, you'll automatically receive fresh leads each day.
Just like Yelp, you'll want to be careful about how you're using Craigslist. It's an environment that's not strictly regulated, so you'll have to extra vigilant about the transactions you perform through this site.
The eBay Classifieds (formerly Kijiji)
A lot of the time, I'll try the auctions on eBay for specific items like video games or comic books. However, for results from a local source, I also spend time at eBay's sister site, eBay Classifieds (formerly known as Kijiji.com), which offers free classifieds in a number of locations.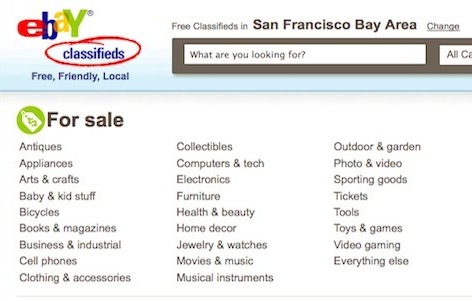 Here, you can inspect listings such as items For Sale, Services, Jobs, Resumes, Cars & Vehicles, Community, Housing, and even Pets & Vacation rentals. They've got the basic features required for a product-based site such as extensive product descriptions and images. You can also maintain a watchlist or view other ads offered by a particular seller. Like Craigslist, you can add RSS feeds to your newsreader or you can subscribe to alerts that will be sent to your email address. Then again, a lot of these features are things we've all come to expect from a retail or auction site.
Whenever you need to hire an outside service, need work on a project or have to make a purchase, you may want to check out these sites for assistance and save yourself some time. I also check the Better Business Bureau before embarking on something big; it's just one more way I make sure I do my due diligence.
Copyright © 2010 The Digerati Life. All Rights Reserved.