A recession may be looming, but overall, the U.S. economy isn't in as bad a shape as we may think. Or is it?
SVB: The stock market goes up and down 900 points at a time and the wild behavior is making many of us sick in the gut. But how about we step outside of our blinders a little and look at the *really* big picture? I don't know…maybe it'll help a little to see how we stand in the big scheme of things. I'm sure that many of the more jaded may disagree, but I found this post by Jacques Sprenger (one of our contributing writers) to be rather refreshing, as one written to counteract these schools of thought. The premise of our article today? Where we stand is all relative.
Whoever says that the American economy has tanked should take another look. I believe this country is one of the most productive nations in the world, up there with the Germans and the Japanese who are no slouches when it comes to industrial output and innovation.
The Great Depression You Say? This Is Not 1929!
The rate of unemployment as of August 31, 2008 is 6.1%, an admittedly higher rate than 2 years ago, but still very low when compared to European countries. We reached that rate in August of 2003 and nobody screamed "Depression" then. In 2007, the median income per household reached over $50,000 (cost of living aside), the highest in history. While more than 37 million people are living under the poverty line, our country has some favorable programs in place that help address this condition; these programs provide housing, Medicaid, and food stamps. The situation elsewhere may not be as favorable.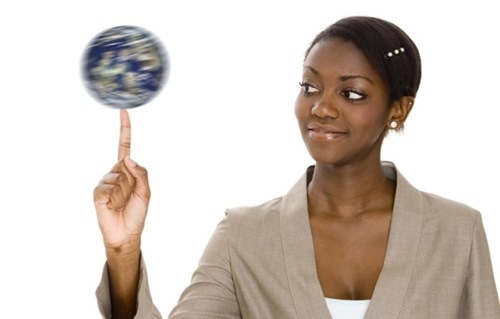 Businesses Must Grow. Let's Get Rid Of The Weeds.
"To help retain their current sources of business, entrepreneurs will place a heightened focus on better servicing customers to set their business apart from competitors", according to the American Express Small Business Monitor.
This is good news, very good news for us consumers; does it mean an end to the boring "hold the line while a customer representative becomes available"? Maybe not, but the crisis brings with it a silver lining. It weeds out non-competitive companies and rewards the efficient ones. The article also mentions that three quarters of business owners plan on growing their business; and that's in the middle of an economic crisis. Growing businesses also means more jobs will become available.
Is The U.S. Economy Growing?
The economy as a whole grew almost 3% in the second quarter of 2008, a remarkable number considering all the turmoil. Granted, the second half of the year will not show such rosy numbers. But remember that our industries are exporting more than ever, thanks to the dollar's lower value. Most companies are experiencing lower profits, say the economists. Think about it for a moment and view it as the glass being half full — they've got profits! This means that they're in reasonable shape, since they are not losing money.
How Low Will We Go?
When the stock market drops precipitously, as it has recently, millions of investors lose (paper) money. The rich ones won't really suffer, but the average 401k will (temporarily), as well as the portion of pension plans invested in the market. But as fast as the stock market drops, it can also shoot back up, albeit less hurriedly. Can you believe that the Dow Jones used to be under 10,000 not long ago, 8,300 to be exact in February 1998? Well, though we're now hovering close to that number, who wants to wager that the market will recoup at least some of its losses before the end of the year, as soon as our lazy politicians get to work in Washington?
Hey, We Are Still Number 1
We are still the largest producers of food in the world. The prices of homes continue to drop, and that's actually good, in my opinion. It means that the ridiculous bubble that prevented millions from buying homes is now over. Export of goods and services increased a phenomenal 12.3%* in the second quarter. Imports decreased more than 7%* for the same period, which is good for our national deficit. The GNP, a measure of what is actually produced in our country excluding exports, rose 2.1%* in the second quarter. Is that a sign of a fundamentally flawed economy? *Data from the Bureau of Economic Analysis (a government institution).
Yes, we have economic and financial problems, but I strongly believe that the extraordinary might and resilience of this country will, once again, prevail.
Copyright © 2008 The Digerati Life. All Rights Reserved.