How I argued with myself about the pros and cons of getting a new car: a $30,000 brand new car at that.
Today, we're happy to present this guest post by Tanesha Morgan, writer for Personal Finance Analyst. Personal Finance Analyst is an online community of bloggers dedicated to taking the mystery out of money and helping you to live a happier, more successful life with the money you have.
My Car Buying History
In 2004 I bought a brand new 2005 Toyota Camry, fully loaded with leather seats, sun roof, in dash navigation system, auto dimming mirrors — the works. It came filled with all kinds of cool toys that I would eventually never come to use.
The Camry was the first fully loaded car I had ever purchased. Here's my reasoning for getting such a car: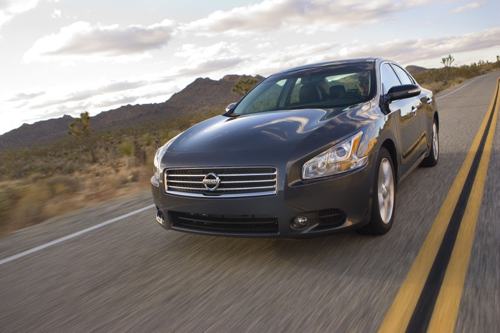 2009 Nissan Maxima. Photo from The Torque Report.
Over the previous 10 years, I had purchased 4 new cars. I'd ride in one for a few years and then trade it in. The financially responsible person in me knows that this is not a wise thing to do. But I'd do it anyway because the newer car looked prettier, faster, shinier and had nicer trinkets and gizmos. My rationale: I figured if I got a car that came with everything, then I would be content enough to drive it until the wheels fell off.
Well, at least that was my plan. And I was doing well with my plan — until Nissan sent me a colorful, glossy, life-like brochure of their 2009 Nissan Maxima.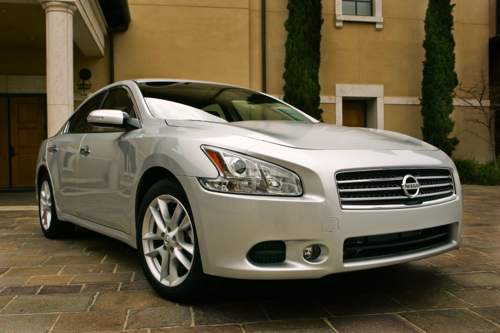 2009 Nissan Maxima. Photo from The Torque Report.
That car is sweet! And now I want it!
How I Talked Myself Out Of Getting A New Car
It is not my fault that my plan may get side tracked. I didn't go out looking for temptation — the mailman brought it to my door. So I'm going to approach this by reasoning with myself and getting a hold of my emotions, because a financial decision shouldn't be based on emotion.
So now I sit here to mull over the pros and cons of getting a new car:
Pros: Yes, the car is calling out my name!
A new car has the most recent, technologically advanced doohickeys and sparkly paint.
Cons: No, don't buy the car!
It is cheaper to maintain my current car than to buy a new one.

My current car is only 3 and a half years old. All I have to do is change the oil, rotate the tires 4 to 5 times a year, and change out the break pads every 2 years. I also follow the manufacturer's recommendations about other things such as changing filters, replacing fluids and replacing wires and hoses. In total, that runs me about $500-$600 year (this is a rough estimate). If I buy a new car, the payments will run me around $500-$600 a month!

I hate debt.

I financed my current car and I only have about 8 months until it is paid off. After that, no more car note and I will have more cash freed up to save or invest. If I buy a new car, I will create a new bill that will take me another 4 to 5 years to pay off. Besides, my current vehicle works just fine. Plus I made a deal with myself that I am not getting into debt unless I am acquiring an asset that can pay for itself.

The excitement wears off after a couple of weeks.

At first getting a new, shimmery toy is fun. But after awhile, the thrill is gone and all I am left with is a hunk of metal, and a car note. Ugh! Not only that — the new car smell nauseates me. After 4 new cars in 10 years, I have come to associate that smell with unnecessary debt and the ultimate buyer's remorse. It literally makes me sick to my stomach.

The grass is not greener on the other side.

Ok yes, that 2009 Nissan Maxima is really, REALLY nice. But my 2005 Toyota Camry is really nice too. The Maxima comes with another 5 years of car notes, while with the Camry, I've only got less than a year left of payments. And besides, they'll both do the same thing: get me to work, to school, to my son's soccer games and my daughter's dance recitals.
Where I Stand Now
Alright, folks I think I have convinced myself that getting a new car is not the best idea. Well, at least, I am convinced for now — but another brochure in my mailbox might change that. I am such a sucker for crafty advertising. 🙁 I really need to work on correcting that.
SVB: When it comes to making financial decisions, it's best to make it with our heads and not our hearts. As Tanesha has done, the approach of listing the pros and cons of a decision is one effective way to justify purchases, to curb shopping habits and to avoid huge impulse buys.
Copyright © 2008 The Digerati Life. All Rights Reserved.