We compare low cost life insurance vs commission based policies vs those you can buy through fee only insurance agents.
Every financial plan should have a risk management or insurance component. Yes, we all know the importance of life and disability insurance, and health and long-term care. And, annuities, despite their criticism, also have a place when some people need the tax-deferral and/or guaranteed income options. But, the use of all these products falls right smack in the middle of the heated fee only versus commission advisor debate. But, this debate has been primarily investment centered and has not focused on the risk management component as much.

You may have already decided on which side of the debate you sit — you may be comfortable paying commissions to your advisor or you may have chosen to work within a fee-for-service model. Where you fall on this issue may ultimately lead you to the type of insurance you do get. Historically, insurance has been sold via high commissions, but like the rest of the industry, this has evolved to include other fee models. The choice is up to you and whether the level of conflict of interest in the various choices will be acceptable for you.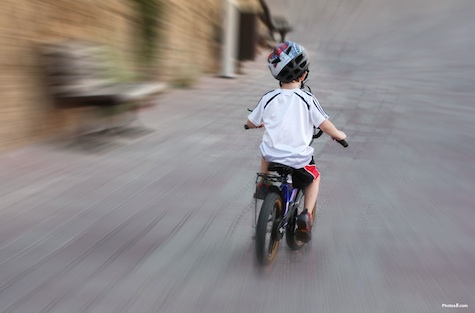 Image from Photos8.com
Paying For Life Insurance: Reviewing Insurance Payment Models
Let's go over a few systems that agents use to sell insurance, shall we?
1. The commission-driven system is the traditional approach.

2. The low load approach that's direct to consumers.

3. Through a fee only life insurance advisor.
There are actually pros and cons for each approach, and it turns out that it's not always about the money. If you're going to buy insurance, do be aware about how each of these systems work!
The Commission-Driven Life Insurance Payment Model
The traditional system tends to be the most expensive, in my opinion. Life insurance companies will compensate their agents with super high commissions, particularly for the first year. I am familiar with this because my sister worked at State Farm, and they had this model in place. Commissions would often amount to 50% to 90% of first year premiums.
The challenge of signing new customers up for life insurance in itself merits these types of high commissions. No surprise then, that this structure is considered the compensation linchpin of the life insurance industry.
You may wonder why these commissions are on the high side — well, it's not an easy road to actually convince people to buy insurance, is it? So a skillful salesperson who does the job gains his or her rewards accordingly. So it makes sense that the insurance agent's (e.g. salesperson's) goal is to try to generate the highest premiums he can get; he's not necessarily around to give you the highest quality recommendation, the most accurate analysis of your policy, or even the best service. Due to consumer behavior, this type of work demands the kind of compensation rates that are set by companies. After all, it's the market that sets those rates.
Want Cheap Life Insurance? Here's Where To Get It
Now there's another option for more savvy consumers who'd like to take the reins on policy shopping. So what about the low load approach that is done direct-to-consumer? Companies in this bucket will simply give you contact information so that you can call a toll-free number for what you need. Or you take the initiative to go on the web, do the research needed and figure out your options before you end up purchasing a policy.
When you buy a cheaper policy, there's a portion of the premium set aside for costs. Those folks involved in selling you your policy are usually paid a salary so they aren't as "in your face" as the commission oriented agents. This option is probably better for you if you're more the type who prefers the soft sell. This is the option that more knowledgeable and financial savvy consumers take in order to keep their costs low.
The Fee Only Approach To Life Insurance
The third system available to consumers who are shopping for life insurance (or who are seeking insurance planning and policy analysis) is the fee only approach. Fee only insurance agents are paid with a fixed fee. Make sure that if you go with this type of payment method, that you aren't secretly being made to pay a commission.
The pay here can either be hourly or fixed rate (say a percentage of the policy). In this situation, there is no secret agenda to sell something more to you for extra. Typical fee only agents are objective plus lower cost as a result of this set up.
Consumers who don't believe that life insurance planning and policy analysis are all that complicated, who are seeking "cheaper" policies, and who are reluctant buyers who need to be pursued, far outnumber consumers who may see value in paying hourly fees for objective fee only, insurance advice. This is why most life insurance consumers opt for the commission-driven and low-cost products.
In the end, it is up to you and me to determine which model works best for our situation. For me, I am always most comfortable making a purchase decision with someone who is as objective as possible, but who currently does not have insurance needs that require more thorough analysis. It's up to you how you prefer to work with an advisor — just know that under different arrangements, the advisor will have different motivations.

With contributions from Todd Smith.
Created March 23, 2010. Updated December 6, 2012. Copyright © 2012 The Digerati Life. All Rights Reserved.