What insurance policies should we own? From auto insurance coverage to health insurance and homeowner's policies, we discuss what coverage to get and what we consider optional.
I'm starting to review my insurance options and whether I'm up to date with the amount of coverage I currently carry. What kind of policies do most of us need, and what type of insurance coverage may we overlook? Since an insurance policy is supposed to be our financial buffer in case of damage or loss, it's a good idea to investigate our choices.

Generally, there are many online sites out there that can assist us by providing us comparisons, quotes and information on the type of insurance we should own. If you're looking for insurance information, a good place to start would be to check out reputable sites like InsureMe.com, which is a highly popular comparison insurance site. They'll recommend policies and match you with an insurer who addresses the requirements you provide. If you'd rather work with a specific insurance company — one who advertises through mail or television may have already caught your eye — then you can just contact the company directly. AIG Direct, State Farm, Farmer's and AllState are recognizable insurance companies you may wish to work with one-on-one.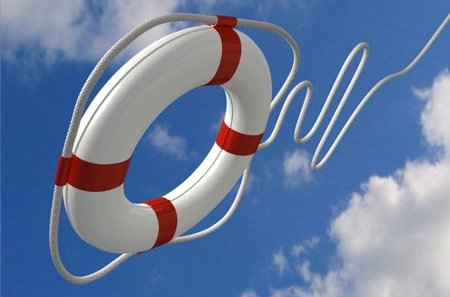 That said, let's take a look at the kinds of coverage we should all carry and those that we can just take a pass on (unless you've got a specific need).
Must Have Insurance Policies
Homeowner's Insurance
When I went through the process of buying my house five years ago, it was imperative for me to find homeowner's insurance. This protects my family in case of a disaster, like the tornadoes, ice storms, high winds, and other weather-related events that happen to strike my state. According to FEMA, property owners lose more than $8 billion a year to fire damage, so it's worth it to find a good policy. A site like Insureme.com can help me get started with finding a quote for a new policy.
Renter's Insurance
Back when I rented a house, I read the lease and understood that my landlord wasn't liable for my belongings in the event of a disaster, so I checked around for renter's insurance. I checked with several insurance agents and eventually decided on a policy like the one offered by State Farm Insurance. That way, if something happened to my rented house, I would've been able to recover from the hit.
Auto Insurance
In most places, you'll need proof of auto insurance before you can renew the car registration tag. With so much competition for low rates, even drivers with less than stellar records can find a quote that won't curl their hair. A site like Esurance can get you on the road with an auto insurance policy in a short amount of time.
Health insurance
Here's something you shouldn't be without: health insurance is such a critical need in this country, but the search for it can be overwhelming. A lot of people are fortunate enough to have health insurance through their jobs. For the rest of us, eHealthInsurance and similar sites offer a way to research the policies that are right for us. The rates will change depending on whether you need family coverage, maternity benefits, and other factors.
Life Insurance
Another type of insurance you'll need to consider is life insurance. It's crucial for your family to be able to continue paying the bills with or without your work income — and life insurance can replace that income in the event of your death. To start out a search, you can consult a local insurance agent (perhaps one you've already established a relationship with), or check out services we discuss in our article on how to buy low cost life insurance, which will seek out quotes from a number of insurers for you. On the other hand, life insurance for children seems expensive as most kids don't provide income for their families (the occasional lemonade stand notwithstanding).
Disability Insurance
While most people have life insurance, they often forget about disability insurance, which would be great if you could get it at group rates. If you're employed, you've got a good chance of carrying it for cheap. We're more likely to be disabled in our lifetime than die, so this type of insurance comes very much in handy more than you'd expect. The down-side? If you're self-employed or unemployed, it could be quite expensive to get.
Long-Term Care Insurance
Long-term care insurance is something we should all check out. As our family members age, they're likely to face critical health needs and might even need the benefits of a nursing home or other care facility. It's better for us to start planning for the expense now with long-term care insurance. The U.S. Office of Personnel Management has a good starting point to assist us with our research.
~ooOoo~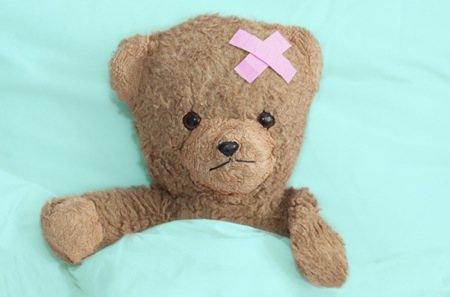 Insurance Coverage To Avoid
Pet Insurance
I enjoy our cat and dog, but I'm not ready to make the leap to pet insurance yet. For the most part, they're in good health and I'd rather budget for pet-related expenses and pay for pet care through occasional dips into our bank account. Is this policy really worth a $1 a day? I prefer to incorporate vet bills in my emergency fund savings program.
Travel Insurance
Since my urge to travel is minimal at best (thank you, high gas prices), I don't see the need for travel insurance. But your circumstances may be different from mine: if you'd like to quite worrying about lost luggage or would like to insure certain valuables during your trip, then InsureMyTrip.com may help you. For the most part though, getting travel insurance may be overkill. Better yet, check your travel rewards card benefits to see if they offer this type of insurance for free!
Credit Life Insurance
What's going to happen to my credit card balance after I die? I don't want it to haunt my family after I'm gone, yet I'm not comfortable with the expense of credit life insurance. What to do? While I ponder that, here's an interesting article from The Federal Trade Commission on this very topic.
Extended Warranties
Have you noticed that whenever you buy anything electronic the cashier wants to sell you an extended warranty? For big ticket items like a game console, the manufacturer usually offers a one year warranty anyway. If you're shopping at a retailer like Best Buy, take into account the expense of the extended warranty and the cost of the item you're purchasing before you plonk down the dollars for extra coverage.
Wedding Insurance
Finally, in case of rampaging bridezillas or other natural disasters, there's wedding insurance such as the policy offered by WedSafe.com. I don't think it's worth the money. At any rate, I need not worry about this since it's too late for me!
Do you have all the insurance you need?
Copyright © 2008 The Digerati Life. All Rights Reserved.