Don't let those credit card perks go to waste.
Most credit cards offer a plethora of extra rewards and benefits that a lot of cardholders may not be taking full advantage of. And one of those things is extra insurance. Yes, credit card debt is bad. However, credit cards, when used properly, can be a tool to help you save money on additional costs such as insurance. Granted that the free insurance you can expect here is what l'd classify as "fringe" insurance or the kind that's nice to have (rather than something that is absolutely needed). By my definition, "fringe" insurance (I'm sure there's a better word for this) covers smaller risks and thus, applies to the relatively smaller things. But if there's no additional cost involved, I'd be happy to take it.
For instance, most credit cards offer insurance and warranties on large purchases. In addition, if you pay for travel expenses on your card (say, if you have a travel credit card), then you're bound to find good insurance service benefits that are applicable for travel.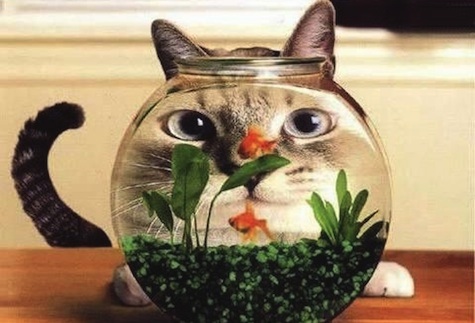 So, how do you find out more about what your card offers? You'll find much of it on your card's (or card company's) web site, of course. You may want to pay your online credit card account a visit; this seems pretty basic and a whole lot of common sense, but surprisingly, not everyone really bothers to do this. For those without online access, give your credit card company a ring and request a list of the rewards or benefits that come with your card. Often, these extras are easy to miss because we're so focused on what we got that card for — to get started on shopping and spending.
Use The Free, Extra Insurance Coverage Offered By Your Credit Cards
I reviewed the fine print on my American Express Platinum Business Card to see what kind of coverage it offered me:
1. Purchase Protection
I receive up to $50,000 of purchase protection on my card, with $1,000 maximum per occurrence. This protects me against theft or accidental damage for ninety days, starting from the date of my eligible purchase. I expect this coverage to repair, replace, or refund me up to the amount of the purchase that was charged on my card if anything goes wrong with what I've bought. I always recommend calling the credit card company to find out what they refer to as an "eligible purchase". They should be able to send you some type of documentation for this. If you've had an experience where you were able to successfully invoke this coverage (or not), we'd love to hear your story.
2. Extended Warranties
If I purchase an item that carries a warranty, my credit card will double the warranty time for that item up to five years. While I tend to skip over extended warranties in general (I think they're an unnecessary cost most of the time), it's still good to know that with this card benefit, I can legitimately avoid the requisite upsell (on extended warranties) that many salespeople frequently spring upon me.
The bottom line: if you typically purchase such coverage, you can now skip the extended warranty on a laptop, television, treadmill, or anything else that often comes with this type of coverage.
3. Rental Car Loss and Damage Insurance
If you rent a car using your credit card, the card actually covers loss and damage of the car. So once more, there are savings to be had if you decide to decline the independent collision coverage at the rental office. In addition, you should also check out the details of your regular auto insurance coverage. Between your own car insurance policy and what your card offers you, you're likely well covered when you decide to take out a rental, so no need to sign up for anything else.
4. Baggage Insurance
My credit card covers up to $1,250 for carry on baggage and up to $500 for checked baggage. While your airline decides to cover any losses incurred while you travel, your credit card (thanks to travel protection and benefits) may also help soften the blow in case any mishaps happen on your trip. At any rate, you should feel some relief even if your baggage decides to take a detour somewhere in the middle of the Pacific.
5. Travel Accident Insurance
If I use my card for travel expenses (i.e. airfare, hotel, etc), my card provides up to $100,000 in travel insurance for accidental death or dismemberment. Gee, I hope I NEVER have to use this insurance, but I am glad it is there.
Parting Thoughts On Credit Card Perks
On top of all this insurance coverage, I also receive savings on purchases such as rental cars, computers, hotels, and shipping services. In addition, my card is a cash back credit card. This means that I receive cash back on all purchases I make with the card. I was hoping that my credit card offered a benefit called trip cancellation insurance. Well, it actually does — for an extra fee (which I don't think is worth it). This insurance, which is offered on some credit cards, protects you if you have to cancel you trip or vacation at the last minute.
Credit cards can offer benefits to those who take advantage of them. However, the key to getting the most out of your card is to first ensure that you can pay the complete balance on your card at the end of each month. Otherwise, the interest you pay on the balance will just override any savings or benefits that you receive from the card. So, keep this in mind when you decide that you need a new credit card.
Other ways to get your credit card to work for you:
Maximize Your Gas Credit Card Rewards! How To Pick The Right Card
Leverage Your Good Credit! Don't Let Good Credit's Rewards Pass You By
Copyright © 2010 The Digerati Life. All Rights Reserved.