More tips on how to cut insurance premiums in half.
Once you've become a homeowner, you're ready to budget for many expenses, including an all-important one: your homeowner's (or home insurance) policy. Here are a few tips to think about before you get that insurance policy:
How To Get Cheap Home Insurance
1. Compare quotes.
You've got to start somewhere. Get recommendations from people you trust — whether from friends, family or even your lender. You can also get free quotes online through sites like InsureMe, NetQuote and Insure4Less to get some idea of what's available.
2. Have good credit.
Insurance is one of those things you can get a lower rate for if you happen to maintain a good credit history. Get your free credit report at AnnualCreditReport.com and your FICO score at myFICO.com.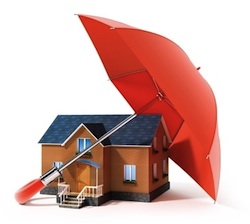 3. Determine how much coverage you should get.
If you've got a mortgage, you'll be required to get homeowners insurance equivalent to the amount of your mortgage. In many cases, your lender will insist on this minimum coverage amount. But also check your options with your insurance agent.
4. Lower your insurance premium by raising your deductible.
Like with any form of insurance, the higher the deductible, the lower your premiums.
5. Decide between replacement cost or actual cash value.
As far as I know, the replacement cost is what you'd pay to repair or rebuild your house in the same way as it was originally built, without considering depreciation. Actual cash value is the cost of rebuilding after depreciation is taken into account.
6. Buy multiple insurance policies from the same insurance company.
Your insurer will most likely give you discounts for purchasing multiple insurance policies with them. It's the incentive they'll give you for getting more of your business. For instance, buying your umbrella, auto, life, homeowner's and personal property insurance from the same insurer can lower your overall rates.
7. Maintain your house well.
By retrofitting your home with more modern materials and up to date electrical, plumbing and heating systems, you'll likely qualify for cheaper premiums. With a more disaster resistant house, the less risk you pose to your carrier. As a caveat, adding a security system and smoke alarm to your home should qualify you for discounts.
8. Ask for additional discounts.
Ask your insurer for any discounts that are available (and what you can do to obtain them).
9. Don't claim everything.
Some people make the mistake of making a claim for every small mishap they experience at home. Whether it be a leak in their washing machine or a hole on the roof, you'll want to assess whether the repair costs are worth the claim and coverage. Many times, the smaller claims you file may not be worth the subsequent increase in premiums you may end up triggering. As they say, choose your battles!
10. Review your insurance "standing".
There's this thing called the Comprehensive Loss Underwriting Exchange (CLUE) which tracks insurance claims per address. You can find this type of information from ChoiceTrust.com. It may be a good idea to look over your insurance history and review it for accuracy as this data may affect your overall insurability. Note that you'll be charged for any CLUE reports that you decide to order.
Reminder: Why You Need Homeowners Insurance
And here's a reminder of why you need homeowners insurance. I was checking out my local news the other day and came across this story (note: the link to the article is no longer available): A heavy crane accidentally falls on a house in suburbia. Freak accidents do happen, and can happen to anyone!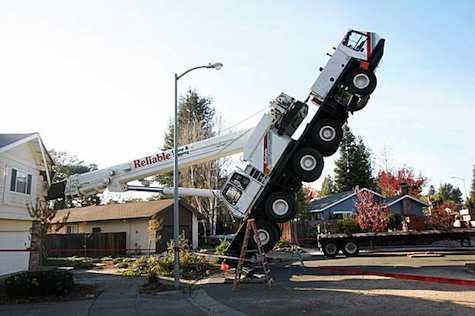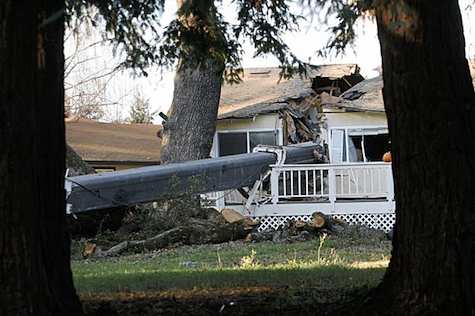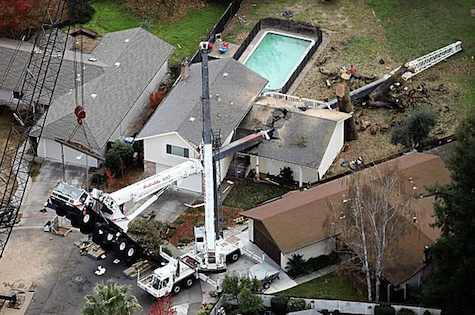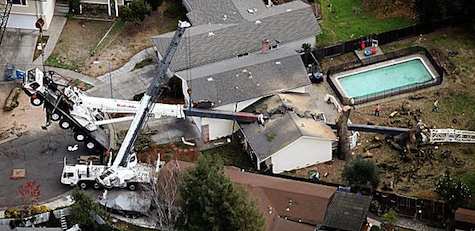 Insurance: you'll never know when you need it! And as this case shows, it's more than just for peace of mind.
Copyright © 2009 The Digerati Life. All Rights Reserved.