So you've got home and auto insurance coverage, plus health, life and disability insurance. What about personal property insurance… is this necessary? Well, it depends.
We were renting an apartment with 3 bedrooms in what my wife and I considered a great building in a great location in our small city. The manager assured us that the landlord had insurance covering most incidents but unfortunately for us, he neglected to mention that personal property was not protected by the renter's insurance. We only found out about this after a particularly violent storm broke the small dome on top of our living room, and water came pouring in. Sadly, it damaged the carpet, our furniture, and an expensive piano my wife had practiced on for the last 10 years.
Our Landlord's Insurance Wasn't Enough!
Landlord insurance covered only structural damage — the glass part of the dome, and the carpeting that was already there when we moved in and nothing else! My wife was incensed, but the fault was ours for not verifying the extent of the renter's insurance. Was it too expensive to buy additional insurance? No, the personal property insurance is actually quite affordable: between $15 and $25 a month. We could have played with the deductible to pay less, or we could have decided to pay more for replacement coverage, instead of the original cost (the piano for example would cost more after 10 years). But alas, it was too late for us this time.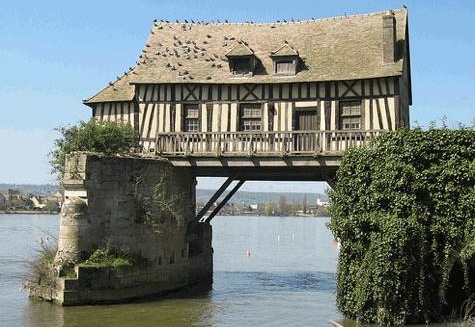 Image from propertyabroad.
Should You Get Personal Property Insurance?
You've actually got some property coverage through your homeowner's or renter's insurance, but as our story can attest, there can be gaps in the coverage. Make sure you aware of those limits, that you know the difference between cash value vs replacement value and that you know which specific items are indeed covered in your policies.
Before you get insurance, take stock of the valuables in your apartment; take a photograph of the antique piano, of the 100-year old chair your aunt Martha left you (attach the expert valuation), of the beautiful Victorian bed and of the valuable Rembrandt paintings (OK, maybe they are copies, but still), and write down the value of every item for the insurance company. You'd be surprised how it adds up very quickly. It is estimated that most people have at least $20,000 of property in their apartment.
Now if you cause the damage, e.g. if your tub overflows and the water leaks into the downstairs apartment, that's your neck in the vise. So it pays to have your liability insurance to cover other risks also, such as a person getting hurt while in your apartment, or slipping on your welcome mat and breaking a leg (even if he was drunk after your party ended). It might even cover the lawyer's fee and court expenses in case of a lawsuit (given the national passion for initiating frivolous lawsuits to make an easy buck).
Read The Fine Print
Property insurance will typically cover furniture, cameras, TV sets ("especially" the 70″ flat screen; how did you get it up the stairs?), appliances, clothing and sports equipment. But check with the insurance agent to see what it might not cover. If you have a $50,000 diamond, you'd better insure that separately. Check also if the policy covers water damage or fire (you'd better have a fire extinguisher available on the premises). It is also an excellent idea to purchase a small safe that is water and fire proof for your most valuable documents: no insurance will pay to replace your passport.
So never take anything for granted. My father always reminded me that assuming is a very dangerous activity. For example, are so-called Acts of God such as earthquakes, underground surprises (where the earth opens suddenly), or radiation or toxic leaks from a neighboring plant (rare, but it's happened) covered by your insurance carrier? It really won't cost you much to seek coverage against the unforeseen.
Copyright © 2009 The Digerati Life. All Rights Reserved.