How does one end up with a million? It's all in the mind.
My grandpa always told me that I would become rich if I learned from the rich. I've had the good fortune and opportunity to come across a few wealthy people in my life, and I learned one important fact: they can be just like you and me — nice, simple, arrogant, generous, tightfisted (avaricious is nicer, but I don't like the sound of it), smart, elegant, sleazy and/or ruthless. Some inherited a fortune (does that count?); others became rich through their own effort. The "DIY wealthy" all have one thing in common, a factor that distinguishes them from the rest of us, ordinary citizens: they are driven.
Think Like A Millionaire! Start With The Right Attributes
What can we learn from the affluent crowd? Do the super rich have millionaire secrets that we just don't know about? On the contrary — based on the book "The Millionaire Next Door" and its sequel "The Millionaire Mind", you'll find that having a million dollars is within the reach of any regular person. But I'd love to expound on this topic a little more.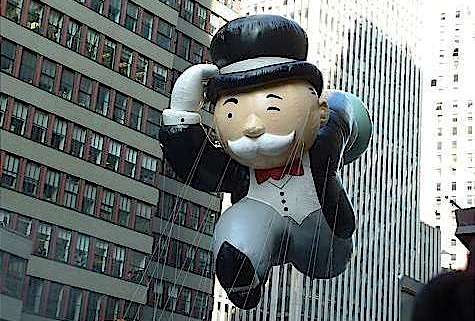 Based on my own observations, I'd like to make a list of desirable factors that can make any of us rich (assuming that you, like me, do not necessarily have an extraordinary skill or talent, or have exceptional intelligence). What kind of attributes do millionaires normally possess? If you have most of these characteristics, you could very well be on your way to success:
1. Passion
You may have many goals in your life, but one stands out — and that is to make your first million. Every million starts with a single dollar, but many people dream of making it in a very short time with minimal effort. Not that you can't get to a million quickly with little work, but luck would seriously have to be on your side for this to happen. If you want to achieve your goals, then you'd have to be highly determined and focused about making it.
2. Patience and Discipline
Building your net worth can take time. It takes discipline along with patience to work on a business that eventually becomes successful, or to climb up the ladder to an executive position that pays good money. It also takes a while to build your investment assets over time before you reach critical mass with your investments. Patient people who make calculated decisions and are confident with the strategies they've implemented know that the rewards are close by.
3. Guts
Are you a risk taker? You don't get rich by playing it safe; those who became wealthy — the "kids" who invented Google for example — had every penny invested in an idea that at one point wasn't exactly a sure thing (well nothing is ever a sure thing). Remember the saying: no risk, no rewards? Check out how some gutsy people found success with these business ideas that made it big, despite how dumb or far-fetched they seem to be at first glance.
4. Smarts and Intuition
You don't need to be a genius. You don't have to be like Warren Buffet. You simply need to be smart and shrewd (which I distinguish from highly intelligent). Smart people are able to instinctively make the right moves, which don't necessarily require high intelligence or a sharp intellect to be achieved. I've observed that having a wealth building plan, a strategy and an organized mind can get you moving down the right path.
5. Luck and Good Fortune
Are you at the right place at the right time? OK, so that's a bit outside of your control, but with a little patience and acumen, you might be able to come upon the right opportunities that end up changing your life. In other words, a little luck can speed your journey to success (e.g. does buying the first 5,000 shares of Google or Microsoft count?). If the right opportunities aren't coming your way, don't sit and wait for something to happen — go and actively look for those opportunities yourself.
6. Enthusiasm and High Energy
When you've got a lot of energy which you're able to channel towards productive activities, you'll certainly be a force to reckon with. Your enthusiasm and spirit can do a lot to affect, influence and inspire the people around you who may be helping and supporting you with your work. How excited are you about your ambitions?
7. Eagerness To Learn
Knowledge is power, and the more you learn and know, the better equipped you are with the million dollar ideas that you can execute and take to the bank. Building knowledge is the first step you take towards making things possible. The knowledge you build supports the natural talent or skill that you have that you can leverage financially. Once you become exceptional at something, you'll have a better chance at becoming rich at what you're doing.
8. Innovation and Creativity
Many of those who started with nothing began with a novel idea that nobody else had thought of. Take the case of the ever innovative Steve Jobs who continuously comes up with one new idea after another; without him, I'm guessing that we would have seen IBM or some other software company (Oracle?) eventually absorb a stagnant Apple to prevent it from biting the dust.
9. Diligence
The typical self-made millionaire is a hard worker who started their journey by working 15 hours a day, sometimes at two jobs. Does this imply that only people under 50 can reasonably expect to become wealthy? I think the younger generation certainly has the advantage, but there are always some exceptions. I've seen a lot of pretty hard working people doing well and succeeding, and they aren't exactly spring chickens either.
10. Positive Attitude
I've noticed that if I succumb to negative thoughts, they tend to weigh me down and interfere with my productivity. A negative mentality and attitude can be distracting to your own self and to those around you. When you think positively, you're able to better visualize your goals and you're able to stay invested in your work, business and projects. Being positive makes it more likely for you to eventually succeed: it's a mindset that allows you to forge on regardless of the challenges you face along the way.
Fulfilling Your Financial Dreams Will Entail Some Sacrifice
I could continue with this list but you get the gist. Unfortunately, not everybody makes it to the end for a variety of reasons; in some cases, people have poured all their hard work and focus on to one product that they thought would make it big, only to realize much later on and at great cost, that it's something that nobody would ever buy. In this case, luck was missing from the equation.
Or for some people, their obstacle to success and millionaire status turns out to be fatigue, or the demands of a growing family. For those who've made the sacrifices, there are no guarantees; but if you're willing to pay the price, you've got a great chance of making it. Having said that, I wonder just how many of us are willing to do what it takes to reach this level of success? Are you willing to make trade offs? Some of us may decide that it's not for us, and that a simple life is enough. You may decide that enjoying your peace of mind and the company of your family and friends isn't something you're willing to give up. Well, there's always the lottery!
Created June 15, 2009. Updated May 30, 2012. Copyright © 2012 The Digerati Life. All Rights Reserved.