Are rich people really stingier when it comes to making charitable contributions?
We've started the new year, and we're all done with the annual giving drives. So how charitable were the affluent folks last year? At this point, I've discovered a few things about my local community. The NewTithing Group, a philanthropic research organization is now reporting that compared to other rich Californians, especially the Los Angelenos, the Silicon Valley wealthy haven't been as generous.
Hmmmm…. I've come across such a report more than once the past year. Of course I wondered why so, but it has been said that it may be due to who constitutes the rich in the Bay Area. Or even, who is considered rich. I find this quite ironic so I looked into people's giving patterns further and here's what I found.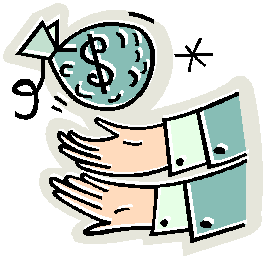 Some Facts On Bay Area And Silicon Valley Giving Trends
The giving median is much lower than anywhere else. Basically, the median amount given by the richer Silicon Valley residents is $3,000 or 0.5% of approximately $600,000 in investment assets.
If instead of the median amount, the average amount attributed to charity were to be considered, then this amount is the highest in the state due to greater contributions from a smaller set of donors.


Lumping all the deep pockets together, Silicon Valley appears generous: the average charitable contribution was $23,122. That's more than 1.2 percent of the average $1.87 million in investment assets that researchers assumed for each wealthy resident. But a few super-large donations skew that generosity, said Tim Stone, director of the New Tithing Group, the non-profit group behind the study.

Giving in 2006 increased by 108% from the previous year.
Charitable giving measurements took into consideration investment assets that excluded real estate, principal residence and retirement funds.
The few things I was surprised about were to do with the fact that given the serious wealth here — because there are certainly pockets of that around — and the political orientation of the area (we're that blue in the sea of red on voting maps), that we're supposedly not giving more. Here could be some possible reasons why:
Possible Reasons For Less Giving By The Wealthy
The giving trends of a diverse population may not be tracked in detail.
Giving can be taking place not just within, but outside of the United States, where it's harder to follow. There are many people, and not just the rich, who make contributions to developing nations outside of the United States, which can be done more informally and through establishments that are actually sponsored abroad. Money going to such places may not be properly tracked.
The new rich haven't been conditioned to give.
The San Francisco wealthy tend to be of a younger demographic, while the affluent from Southern California are older, more established givers.

Younger and newer wealth is still taking time to feel itself out. They're still in the "pinch me am I dreaming?" state. In other words, the new rich — which by the way could be considered the suddenly wealthy as well — may still take time to digest their new status and to work out their tithing strategies. The movement towards greater generosity is gradually taking root though.

"It's very different compared with people who have longtime wealth and who have been giving to organizations over decades," she said.

The young and newly wealthy — including many enriched by the region's technology and biotech sectors — are "evolving and giving their time to nonprofits, and their philanthropic practices are growing," Hernández said. "They are really trying to develop their philanthropic legacies."

The rich don't really feel rich.
Cost of living has been identified as a possible reason for the "relative stinginess." People may not feel as secure about their situation here even if they have the bucks.
People may be thinking in terms of absolute figures rather than percentages of their net worth when they give.
$3,000 may seem a significant enough contribution from anyone; but may seem low when coming from somebody affluent.
Consider of course that I offer only speculation as to why the numbers are lower here, but these reasons should not deter us from giving what we can afford to provide — as it goes, any amount works when it comes to tithing. There's also no requirement to wait till the end of another year to think about giving as need knows no schedule.

Reference: SF Gate
Copyright © 2007 The Digerati Life. All Rights Reserved.