Take care of your financial health and become financially fit and happy with these tips.
Personal finance is a lot about common sense, and this article will reflect that. We put together some basic tips for the younger crowd that should serve as solid reminders for a healthy financial life. I've stuck to these guidelines all my life and have gotten a lot of mileage from them (at my age).
"Money doesn't buy happiness, but it sure helps" said somebody famous. There are a few common sense steps we may want to follow in order to reach financial quasi independence at age 50 or earlier and be reasonably happy if we have the four principal ingredients:
A good wife/husband (or none whatsoever)
Good health (you can still climb two flights of stairs without suffering a heart attack)
A job you enjoy and
Financial peace of mind.

If you are age 18 to 30, the following advice may well lead you to that lofty goal:
#1 Go crazy in the earlier years.
Take your risks early. Do all the crazy things you want between 18 and 25. Don't worry too hard about money or your financial future, as there'll be time enough for stress later on. Get it (whatever your preferences may be) out of your system. Climb the highest mountain, go hunt the great white shark, or find out what Copacabana is all about during Carnival. A couple of important caveats: Get an education in between crazy experiments and begin developing a discipline for saving.
#2 Consider the 20 / 80 savings rule.
Save 20% of your take home pay if you are single, and save as much as you can if you are married, preferably 10% of both incomes. DO NOT, under any circumstances, touch that money. Simply forget that it exists.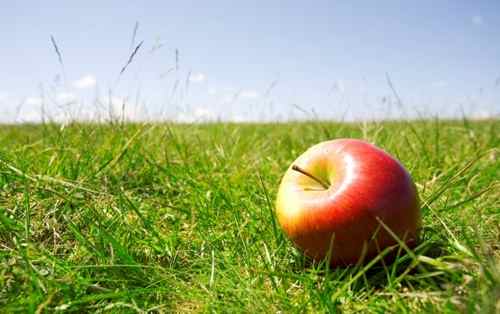 #3 Start investing early, and wisely.
Invest early! Put in as much as you can muster into an investment account to take advantage of the wonderful effects of the power of compounding. Specifically, when you reach savings of more than $1,000, start investing in mutual funds. Invest with reputable financial institutions, ask about hidden fees, and read prospectuses carefully. Look into index funds and build a simple investment portfolio that will do the trick and provide you with solid investment growth. Add to it religiously, each month, and consider that investment as your lifeline.
#4 Be conservative with credit cards.
Credit card arbitrageurs won't be thrilled with this advice, but you can't go wrong with the conservative approach especially when dealing with credit cards. Avoid making these credit card mistakes. You'll play it safe if you get rid of (or pay off) all your credit cards, except one. Choose the card that charges the least amount of interest (that, of course, has to do with your credit score) and that gives you a grace period in case you forget to make a payment on time.
#5 Annuities, anyone?
Depending on your requirements, an annuity may be something you'd like to consider. This may be a little different from conventional financial wisdom, but if you're looking to shelter some investments, I would consider buying an annuity that allows me to add money every year. If you find that annuities are right for you, then here's a plus: some companies will give you 10% interest the first year. You can decide how much money you want to assign to the NASDAQ, S&P 500, Dow Jones or simply a fixed interest (generally low). You cannot lose your principal under any circumstances, but you can make good money if the market is bullish. The down side? Lack of liquidity and higher costs than ordinary investments.
#6 Live within your means.
It sounds so obvious and yet, 70% of Americans accumulate debts every year (e.g. via credit cards) that they really can't afford nor maintain. Why buy the BMW if you're not a high-powered salesman (image sells)? Stay away from timeshares; most people never use them and yet they still pay the annual fee faithfully. Go frugal and try to make things last longer: for instance, buy a good reliable car, hold on to it for at least 10 years (Honda, Toyota come to mind) or if you can, drive it to the ground!
~ooOoo~
By the time you are 50, you should not have serious debts; the house is almost paid, the cars certainly should be, and you've got funds for your college kids.
But most importantly, in order to enjoy your semi-retirement at age 50, you'll be prepared to face whatever life throws at you: an accident, a serious illness, or an ungrateful child. That is almost happiness; the rest is between you and your Maker!
Care to share your favorite tips for healthy financial living?

Image Credit: Fruitlift.co.uk
Contributing Writer: Jacques Sprenger, a former college professor in psychology and English, a counselor, and now a teacher for challenged students. This post first appeared on September 8, 2008.
Copyright © 2011 The Digerati Life. All Rights Reserved.