I am in love with promotional codes and online coupons. Okay I know it sounds strange but when you realize how good these things are, you will fall in love with them too. 😉
Let's get back on the straight and narrow here though and figure out what they are and how to get them. Basically a coupon code gives you the chance to knock some cash off an order you place via a website on the internet (they're pretty much coupons you can use for online transactions). The type of codes you find can vary. For example I have gotten a coupon code that enables me to claim free postage and packing. On other occasions I have gotten a discount off my entire order, when I shop at an e-tailer like Overstock or Buy.com. From my experience, I can say that the savings can really add up.
How To Find Coupon Codes Online
But where can you find these coupon codes? Let's take a look at three methods.
1. Search for them! Yes I know, it sounds so obvious doesn't it? But you would be amazed at how many people don't do this. I realized that it can actually take a while for a habit to develop, even if it means racking up the savings. It's a matter of remembering to search for an online coupon before you decide to buy from an online store. Who knows, something out there could be available that can help shave off a good percentage of the regular price. If I am thinking of buying something from a specific site, I always turn to the search engines first to see if there are any coupon codes currently available for it.
Something to note: this does not always get me the desired results. But if there are any existing coupon codes out there for the site I want to buy from, it usually doesn't take me too long to find them.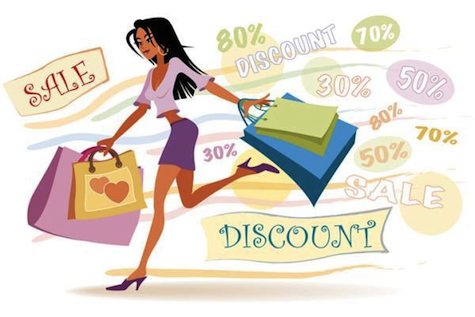 2. Check out the best online sites that publish coupon codes or offer cash back rewards when you shop. There are plenty of these best coupon sites around, which I'm able to find through a quick online search. The ones I've been using often are Ebates.com (here's our Ebates review) and BigCrumbs.com (and here's our coverage of BigCrumbs), which incidentally, offer both coupon codes AND cash back rewards if you shop through their sites. I bookmark any good sites once I've discovered them, as this makes it easier to access them again in the future.
3. Sign up for a regular free email newsletter. I love free newsletters when they arrive via email, but I have a dedicated email address I use for this purpose. You see, it is easy to lose sight of these emails among all the other ones I receive. By having a dedicated email address handy, I know all the electronic newsletters I get will go into that same account.
Whenever I buy something, I always make sure I check through these newsletters first to see whether I have a code I can use. It doesn't take long because I have the separate account, which makes it easier for me to find what I need.
Build The Coupon Habit!
There is no doubt that coupon codes can save you a lot of cash. I now look for them as a matter of habit, and I always check through the newsletters I get to see if there is anything I know I might use in the near future as well.
You might be forgiven for thinking that all this takes time. And you may be in such a hurry to buy what you want that you don't have the time to spend looking for a way to cut the cost of what you want to buy.
But don't discount the idea of getting a discount. I haven't added up the amount of savings I have gotten over the years, but I strongly believe that it comes to an awful lot. Try the strategies above and you should be saving a lot more than the average person who shops online.
Copyright © 2010 The Digerati Life. All Rights Reserved.