Earn a little extra income by getting paid to do free online surveys.
This is something you'll find a lot of people discussing online. There are plenty of people out there who claim to make a nice second income from a variety of activities including blogging, mystery shopping, or earning points or cash through rewards and cash back sites like BigCrumbs and Ebates. But a fair number also claim that they earn good money by filling out surveys online. But is this to be believed? Is it really such a good opportunity or is there more to it than meets the eye?
My Experience With Free Online Surveys
I've tried this in the past and it is very easy to get seduced into thinking that you can make a heck of a lot of money with it. I'm sure some people do, but they must be in the minority. You see, the thing with online surveys is that not every survey will appeal to every person.
When I was trying it out, I used to get sent quite a few of them every day. But what would usually happen is that I would get past the initial stage of the survey and it would say something like "thanks, but you are not the kind of person we are looking for".
Ouch. I can understand that they must be looking to survey a particular section of the population, and I won't always fit into that category. So in general, this could mean that you and I may get a smaller return from filling out online surveys than we may initially expect.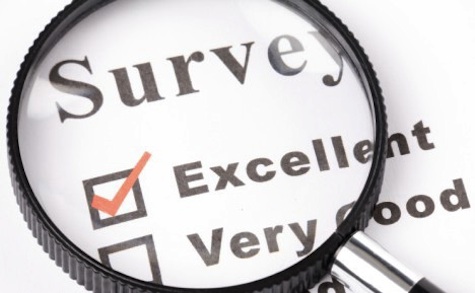 Get Paid To Do Free Online Surveys Through These Sites
The good news is that there are lots of websites that are looking for people to help fill out surveys of all kinds. Some of these also offer other money making opportunities you can try out, such as making money from performing searches online. The only downside to this is that you will normally make no more than a few pennies a day from your efforts. The surveys are definitely better at bringing in the money if you can find and join a few sites. Here are a few of the usual suspects:
My Points: This is a site that offers a points program. You receive points by doing a variety of things, such as shopping, reading email offers, using coupons and taking surveys. It's a bonus if you can actually earn points when you use a savings coupon at a grocery store.
Memolink: Memolink is another established site in its niche. Once more, you earn points by reading email, answering surveys, going shopping and doing online searches. They pretty much compete with My Points in many respects. While I think that My Points is easier to use, Memolink seems to represent more merchants (for your shopping expeditions).
Creations Rewards: This is yet another rewards site in the same space. Take their surveys, shop and earn points!
There are a slew of other sites that operate under the same premise, which you can read about in our article "MyPoints, MemoLink, MySurvey Online Shopping Sites For Point Rewards".
Tips On Making Money With Online Surveys
There are a couple of things to bear in mind if you do want to start taking some surveys for profit.
1. Join many sites. First, you need to think about joining more than one site if you are serious about trying to make a proper second income doing this. Now we know that you won't be eligible for all the surveys you receive, so it stands to reason that you should try to determine how to make yourself available for as many of these surveys as possible.
2. Set a special email account for surveys. Another good pointer to remember is to set up a new email account for your survey sites. Never use an existing email account for this because you'll end up having trouble with managing your inbox due to the deluge of survey offers you're bound to receive. By setting up one dedicated email account for all your survey sites, you can get into the habit of checking it once or twice a day.
3. Act quickly as survey offers expire. The more often you check your email account, the more likely it is that you'll be able to participate in newly released surveys. Quite often the creators of a particular survey have a quota of responses they're trying to fill, and are only looking for a limited number of replies before they stop. The more organized you are, the easier it will be to manage these tasks and the more surveys you'll get to do.
4. Keep your eyes open for good survey sites. One final point to think about: if you should find that a particular survey site isn't giving you the response you're expecting after a couple of months, then ditch it and move on to another one. You should aim to become a member of all the best survey sites online, so it may take a while before you find them all.
 
Contributing Writer: Allison W.
Copyright © 2010 The Digerati Life. All Rights Reserved.