What are some great ways to earn extra cash online? Some of you make money blogging, while others visit online shopping sites and deal sites for rewards. In my case, I've been investigating another money earning strategy: have you heard of mystery shopping before?
Today as I ran errands during lunch, I got a call from a mystery shopping company. Would I take a pizza shop tonight, the scheduler asked? I would get reimbursed for the pizza plus receive $10 pay. Actually, would I do one pizza shop tonight and one tomorrow, he asked, almost pleading. I laughed and said yes. Even though the pay is lower than I like, I love pizza, especially this brand.
This month marks my one year anniversary as a mystery shopper. Mystery shopping is an activity set up by market research companies where they'll pay you to shop; companies want your feedback on your shopping experience and they are willing to pay you for it.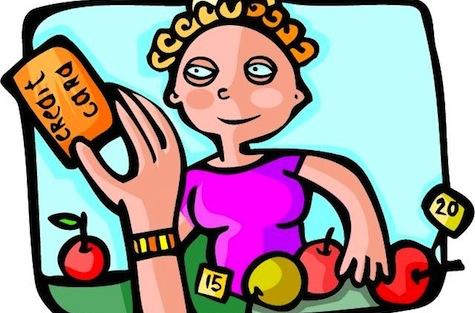 Image from moneygoddesstips.com

So far, my experience with this endeavor has been fun, without a doubt. And the cash has come in handy, a few times amounting to $300-$400 per month in my more lucrative periods. The down side is that you really have to take the time to do the shopping, including the often tedious paperwork afterward, which is tricky when you have a full-time job. But from my experience, this does get easier the more you do it.
I had wanted to do mystery shopping for years, but only took the plunge last year after I finished the bar exam. I had extra time on my hands while awaiting my results, and I needed the cash. So I first signed up with ShadowShopper.com, which is a clearinghouse for mystery shopping opportunities. I paid about $7 for a one month trial. Many mystery shoppers discourage this, saying you don't need to pay to find shopping opportunities. This may be true, but I found the trial period to be beneficial as I started out. From that small investment, I snagged about $300 in opportunities almost immediately, a good return as I see it.
You can also apply for opportunities at sites like Jobslinger.com and Volition.com. These sites also contain educational information and shopping forums, where you can learn to be a better mystery shopper and where you can bounce ideas off other shoppers.
Mystery Shopping: How I Earn Extra Cash Online
So, how do you get started? Here are the steps I've taken to become a mystery shopper:
1. Apply at mystery shopping sites.
Go to the sites I've mentioned and apply for individual shopping opportunities. This requires you to create a profile as an independent contractor with the mystery shopping company.
2. Wait to be selected as a shopper.
Your application will go into pending status until a scheduler decides which shopper gets the opportunity. If chosen, you'll receive guidelines for how to proceed, as well as a due date on your shopping expedition.
3. Evaluate the rules and regulations set by the shopping site.
Sometimes, a shop (e.g. the shopping event) requires a cash outlay which is reimbursed, while at other times, no purchase is necessary because you are just evaluating the service or a certain sales process within a particular store. It is a good idea to review the shop's evaluation form before you do the shop, so you know what details are needed.
4. Understand the process and how you'll get paid.
You must meet the shop deadline and complete all tasks to get paid. Some mystery shopping companies pay as quickly as two weeks after the completion of a shop; some don't pay for 60 days, so make sure you know the company's pay policy before accepting a shop.
Beware of Mystery Shopping Scams
What about mystery shopping scams? From my experience, they are easy to spot. The typical ones are "opportunities" where you are sent a very large check that you are to deposit into your savings account. Such "opportunities" promise you a sizable portion of the check, then request you to wire the rest to a given address. The check is never good, and you are out the money. Just be aware that a reputable mystery shopping company will never pay you before you actually complete a shop. And if the fee seems too good to be true, it probably is. I received such a check and turned it over to my bank's fraud department.
Now that my regular work has picked up, I have cut back on mystery shopping, only taking better priced shops or ones that particularly appeal to me, such as the pizza. But I will keep on, because it is an excellent part-time job, allowing me the flexibility to put in the hours whenever I want.

Guest contributor: BEM
Copyright © 2009 The Digerati Life. All Rights Reserved.