Does the economy affect how you save money?
Things must be bad when the wealthy start to tighten their belts. It appears that a lot of the rich have decided that their normal spending habits can no longer go on unchecked. With the market having sliced their asset base in a big way, some of these rich folks are having to make adjustments.
I found a rather amusing story in the Wall Street Journal about the rich deciding to economize because the economy's been on shaky ground. Here are examples of how the rich are economizing right now:
Postponing a nose job for a child.
Cutting down on nanny costs from $1,200 a week down to $750 a week.
Having second thoughts about purchasing a $25 million megayacht.
Deciding to go with a cheaper $1,200 Botox treatment in place of a planned facelift.
Slashing the jewelry budget in half, from $50,000 to $25,000 for an anniversary present.
High end jewelry stores needing to offer storewide sales, with discounts of 25% off.
Greater interest in selling off trinkets like jewelry and gold watches.
Chasing down discounts for Armani pin stripe suits because of "shaky" finances: $500 is a superb deal at 80% off!
Is this for real? Because I don't see this as economizing at all, at least from the vantage point that I have. Well, it's all relative, after all; even after downsizing and cutting back, a lucky few are still living a life that is way beyond anything we can imagine having.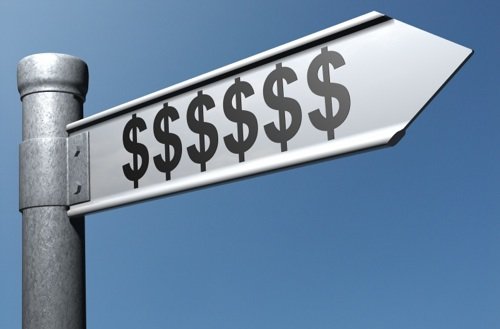 This story made me reflect on a few things. One thing it made me realize was the effect of wealth on most people. It's human nature to expand our appetites along with the expansion of our incomes or net worth. If you used to make $100,000 and live on $50,000 a year, but find yourself one day making $400,000, would it be any surprise if you've gradually expanded your budget accordingly? How many people would actually still live on $50,000 a year even after reaching incomes that may be quadruple what they originally earn?
A lot of true frugalists will say that no matter how much their income or asset base has increased, they wouldn't change their ways. Their spending and saving philosophy is quite conservative, which you'd label as the approach taken by "The Millionaire Next Door".
What's Your Saving Philosophy? Your Spending and Saving Profile
This made me ponder the variety of spending and saving approaches and profiles that exist and how we'd fit in that mix. Which one do you find yourself agreeing with?
#1 Savers who develop a variable budget based on how much they make.
Do you determine how much you save based on the amount of money you make? You've probably heard of that rule: save 20% of your income. This is the kind of approach that many people take: they peg their savings onto a given savings rate (say 20%) so that as their income increases, their expenditures (and savings) grow proportionately. They'll save more as they earn more, but they spend more as well. More aggressive savers will try to increase their savings rate (above that initial 20%) when their disposable incomes rise, but it remains to be seen if they can succeed in committing to higher and higher savings levels. Why? Because it's way too easy to give in to temptations when you know you can afford them.
#2 Savers who stick to a fixed budget no matter what.
How about if you work backwards: determine your expenditures and stick to a budget based on those expenditures? If you stick to a budget, then as your income grows, your savings rate will keep growing over time. If you've restricted yourself to spending $50,000 a year to live on, then if you keep to this budget regardless of how much money you make, your savings can grow fairly rapidly.
#3 Savers who react to market psychology.
When your savings and investments are tied to the markets, do you find yourself changing your spending and buying patterns according to how well or poorly you perceive things to be financially? I do. During the dot com era, I confess that we got "spoiled" into thinking we could afford certain things that today, we'd be more uncomfortable paying for. And we did end up purchasing some big ticket items that we may be enjoying now, but we feel somewhat guilty about, given how the market has turned on us in recent years. That said, we're much more conservative with our spending and we've cut costs quite a bit over the last two years based on our financial circumstances and in reaction to the current state of the economy. Are your spending and saving behaviors affected by what goes on in the economy?
#4 Savers (or spenders) who follow the lead of the Joneses.
Some people they take their lead, not from their personal financial situation or the economy, but from those around them. They spy their friends, family or neighbors with the newest toy, and they're eager to outdo them with something better, shinier, more expensive. A lot of the wealthy are this way because they've got the money to burn.
Note that I didn't mention the very popular "Pay Yourself First" savings method in this list because I don't consider it a "philosophy" but rather a "strategy" that you use in conjunction with any of the views I've mentioned above.
How The Economy Affects How I Save Money
It dawned upon me that although I've always believed that I'm fairly frugal — as one who follows a conservative spending philosophy — I haven't been quite conservative enough.
For instance, although I don't spend much on wardrobe, appearance, travel or food, I've dedicated my funds to some bigger spending categories such as entertainment, home environment, and child care.
Over time, our net worth has grown along with our household, and so have our expenditures — to the point that I now realize that our saving philosophies reflect what is described in #1 and #3 above. Based on our past spending and saving behaviors, I can see that we've allowed market psychology to dictate our financial decisions and we've been content with tying our savings rate to the growth of our incomes. In retrospect, I question whether this is true frugal behavior. If I were really a serious saver, I'd be using more of a fixed budget (#2), rather than playing things by ear with a variable budget (#1).
I'm not saying there's anything right or wrong about these saving profiles: as long as we understand the consequences of our actions and behaviors, spending when we have the money shouldn't necessarily be a "bad thing". In fact, I can see how it may make sense for us to spend when the going is good, since one popular train of thought is to enjoy the stuff we can afford, for who knows how long the good times will last?
One other thing — for those of us who've slaved away to save and invest, only to see our investments decimated — wouldn't it have made you feel better to have spent the money you've lost in the markets? I've heard this argument from some friends who've been grieving their portfolio losses of late. So should we take a page from the socialites' pages and simply follow the lead of the markets — enjoy things while they last, conserve when things are in the dumps, and go with the flow?
Copyright © 2008 The Digerati Life. All Rights Reserved.