Some painless and effective ways to fool yourself into saving.
Often, we find ourselves wondering how we can put more money in our savings accounts. Why is it that by the end of the month, it just seems like all our money has evaporated into thin air? Sometimes it feels like our expenses, bills and debts are taking over. For some of us, saving can be a chore, or can find itself as a lower priority to all other things that occupy us financially. Anyway, to address these issues, I came up with a few suggestions to try to get ourselves to save more.
Here's how you can trick yourself into saving money.
Trick Yourself Into Saving More!
#1 Treat yourself like another entity and pay yourself first.
This is one of those classic savings approaches that we can easily employ. If we imagine ourselves as someone as important as any other creditor we have, then we can deploy payments to our own accounts on a regular basis just as we do our own bills. Set up an arbitrary savings amount — a good rule of thumb is at least 10% of earnings — and stash it in a savings account each month. I find 10% a good start to a savings plan but a stretch goal should be something higher, such as 20% or more of your income. Another term for this activity is "tithing yourself" and is a great habit to develop. In the course of doing this, it may become a more automatic procedure as time goes on since you find yourself doing it out of habit.
If you need a little more help with your saving endeavors, you can take a look at a budgeting tool like YNAB (or You Need A Budget). It's a desktop application that's proven to help users quickly reduce their debt and get a handle on their spending. Features built into the tool strongly encourage you to pay yourself first. Check out my review of the YNAB personal budget software product.
#2 Take advantage of retirement accounts.
The closest you can get to free money is what you get when you build your savings in tax deductible and/or tax deferred retirement accounts. When these retirement accounts are matched by an employer, such as in the case of a 401K account, it is a huge incentive to participate in such programs. Of course, you may need to weigh your ability to save for retirement against more pressing financial obligations such as paying down "expensive" debts or building up savings for shorter term goals. Early withdrawals from a retirement account can potentially trigger penalties so if you open such an account, make a commitment to give this fund a chance to grow with time.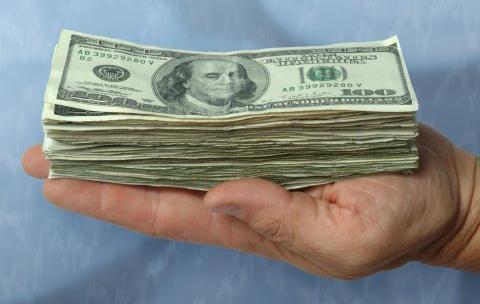 #3 Automate your savings.
Direct deposit is one way of ensuring you get your money safely into your account without worry. Without it, I tend to second guess myself wondering if I've received all my payroll checks and whether I've deposited them all. Direct payroll deductions are a superb way to channel money into savings if you ensure that part of your paycheck is automatically earmarked for a savings account and not your daily expense or checking account.
#4 Make extra mortgage payments.
By accelerating your mortgage payments, perhaps by making an extra payment towards your mortgage, you're contributing to your equity and thus, your pocketbook. Just another way to help pay down a good debt obligation. Here's a quick way to see how many years you've cut off from your mortgage by making extra principal payments.
#5 Save your windfalls after paying down debt.
If you receive a windfall, pay down your debts first. If you don't have any debt, save that entire windfall and better yet, invest it. Windfalls have truly helped us make great progress with our savings program so we always take the opportunity to invest any "unexpected" monetary amount (e.g. gift, raise, inheritance, etc) that we are fortunate enough to receive.
#6 Pretend you didn't get a raise.
So you were lucky enough to secure a raise! Congratulations! Now if you're able to pretend you never received it and instead sock this additional money away especially in an investment account that compounds with time, you may surprise yourself further down the road with a substantial nest egg. I agree, not being able to celebrate a raise may not be that much fun, so use a small portion of it to reward yourself (but I'd avoid those big ticket items)!
#7 Pretend you haven't paid down your debt even if you already have.
You may be accustomed to paying down debt, but the time will come when you'll have paid them all down. When this time comes, you may find yourself with money freed up raring to go elsewhere! This is a great opportunity to route this "newly found" money towards a savings account for your goals.
#8 Bank the savings you receive from coupons, sales and discounts.
Big sales can save you a bundle, so how about writing yourself a check each time you score some savings while shopping? If you were prepared to pay full price but discover a savings of 10%, bank the 10% you save into your savings account. This could be a painless strategy of building up your nest egg that you incorporate into your daily shopping habits.
#9 Open investment accounts and automate contributions.
Learn about how to invest your savings. The next step beyond saving your money is to find a way to make them grow. Once you are comfortable with investments, you can open accounts and actually set up automatic monthly contributions to these accounts. This will help you take advantage of the concept of dollar cost averaging, a powerful way to grow your money.
#10 Create secondary sources of income.
If you are able, exploring other ways to supplement your income should help boost your savings. By increasing your income, but keeping your expenses the same or lower, you have more money freed up to line your accounts. I especially like to hear about how secondary income sources come about by accident, as when someone has a hobby that turns into a business, or when someone fortuitously stumbles into an income generating project they actually enjoy doing.
#11 Cut down on impulse buying and avoid unnecessary purchases.
Just say no to that inner voice in your ear telling you that you can't live without the attractive XYZ sitting on the retail shelf. If you give yourself a few days to mull over your buying dilemma, you may realize quickly it's not something you really need and you'll forget about it in a few days. Get yourself distracted with other matters as much as possible!
#12 Save your extra paycheck.
There are payment schedules that involve getting paid every other week or even weekly. If you get paid on alternate weeks, live on two paychecks a month. If you get weekly paychecks, live on four paychecks a month. You will inadvertently end up getting an extra paycheck in some months and you'll find yourself saving 10% a year in no time!
#13 Reinvest interest and dividends from investments.
Another painless way to beef up your investments: reinvest any interest and dividends and give your investments a chance to build.
#14 Request for higher income withholding.*
I wouldn't normally recommend this method of saving, but for some people who have a hard time doing so or are not disciplined enough to save incrementally, this can be a helpful strategy. Have your employer withhold higher amounts for income taxes from your pay check. Though the government has interest free use of your money during the year, the upside is that once you get it back via a tax refund, you can treat it as a windfall to be immediately funneled into your savings account. This strategy may backfire if you are tempted to use that tax refund for things other than debt payments or savings.
#15 Use unconventional savings vehicles.*
Again, this may not be the best way to save but could be the only ways to save for some people or "non-savers" who lack the discipline to set aside money any other way. For instance, if you have insurance policies tied to savings vehicles, you may consider these relatively more complex programs rather than simpler insurance plans, in order to effectively "force" yourself to save. Examples of unconventional savings vehicles include universal or whole life insurance, annuities, or even real estate, which allow you to make monthly payments towards a fund or goal.
The last couple of points marked with *'s are more unconventional and even controversial. I personally would not apply these strategies myself since they are not optimal ways to save money, but for those who have a challenging time with saving on their own volition, these methods may be what it takes to force them into the habit. Whatever works!
Copyright © 2007 The Digerati Life. All Rights Reserved.