The real estate market hasn't been kind to expensive homes for sale but there's one mansion that deserves a second look. It's not just any ordinary 6,500 square foot mansion with 5 bedrooms, 8 fireplaces and an elevator.
It's a family's dream home that they're turning into dreams come true for others in a different part of the world. Ghana, to be exact.
The family who owns a historic 1912 house is from Atlanta, Georgia, and they're doing a noble and truly novel act. Their house is listed for sale for almost $1.8 million and the owners (the Salwens include two kids and their parents) have pledged half the proceeds to an international cause for the opportunity to make a difference.
It all started with a seed of thought that turned into a full-fledged family project after much discussion among the Salwens. Like many others who dwell on the issue of "need" vs "want", this family decided that a lot of what they had and owned would be better channeled towards helping others. Once their home sells, half of their profit — $800,000 will be used to assist 30 villages and impact the lives of approximately 20,000 people in Ghana.
Downsizing The American Dream For Charity
Here's a look at the Salwens' mansion: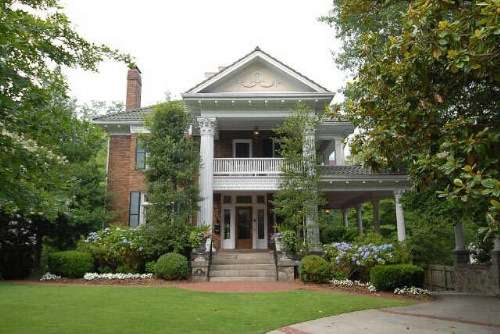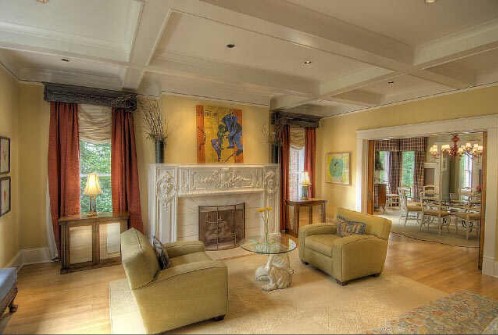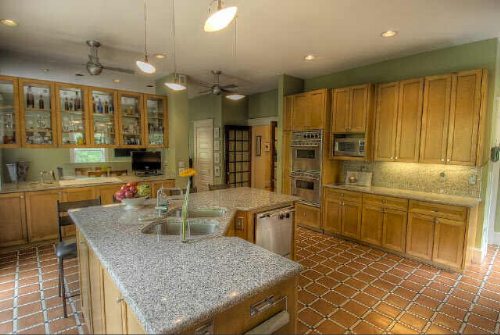 The Salwens now live in a much more modest home (it's less than half their original house) and are planning a trip to visit the places where their funds will be put to use. Here's what their new house now looks like:
We as Americans have so much. We love the concept of half. We are going from a house that's 6,000 square feet to a house that's half the size, and we're giving away half the money. ~Kevin Salwen
Read more about this awesome tale on CNN.
People never cease to amaze me with their generosity. It's quite cliche, but stories like this do stoke my faith in humanity.
Even though it was Joan Salwen's idea to sell the house, it has been tough for her to give it up. "I have to admit," she said, "I loved living in this house. Does that make me an evil person? I hope not because it's a beautiful place."
This story is also quite unusual as this type of act requires a significant amount of thought and emotional adjustment that impacts not just one person but several in a family unit. In this case, family values has made a strong statement. We're all programmed to think "more" and "bigger" are better, but this example shows that there are those who've traded this way of life for the simpler, scaled-down stuff. And no, we're not evil people because we love the big stuff — it's human nature.
The concept of downsizing may seem challenging for some of us, as it is for me. But I've tried to do small changes here and there to make my life simpler and to be able to find ways to free up time to give more of myself. Baby steps I guess, especially when you think that "charity begins at home".
Sometimes it may be a worthwhile exercise to reflect on what good "less" would bring to our lives:
Why Downsize? Why Simplify?
1. It is freeing.
When you're no longer married to stuff, you achieve a form of freedom.
2. You'll have less stress.
Theoretically, you'll feel less pressured and dial down your stress. But that's in theory. Any form of change, even the kind that is brought about through simplification, can cause stress, at least over the short term.
3. It is less hassle.
Stuff breaks down and a life revolving around lots of things has a tendency to break down more often as well. Less stuff equals less worries and maintenance.
4. It is less expensive.
See number 3. 🙂
5. It can allow you to make a difference.
Your "less" may become someone else's "more", just like what the Salwens have done.
6. Do we need everything super-sized?
Many of us have been bitten by the "Keeping up with the Jones'" bug. So when everyone around us has super-sized, we can't help but feel like joining the party as well. But all this comes with a price: more money, more work, more stress. Is it worth it?
So I've come to ask: how much of our dreams are for things we simply want vs what we need? Which of your grand ideals do you think you can let go? What are our ambitions for? It's human nature to want to have it all, but the story of a family who's given up half their home to those in need reminds us that there are other ways to live.
Copyright © 2008 The Digerati Life. All Rights Reserved.