The joys of living in a small home.
For many people I know, a big house to call their own sure sounds like the ultimate dream. Think of all that wonderful space and room and potential to do whatever you want in that space. But there are obvious downsides to having a huge house: number one on the list is the maintenance cost. Granted, you may be able to afford your house and even the ongoing property taxes you need to pay each year — but what a lot of homeowners forget are those pesky maintenance and repair costs that they would be committed to paying, month in and month out. The painful truth is that these costs are proportional to the size of your house, a fact which many would be homeowners don't realize or simply choose to ignore during a hot real estate market. This is what caught a lot of people unawares during the last real estate downtrend and which may have contributed to many a foreclosure: many homeowners grossly underestimated the expenses involved in maintaining a home.

So it's refreshing to know that in this age of "bigger is better", there are people who have decided to reside in smaller spaces than larger homes, even though they had a choice in this regard. Those who insist on such terms are usually folks who live on their own or have really small families — maybe counting themselves, and a couple of goldfish.
Living this way can also be due to pure necessity for some apartment dwellers or mobile home owners. No problem, as there have been some keenly creative ways to counteract the shortcomings of such a set up. Not only that, but HGTV shows that are devoted to small spaces have been the rage.
Believe it or not, these houses are the chosen castles of some intrepid folk. I say this because I look at such a choice as going against the grain in a big way during a time when lifestyles and budgets have increased to accommodate super sized appetites for all things material. Typical size of such a small dwelling: 50 to 750 square feet. Typical price to build: $15,000 – $35,000.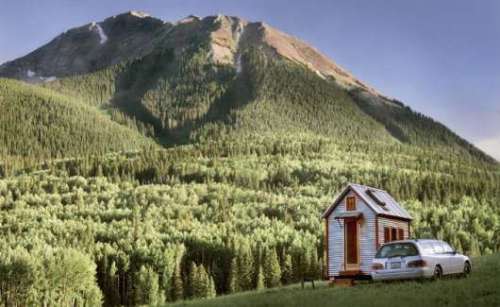 Regardless of what makes someone choose to live in tighter quarters, there are benefits to doing so. Some people have shared their personal stories as to what makes them go this route. Let's review the pluses.
The Benefits Of Living In A Smaller Home
Here are the benefits of owning a more modest house.
#1 It could actually improve your health.
How so? It forces you to want to leave your place more often, which will lead you to be more active. The home simply becomes a functional place for rest and temporary relaxation. The lack of amenities or other conveniences may sound like a disadvantage, but there's that silver lining: it will force you to change your lifestyle and will encourage you to move more than you would otherwise. A small house encourages you to live a less sedentary lifestyle. Who has time to crib about cramped quarters when there's a whole lot of the outdoors you can enjoy?
#2 Some of these houses are mobile.
Many folks with such homes can tow them around at will. Now if they function like an RV, I wonder why such homeowners just don't own RVs instead?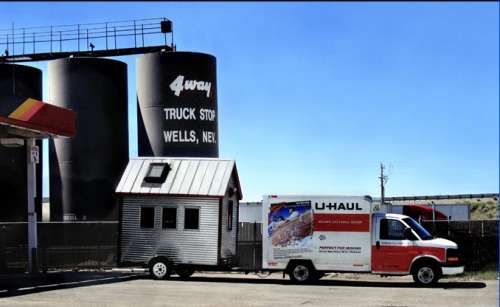 #3 You automatically live more simply.
The simple life has become attractive to many people who have decided to eschew the complexities and burdens of a life revolving around material things. This'll change you, for sure. With less space to work with, you'll have to live with less, and in so doing, you become less attached to things. There's a certain freedom that comes with making a commitment to go down this path. You'll live a simpler life because you'll have less room for stuff.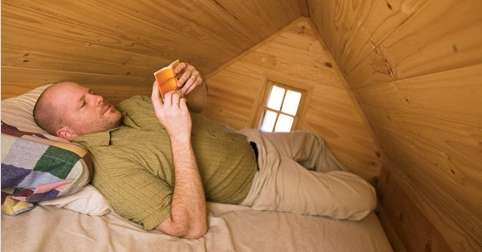 #4 It's cheaper.
One obvious ramification is that a really tiny house will command a much smaller amount to build. There's a company called the Tumbleweed Tiny House Co. that addresses this unique home building niche. Costs for such houses can range from $15,000 to $30,000, depending on size and amenities provided. And don't look now but a restroom and functional kitchen are considered amenities in such homes.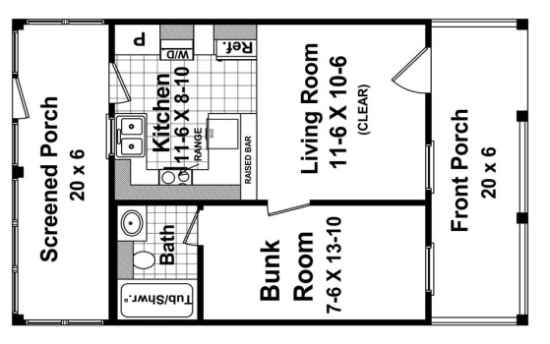 But wait! The real estate crash has caused such a collapse in home prices that standard housing may now be available at unbelievable prices in
certain parts of the country
. So cheap housing does not necessarily have to mean
small or mobile
, any longer.
#5 It involves less maintenance and upkeep.
Here are other obvious consequences of having less space: you'll worry less about your stuff breaking down; you won't have to work as hard to keep things clean and functional, and you'll require fewer services to keep things going. Ergo, you'll cut your housing costs significantly! And you'll worry less and expend less effort maintaining your home.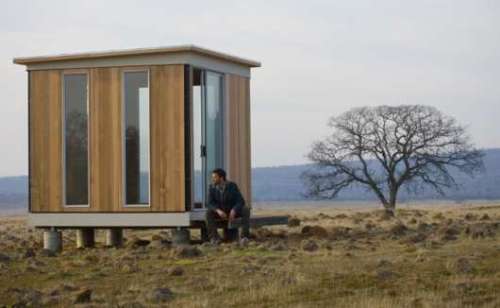 Just imagine how much you'd save on your home's upkeep and insurance requirements once you downsize! In some cases, you won't even need insurance. You can ask yourself: do you really need all that stuff? If the answer is no — and you promise that you won't hyperventilate if you let go of your video game collection — then maybe you should check out this alternative way of living. For some, living small is living well. You may want to see for yourself just how well it works for this one guy! I found this video of one happy resident who's managed to squeeze himself comfortably into 96 square feet of space:
From the video:

"Excess is not necessarily a luxury, it's really a burden — it's a liability. People are living in 4,000 and 6,000 square foot debtors' prisons, and they spend 30 years, sometimes more, paying for more stuff and space than they really need."
96 square feet may be a little extreme, but it shows us that with a little resourcefulness, even living this way is possible!
With all the good news on small homes and simple living, there's even support for this movement through a community called The Small House Society, "a group that advocates downsizing homes and living in concert with the environment."
In Conclusion
Of course, this type of lifestyle will suit only a small percentage of intrepid homeowners. And now that home prices have taken a tumble, the real estate market presents us with even more reasonable options. But are there homeowners out there who are ready to buck the trend and who are willing to move into smaller homes? We certainly all want to find the home of our dreams, and for some, that dream house is one you won't expect!
Does size matter? Would you be willing to live in a small house?
Created June 22, 2007. Updated March 21, 2012. Copyright © 2012 The Digerati Life. All Rights Reserved.