When considering how much house you can afford, you'll need to look beyond mortgage payments for the true cost of home ownership.
Many hopeful home buyers assume that a sufficient down payment is all they require to qualify as homeowners. But that's a fallacy even I wound up believing so many years ago, as one young, fresh-faced would-be-homeowner. Only with time did I realize how costly it really was to maintain a house, with the cost of property ownership being proportionate to the size of the house one chooses to live in.
In the case of families participating in the Extreme Makeover Home Edition show, some folks haven't had the happy ending they were hoping for, after they were bequeathed the homes of their dreams. That's because those beautiful, big houses come with a catch — you'll need to pay up to keep such a home in good condition and to avoid having it end up like this: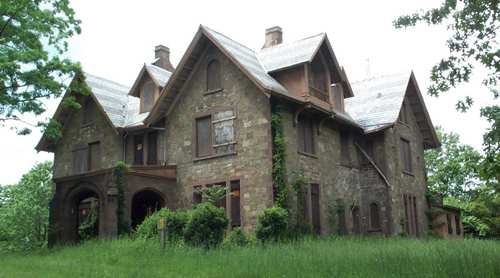 Now if there are people who are unable to hold on to their homes despite the fact they've gotten them for free, what can we expect from the rest of us who actually have to fork out the money to own a home?
Well, it's tough. A house will take a chunk out of your budget. And a big house will rack up even bigger expenses.
Home affordability should refer to more than just your ability to pay for a mortgage. But a lot of home affordability calculators, like this one from CNN Money, seem to miss out on some details. I'm not sure they're adequately considering the many more things you'll need to budget for as a homeowner, once you're "stuck" with your dream home and mortgage.
The True Cost of Home Ownership
Take a look at the results of this simplistic calculation, and note what's missing. This is a calculator that helps peg the price range for a house you can afford, based on your income level, home down payment and other parameters:
It may not seem that obvious, but what I noticed was the absence of some important costs that everyone should recognize as part of owning a home. From ThinkGlink.com, we get a more detailed list of property-related costs that you'll have to address on a regular basis, once you become a homeowner:
Monthly mortgage payments of principal and interest, unless you have an interest-only loan or if you are on a bi-weekly mortgage program.
Real estate taxes, paid annually or installments. You might also pay 1/12 of your tax bill each month along with your monthly mortgage payments if your taxes are held in escrow by your lender.
Basic homeowner's insurance, paid monthly with your mortgage (if you escrow your insurance and taxes) or paid annually.
Homeowner's (or condo, or co-op) association assessments.
Utilities, including electricity, gas, cable, satellite, online, wireless, etc.
Trash and garbage collection, including recycling as required by your local municipality.
Water and sewage, which may be billed separately or together.
Regular ongoing maintenance, which could include window-washing, changing filters in your air conditioning units, cleaning your furnace, clearing your gutters, chimney sweeping, lawn and yard work, snow removal, blacktopping your driveway, resealing your windows, replacing caulk in the bathrooms, and changing light bulbs.
Occasional maintenance and repairs, including repainting the interior and exterior of your home, replacing roof shingles or the entire roof as needed, replacing carpeting or flooring, replacing appliances and other items that break, tuck-pointing brick siding, and refinishing hardwood floors. This work doesn't need to be done often, but will be costly when you do schedule the work.
A lot of these details often go unnoticed when people are gripped by the excitement and prospect of acquiring their very own residence. You'll say that most of these costs are things you pay for as a renter anyway and which you can immediately assume are rolled into ordinary living costs. But I found that not to be entirely true. As a tenant, you don't typically have to worry about home repairs and you certainly won't have to bother with property taxes or homeowner's insurance — both of which are big expenses you'll be shouldering as a homeowner.
Also, the size of your home-related expenses will depend on how LARGE a house (or even how many properties) one decides to buy — and for those who are inclined to stretch their budgets to buy real estate at the top of their budget range — it may not be long before they find out the harsh reality of being "house rich". When you've got too much house but not enough income to sustain it, you're caught in the dilemma often described as "house rich, cash poor".
So don't let a smooth talking real estate agent entice you to bite more than you can chew (or buy more home than you can afford). Even with the era of "no money down" now behind us, and even as property prices have fallen to more attractive levels, potential home buyers still need to make sure they're ready for a financial commitment that involves new expenses they'll need to accommodate in their household budget.

Image Credit: lpwallace.org
Copyright © 2008 The Digerati Life. All Rights Reserved.