This guest post was written by Henry Truc from Go Banking Rates, a website that publishes informative personal finance content and helpful tools, as well as the best interest rates on financial services nationwide.
Finding the best cities, towns or other locations in the U.S. can be a bit difficult these days. First, the problem is categorizing what "best real estate" actually means. For some, it's about buying property that has the most growth potential to flip for a profit. For most, however, the best real estate value for their money is a place they can call home.

Home, generally speaking, is a place where you can live comfortably and become part of a community. That's hard if your neighbors are shuffling in and out every other month because of fluctuating real estate prices and an overwhelming number of foreclosures, yet not every neighborhood is experiencing these same economic challenges.
According to the U.S. Census Bureau, there are 76.4 million home units owned in the U.S., with a third of that number owning their homes outright. Real estate prices in some areas have been harder hit than others due to higher foreclosure rates and underwater mortgages. That said, some regions have held up just fine in this recession, despite losing some housing market value, which isn't necessarily a bad thing for potential home buyers.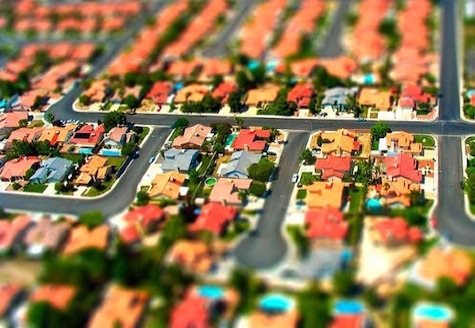 Where Do You Want To Live? Criteria To Consider
Depending on your criteria for a good home, some markets will obviously be more appealing to others. However, for most people, there are universal essentials that a home and its surrounding area must have.
Stable Housing Market: Areas with high foreclosure rates see neighbors come and go regularly. If you're looking for a home to settle into for the next decade or two, you'd want to know the people living around you. We don't even need to mention the havoc that would have on the value of your home, either.
Available Employment: Unless you're retired, work from home or independently wealthy, having a job close to home is important. That could be hard if no businesses around the area are hiring.
Safe Community: Nobody wants to live in fear.
Return on Investment: Even though you don't plan to sell your new home any time soon, it is reassuring to know that it's actually contributing to your net worth and you're not dumping money into a black hole.
Certainly, there are other factors to consider. For example, parents want access to good nearby schools, fun-loving singles may want local entertainment venues and so on. It really depends on the lifestyle you enjoy.
Best Areas and Places To Live In The U.S.
Here are a few residential real estate locations in the country that fit the bill from the list above, based on rankings from a few sources such as Forbes.com, Huffington Post and CNBC.
Denver, CO: Considered one of the most affordable and better performing markets.
San Diego, CA: Despite being one of the epicenters of the mortgage meltdown, this market has been making a comeback and is considered one of the safest in the country.
Charlotte, NC: This market has prestigious universities nearby and serves as the hometown for many of the headquarters of major corporations.
Austin, TX: Homes in the area are affordable and the job market in the surrounding area is favorable.
Washington, DC: This market is both one of the more stable and better performing markets in the U.S., and the logical destination for aspiring politicians.
While this list isn't perfect for everyone, each of these cities represents a combination of affordable homes, stability in both job and housing markets, financial return potential and safety. Some cities that aren't mentioned may be better at one or two particular categories but lacking in others.
Finding the best housing market for you comes down to knowing what your needs are. Even if housing prices are cheaper and mortgage rates are lower than they've ever been in history, there's no point in buying a home that doesn't fit what you want.
What housing markets have you been looking at and why?
Created December 2, 2010. Updated November 10, 2012. Copyright © 2012 The Digerati Life. All Rights Reserved.