It's been a while since the wobbly real estate market took center stage. There were a few infamous celebrities that came out of that period. Someone who may sound familiar to you is a fellow named Casey Serin, who gained notoriety for pulling a few crazy stunts during the real estate mania and subsequent collapse. He was a controversial blogger who bought 8 houses in 8 months to cash in on the real estate boom. All with no money down! Over time, he had a debt worth over $2 million due to overleveraging and shady deals. This guy was a mere 24 years old when all this happened.
For a while, things looked good for him. But eventually, he was devoured by the collapsing real estate market, and was labeled its poster child. He's no victim though, because it was soon revealed that he participated in real estate fraud.

What was strange was how he attracted his share of sympathizers along with angry detractors. Even I gave him the benefit of the doubt a while ago, when I described him as "bold, gutsy, shameless, enterprising, sharp and most importantly, YOUNG." When you're young, you can afford to be more aggressive than most people, but it is no excuse for breaking the rules (like Casey did). I thought he would simply dust himself off, make amends, learn from the experience, and try again. I didn't count on him participating in questionable endeavors that all but dried up his support base and cost him his marriage.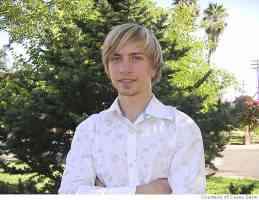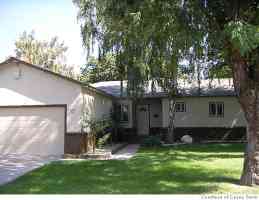 Casey Serin and one of several foreclosed homes he once owned.
If you ever had the chance to read Casey's posts in his once notorious site IAmFacingForeclosure.com (before it changed hands), you may be surprised to hear that he attended the same school (and may have been in the same classes) as another well-respected financial blogger and businessman named Ramit Sethi, who runs the site IWillTeachYouToBeRich.com. From their stories and profiles, you may discover that money or the pursuit thereof can be viewed quite differently by individuals who share many things in common, such as youth, ambition, talent, smarts and the entrepreneurial drive. And through the highly popular blogs of these two men, one can see just how financial strategies, experiences and values can lead to vastly divergent destinies.
I appreciate how open and honest these two bloggers were about their business views and financial accounts and stories. I took away some realizations — that among the things more valuable than money are reputation and trust: once tarnished, earning these back could be almost impossible.
Did The Lending Industry Learn Its Lesson?
But do you ever wonder just how short a memory the financial industry has, when it comes to forgiving the "players" in the past crisis? Many people of authority looked the other way when things were crumbling, so why wouldn't I expect symptoms of collective amnesia in this group to take hold over time?
My feeling is that lenders and credit card companies will always love a guy like Casey because of the kind of business they provide the industry. And as they say, the more you play, the more you strike out, but that homer can just be around the corner. Did this kid push the boundaries a little too much and therefore, did he get himself caught in a "system" that blew up? Or do you think that history can repeat itself, with someone like this eventually making the Trump Honor Roll again one day, when we once more reward aggressive risk and greed? Could it just be a matter of time when we witness (once more) the rise of wannabe moguls fueled by credit card applications and financing schemes?
With Casey, it's too bad that interest rates got him before he could unload. And it isn't entirely his fault this happened. Blame the system too — the kid was 24 YEARS OLD with no job and nothing to his name and yet the system still managed to help him build a mini real estate empire. Knowing what we do now, with the financial crisis supposedly behind us, would you say that current regulations in place for our credit, lending and investment industries are sufficient and satisfactory enough to prevent consumers from doing this much financial damage to themselves? After all, anyone could have predicted this disaster from the point of its inception.
As we jump from one debt crisis to another, Casey's story remains a riveting, historical case study, a financial soap opera that was a rags-to-riches-to-rags tale that served us a lot of cautionary lessons. But I'm sure this won't be the last time you'll hear about some guy who tried to get rich quick in such a dramatic and colorful fashion.
Created October 28, 2006. Updated September 15, 2011. Copyright © 2011 The Digerati Life. All Rights Reserved.