This blog has visited and revisited Casey Serin throughout the last several months because this dude fascinated me. I'm mostly just following him out of morbid curiosity, because it's like watching a reality show train wreck on the web, and you all know how much I dig reality shows. This guy was really "special", I mean, how can you not ogle at the dichotomy of his life: the guy's brilliantly shameless yet too reckless for his own sake. It actually turns out he has no regard for the law: a true bad boy of real estate.
He's finally gotten rid of his 8 properties that were at one point or another in foreclosure. At the end of his trials, he had become known as the most hated blogger (according to his comment lists and return visitors but I've seen more despicable types) and an icon for this real estate market's bust. He was just getting somewhere with his blog by selling off some ad space to a rumored 15,000 visitors a day. But his wife wouldn't have any more of his shenanigans and gave him an ultimatum that required him to produce $1,000 of solid income per week or NO MORE BLOGGING. Start making some real money to live on or close the blog. So the blog lost. Priorities, baby.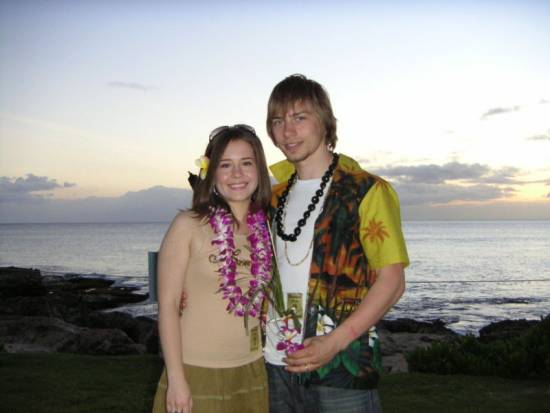 Iamfacingforeclosure.com, as has been trumpeted throughout the net, is no more. Bye bye to the haterz but boo hoo to the supporterz. We sure will miss us some drama.
Half serious and taking the cue from his wife, I'd like to suggest a few jobs that may be suitable for the guy given his strengths.
5 Jobs That Would Be Perfect For Casey (My Opinion)
#1 He's entrepreneurial.
He could write a book about his financial story and package it either as a tragedy or comedy. Or he could give talks on the subject (which he's done in the past to college students) and charge a good sum.

#2 He likes Jamba Juice.
Maybe Jamba Juice will take notice and give him an ad campaign.

#3 He has the look.
Carrying around that man purse, he could do some retail modeling at the very least. Well, he appears photogenic enough for this sort of thing.

#4 He could run for office.
He could sign up and run on the "let's fix the real estate subprime mess right now!" platform.

#5 He's extreme.
Extreme and titillating enough for a reality show! My personal vote goes to this one.
If you're curious enough about where to find more of this colorful guy to tide you over till his possible upcoming sequel, then you can find coverage of him at the CaseyPedia.com. Seriously, he has an entire wiki devoted to him, his life, lifestyle, family and financial disasters. It's chockfull of Casey trivia, facts and commentary. Some photos too!
Who wants to bet Casey'll come back with something new at some point, after he's pulled himself together. Who wants to guess how long it'll be before a new chapter in his life will prompt him to begin a new blog?
Here's to Act II. Or maybe just the next sighting. I await the rising phoenix like I do the next installment of "American Idol".
Here are some links to my past articles on Casey Serin and Iamfacingforeclosure.com:
Copyright © 2007 The Digerati Life. All Rights Reserved.