Why "they" closed my credit card account.
I need a new credit card right away. I need one to help run my small business so that my transactions go smoothly and seamlessly. I have to replace my old, once highly rated business credit card because my credit card issuer decided to close my account through no fault of my own. My erstwhile credit card company has been in the news lately — Advanta is a card provider that championed small business owners. Not long ago, I was left high and dry with a form letter that announced that my account would be yanked right from under me in a few weeks. I'm one of a million or so credit card holders who got their accounts closed because business went sour for the card company.
So My Credit Card Account Got Closed. What Happened To Advanta?
Credit card companies are victims of this recession too. In the case of Advanta, they're a small player in the credit card industry that catered to small business owners like myself. Well, you know just how much this recession has also been unkind to the mom and pop ventures out there, and as a consequence, customers have been defaulting on their debt more than usual. For Advanta, the default rate has been 16% to 20% leading up to their meltdown, which is twice the default rate reported at American Express.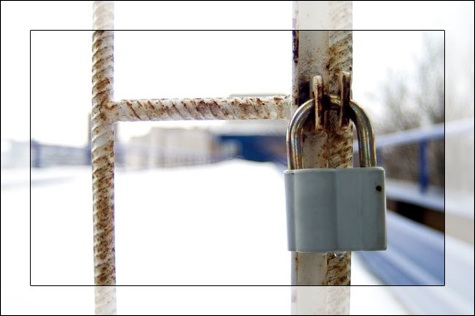 Image by Knyar.net
The Balance Transfer Credit Card For Life
As far as all these delinquencies are concerned, we should have seen this coming given that Advanta was at one point, incredibly generous with the terms they had for their cards. For example, they had once offered a "balance transfer for life" credit card called the Advanta Life of Balance Platinum Card that charged 2.99% for as long as you had a balance. At one point, offers like these were easy to get. So when Advanta's card sales exploded with tons of customers taking advantage of the balance transfer offer, it became too much to handle for the card company. Here was a prime example of a card issuer that didn't have enough liquid assets to back their business, and a prime example of balance transfer cards gone awry. Simply put, they became a victim of their own success!
Credit Card Policy Changes: Reform Ahead!
So watch out for signs of struggle (or possible symptoms of a troubled issuer): to stay alive, Advanta began pulling unsavory tricks on their customers (even the good ones, like me!) until eventually, they could no longer stay afloat and had no recourse but to simply walk away from their credit card business. Some sneaky tactics that credit card companies can pull on you:
Raising interest rates
Closing accounts without warning
Lowering and cutting credit lines
Charging more fees
Limiting or reducing your available balance.
Fear not though, because there's reform ahead. There are now new laws that vow to instigate change in the credit card industry. Our post on the Credit Card Bill of Rights discusses this in more detail, but here's a sampling of those regulations:
There are restrictions on how credit card companies can raise rates. For instance, they can impose this change upon those customers who don't pay on time. There will also be advanced notice for any such changes in the offing.
Credit can only be extended to people under 21 if they can prove that they can pay off their debt or if they've got a parent or guardian co-signer.
Fees can't be hiked without advanced notice.
Hopefully with these rules written into law, we'll find some relief from the fallout caused by the credit crisis. It certainly hasn't been easy for either credit card holders and card companies alike. I'll follow up next with some tips on how to deal with the situation when your card company misbehaves like this!
Copyright © 2009 The Digerati Life. All Rights Reserved.