A while back, we had some issues with our Advanta credit cards. Our business card accounts were closed with little warning. Advanta was one of those issuers that decided to shut down their credit card division due to tough business conditions.
This time around, we're hearing rumors about what may happen to personal credit cards. You see, we carry and use Upromise rewards cards which used to be managed by Citibank. For years, we were happy with our cards, given that we were great customers who paid in full and on time, each month. Then came what we thought was a minor inconvenience: Upromise switches out their card issuer to Bank of America. No biggie for us just as long as they keep with the status quo. As it is, we like our Upromise World cards quite a bit!
Will New Annual Fees Be Applied To Credit Cards?
Except…. are credit card issuers and banks now wondering how they're going to make up the lost revenue due to new card regulations? For a while, there was some talk that BofA was thinking of making some changes to their credit card terms, a rumor which has gotten many customers and consumer advocates up in arms. Now if this ever becomes true, and a card company decides to introduce annual fees in cards that never had fees before, I think they'll have a lot of disgruntled customers to deal with. As a customer, I would be quite annoyed if I (a good customer) had to "cover" the lost revenue that issuers are experiencing because the CARD Act now protects higher risk customers from higher charges. Like many good customers, I really only care about having a good credit card rewards program and no annual fees to deal with, and it would be a shame if, after all these years, I end up having to do away with Upromise because of principle. And because I don't intend to ever have to pay for the use of plastic.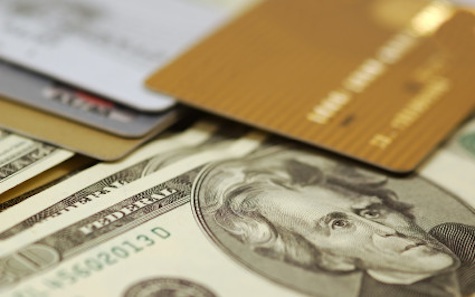 Let's place this all into context by reminding ourselves what the new credit card rules state. The Credit CARD Act of 2009 is intended to protect consumers from credit card companies' more underhanded tricks. Here are just some of those regulations:
Credit card bill payments will be applied to the highest interest portion of your balance rather than the portion that generates the lowest interest. This is contrary to what card companies want, which is to keep your high interest debt around for as long as possible (such as what you owe for cash advances).
Interest rate hikes will be much more limited. You will no longer be getting rate increases for existing balances unless you fall delinquent on your account or you're dealing with a promotional rate that expires.
There will be limits on "over the limit fees". This time, you won't forget that charging over your credit limit will incur penalties and interest on those penalties; you'll now be required to "opt in" before you're allowed to charge beyond your credit limit.
Credit card terms and conditions can only be changed after you're given 45 days' notice. So those with rewards points, for instance, can be alerted to the potential expiration of their rewards, way in advance. Hopefully this will mean "no surprises".
Many of these rules have already passed. Now as these changes are assimilated into the banking and credit card industries, the question that many astute industry watchers, insiders, commentators and even consumers have is this: will the institutions decide to try to neutralize the negative effect of any new rules upon their bottom line? While many of the credit card regulations are now modified to protect many customers, there are still loopholes here that can be exploited by card companies to help them make up for lost revenue. For example, rate increases cannot be imposed on anyone unless they fail to make a payment for at least 2 months. However, card companies are allowed to add new fees and charges without being challenged. So it sounds to me that if one revenue channel has been affected, these companies can make up for it by simply imposing new fees on their customer base! If this is the case, can they strike us with this approach at anytime?
A Bank of America Hat Trick
Some years ago, there was an earlier rumor that BofA would be trying to sneak one past us based on how they interpret a particular rule in the CARD Act. With the company allegedly intending to introduce new fees with their cards, BofA insisted that "annual fees" are not the same as "interest rates". So since the CARD Act protects us from unexpected changes in interest rates, we're supposed to think that annual fees are something else altogether and are therefore, not subject to the same rules.
Then again, there's supposedly at least one court case that does establish a loose equivalence:
Interest = Annual Fees.
as per The Consumerist. But this is something for the legal eagles to handle.
Nevertheless, I've since heard that Bank of America will try to "test" their customer base with the new annual fees. It seems that they've already imposed new annual fees upon those who are their highest risk customers.
The card companies are always going to be searching for ways to grow or maintain their revenue. They're going to find this money somewhere. They may have realized that they may not be able to get away with slapping their good customers with extra charges, as it is quite likely that such customers will abandon them for the nearest No Annual Fee card. For now, they've decided to back off from penalizing their best customers.
Some of you may wonder why annual fees are such a big deal. In my opinion, it's because one fee can easily be followed by another, then another. Who among us will simply roll around and take it, thinking that $30 a year isn't really "that bad" in the whole scheme of things? The worst case scenario is that this sets a precedence for companies to start raising annual fees because they can no longer get away with much else. Here's hoping we don't see this trend develop.

Created: 11/10/2009; Updated: 4/30/2011
Copyright © 2011 The Digerati Life. All Rights Reserved.