More tips on how to get a cheap home insurance policy.
Although I've been in my current home for over half a decade, I haven't updated my homeowners insurance recently. Well, that's not surprising given that most people buy insurance then just forget about it. From my experience, there's a lot of inertia involved when purchasing an insurance policy anyway: it sure can feel like a chore to deal with the insurance company. It's one of my least favorite tasks when it comes to finances. Now since high rates cost homeowners a lot of money, I thought to review some ways to lower our home insurance rates.
How To Lower Your Homeowners Insurance Premiums
1. Shop around!
Just like with all your other insurance policies, do shop around for homeowners insurance. I've stayed with the same company for years, but if you want to save, you should check out what the competition has to offer.
Companies like Allstate even have a quote estimator so you can see the ballpark for potential rates. If you don't want to research online, then contacting a local insurance agent can help you map out the way to lower rates.

2. Consolidate your policies under one insurance company: combine and save!
If you've already taken out auto or life insurance from one company, you may want to see if it's also a good place to pick up your home insurance. I was under the impression that the popular company Geico primarily serves up auto insurance, but it offers insurance for homes as well. Consolidating policies with one company might yield you a discount. You might even save time if you only need to worry about one bill.
3. Study your current insurance policy.
In addition to shopping around, you should study what's covered under your current policy. Different stages of your life might require less coverage. For example, there might be less expensive electronics in the house if your nest has recently emptied. Or maybe you've decided to cash in on clutter and you've decluttered the family antiques or your art collection for something minimal. If so, there's no need to pay extra if you don't need the coverage. To find out which type of insurance you should get, check out our article: From Auto Insurance Coverage To Health Insurance: Policies You Need.
Have you been with the same insurance company for a few years? Ask if you're eligible for a loyal customer discount.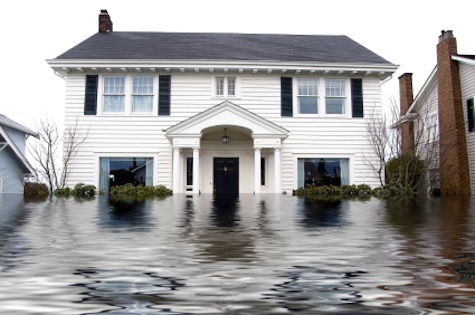 Image from Zillow.com
4. Raise your deductible.
For a family member's health insurance, I figured out that I could raise the deductible by a few hundred dollars to save on the monthly premium. If you try the same strategy for your home insurance, make sure you have money set aside for the deductible in the event you need it.
5. Secure your home better.
How do you protect your castle from crime? Items like deadbolts, alarms, and security systems can help you snag discounts. Your insurance company might have specific recommendations, so contact them before you go on a security shopping spree.
6. Mention your age and review your background. Here's where age matters!
Other discounts that may add up for you include policies for homeowners over 55 or insurance through groups like AARP or through your employers. Are you a proud graduate of a college or university? Alumni associations like that of UCLA and Stanford have partnerships with insurance companies to offer group rates. Did someone in your household quit smoking? This might be worth a mention to the insurer, too.
7. Be prepared and proactive.
No one wants to think about disasters, but fires and damaging storms can happen to almost any homeowner. The FCIC suggests that one way to lower your premium might be to make your home more disaster resistant. Measures that you can take may include adding storm windows, improving your roof, or updating electrical, plumbing, and heating systems if your home is older.
Before you start work, contact your insurance agent to see if the improvements will help your premium or not. Also, don't forget to add smoke detectors if you haven't already; my agent gave me a discount for having them in my home. If you aren't handy and you need help with getting your home in order, then check out Angie's list, Craigslist or Yelp to get the professional assistance you require.
8. Check your home's location and find out if you need extra insurance.
Another way to save hundreds before you buy a house: find out if your home's in a flood-prone area. Before I finalized the papers on my home, I found out that it wasn't in a flood zone. If my home had been located just a few streets away, I would've needed to purchase extra home insurance! Floodsmart.gov has more information about flood insurance.
You should also check to see if your new neighborhood will require you to purchase more expensive coverage due to events like wind damage, earthquakes, or high crime rates. It might be less expensive in the long run to live in a different area if this isn't your dream house.
If you have good credit, you should do your best to keep it that way. Be aware that actions like missing credit card payments can drive insurers to increase your rates or even drop you. Here's more on how to improve your credit score.
Instead of paying high homeowners insurance premiums, you can take a few steps to lower your rates today. Don't be afraid to compare rates and ask questions to get the rates you want.
Copyright © 2010 The Digerati Life. All Rights Reserved.