Sometime in the next couple of years, we're going to be in the market for something big: a new car (or two!), yet another appliance to replace any one of the outdated ones we have, some much needed home repairs. For some people, they're eyeing a down payment for a house or just preparing for the big changes that come along with having a new baby.
Those are some of the larger expenditures in our horizon, though we may all have different ideas on what we'd classify as "big ticket": would you call it anything over $100? or how about anything greater than $500? Regardless of what "big" means to you, we all probably have the same reaction when faced with a need to spend a bit more than we're accustomed to. I for one, often bristle at the thought of "spending big" and ask myself where the heck do I find the extra money to cover the charge.
It's not a big deal if the expenditure is something you can plan out in advance, but it becomes doubly challenging when it jumps out and bites you when you least expect it. Just recently, Lazy Man had the unexpected pleasure of having a friend invite him to a wedding in Spain with such short (45 days) notice. Well I can completely sympathize with Lazy Man and understand his trepidation. These days, if anyone tries this on us, I'd be glad to provide them a couple of hyperactive "under 6 year old" excuses 😉 . I doubt anyone would appreciate the distractions of a family circus in their wedding.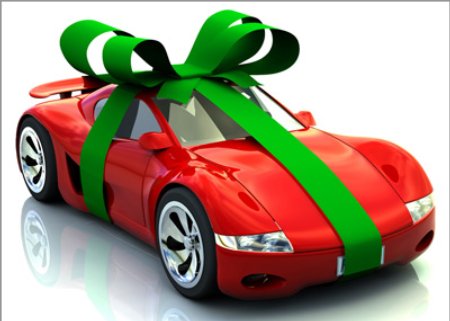 We sure can't get away from a lot of these expenses, so what can we do about it? Let me give it a shot.
Strategies For Affording Big Ticket Items
#1 Windfalls and retroactive pay
Do you have an unexpected bonus or inheritance, or even a legal settlement in your future perhaps? But if you suddenly receive something out of nowhere, hold on to it for a bit and think of how you may want to use it.
#2 Tax refunds and rebates
Can you say "stimulus check"? We're all being encouraged to spend whatever we get from the government to keep our economy humming along. Spend it I will but I'm avoiding the frivolous purchases and putting the funds towards our future car purchase.
#3 Wait, delay and save!
Sometimes you're in a tight spot with a sudden expense, but fortunately, most big purchases occur far enough into the future to allow you to formulate enough of a plan to pay for them. So if you're tight on money, the best strategy is to just sit and wait it out, while developing a savings program. An easy way to go about it would be to have a ballpark figure for the cost and amount you can save per month. If you are looking to save for a $1,000 vacation, for example, then you may try saving $100 a month for 10 months to achieve that goal.
We're coming close to needing a few improvements done to our house, but because of my impending exit from the job circuit and preschool bills rising this year, we'll have to push out those plans to a later date.
#4 Prioritize spending
Decrease spending on things you care less about in order to save for things you care more about! A lot of people forget that money is a limited resource — just ask those who carry tons of credit cards and who just can't say "NO" to sales, offers and new inventory. The tradeoffs you make don't have to be too painful if you're able to prioritize your planned purchases and work on delaying gratification. It's not that you can't have everything… you just can't have everything all at the same time!
#5 Negotiate
Just as you can probably work out better terms with your credit card issuers, you can also probably negotiate better pricing and terms with sellers or the salespeople you deal with, especially those who'd love to have your business. Big ticket sales can mean big commissions for those who are selling to you, so you have some leverage here.
#6 Make extra money
Try various ways to make more money. There's a lot here you can do! Check out these ideas for helping you earn a little more. And finally, if those ideas aren't enough, how about checking out our category on building income streams?
#7 Get help from family and friends.
This may not work for everyone, but it doesn't hurt to try to talk with those who may be able to support you. If you've got great relationships, you may want to turn to those people with whom you have a mutual trust, to see if you can negotiate a win-win kind of arrangement. I find this to be a sticky matter though, since I have been on the losing side of such an arrangement in the past, but going forward, I'd formalize all financial agreements and transactions with loved ones to avoid any potential misunderstandings.
#8 Sell your clutter.
Do away with your mess and make money at the same time! Remember that cliche? One man's trash is another man's treasure. Try Craigslist, local classifieds, consignment stores, flea markets, garage sales, eBay and before long, your home will be spic-and-span while you're one step closer to your target purchase.
#9 Look into layaways.
Some stores offer layaway plans at good prices and attractive financial terms. These plans are not like buying on credit since you are not receiving the item until it is fully paid for and there are minimal or no charges involved with such a set up.
#10 Do not rent to own.
Renting to own involves weekly payments for a big ticket item that you will be using and owning at a later date. Typical items that can be "owned" using this scheme are consumer electronics, furniture and appliances. Your weekly payment partly pays for the item and eventually, when sufficient payment is reached, you eventually own the product. Unfortunately, this scheme is expensive and you'll be out a bunch of money before it's over since these contracts usually run for 18 months and over. Cost is around two to five times retail value. Here are a few sobering examples:
Rent a $500 appliance for 18 months and here's what you might pay in some states: under Michigan law, $1,267, or the equivalent of about 150 percent simple interest; under New York's year-old law, $1,125, or the equivalent of 125 percent simple interest, and in South Carolina, $1,011, or just over 100 percent simple interest. A television with a suggested retail price of $500 could cost you $15.95 a week, or $1,244.10 for 78 weeks, plus sales tax and possible delivery or processing fees.
Yikes!
Furthermore, if you make late payments, the rent-to-own stores reserve the right to charge you late fees for pick up or contract reinstatement. This doesn't really make sense if you can simply save $15.95 per week on your own until you reach the television's target price of $500, which you can then own free and clear! These issues don't necessarily apply when you're leasing to own a house, which is another story altogether.
#11 Use coupons, rebates, discounts.
If you're short on money, you can hunt for ways to bring the cost of an item down. If you can find coupons and rebates and shop around enough for discounts on the items you are interested in, you may just find that altogether, these resources would be enough to help you meet your purchase goals.
#12 Borrowing
This is something I don't actively advocate but it would be my absolute last resort. I'd first try to make extra money before I go off and take on any debt. I personally avoid debt like the plague but if you're in a bind, you may want to consider this avenue very carefully. Along these lines, you should cut down your high interest debt and see how you can work them down to levels that are more reasonable. Some folks have decided that they're okay with borrowing from their retirement plans, especially if it's for causes like a down payment for a house. Strategies like this really take a lot of discipline and responsibility to uphold, so make sure you understand the provisions of your plan (repayment rules, tax consequences, withdrawal penalties) before doing anything like this.
-ooOoo-
Making a huge purchase can be a proud moment but can also be a regrettable one. Before you take that step, make sure that you're committed, comfortable and prepared. Lots of folks make buying decisions that have turned their lives around, and not in a good way — because they've done so impulsively or hurriedly. A few parting tips: the bigger the purchase, the longer you should try to sleep on it. And if you're stretching really hard for the buy — it's a sign that you should think twice and pull back. It's not a good sign if you're feeling nervous, edgy or uncomfortable after buying something (buyer's regret?). Don't overextend when you spend and you'll find that you'll enjoy and savor your dream purchase even more!
Image Credit: iVillage.com
Copyright © 2008 The Digerati Life. All Rights Reserved.