Here's how to save on impulse purchases.
Manufacturers make coupons for almost everything nowadays. They even have coupons that will save you money on impulse purchases! Sometimes, there are special items that we want, but they're so pricey that we're afraid to even consider them. So how can you make your money stretch as far as it can? If you've got the time and energy, you may want to clip coupons weekly, because you never know what sales you might find.
Of course, the best way to deal with impulse buying is to practice self-discipline and work on your will power. But if you've been particularly good about your spending and want to treat yourself on occasion, then why not save while you're at it? Following are a few strategies to try if you're going down this road.
How To Shop Wisely & Save On Impulse Purchases
1. Apply for a retail credit card — maybe. One approach that some shoppers take is to apply for a retail credit card (also known as a store card) in order to save money on an impulse purchase. For instance, you could receive a significant 15 percent discount off an impulse purchase by applying for a retail credit card. Seems like a good deal, especially since most department store credit cards do not charge an annual fee. But before you try this kind of thing, ask yourself if you're going to frequent the store from which you got your card. If not, then think about the consequences of holding on to this. This approach could still make sense if you're trying to build credit. Now you may also think that you could just cancel this card if you're no longer going to use it — but be careful before you do. Blindly canceling your credit cards may have an adverse effect on your credit. So think twice before opting for this form of savings. Is the discount worth it?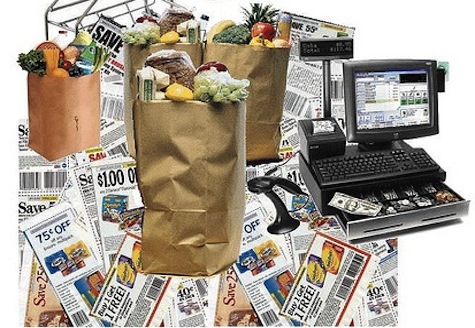 2. Be prepared for surprise deals. I recently had experience with this when I wanted to purchase some personal hygiene products. I could not rationalize buying shampoo and conditioner at almost $10 apiece. So I clipped a coupon for $4 off the purchase of two, just in case. I carried this coupon around for a while and eventually found these products being offered at a "buy one, get one free" sale. With the $4 coupon, a $20 impulse purchase only cost 6 bucks! The lesson here is to be prepared: have your coupons with you when you shop — you never know when they can be applied.
3. Look for in-store coupons. For certain items you simply must have, check if you can get an in-store coupon. Many retailers have circulars, fliers or cards with coupons at the front of the store or at the customer service desk. Ask a salesperson about in-store coupons before you make your purchase.
4. Surf for online coupon codes. Before buying something online, search for coupon codes and promotional codes first. Also remember to search point-earning websites before you make the purchase: check out Ebates, BigCrumbs or your credit card's shopping mall to see if you can make your purchase there instead. You can save money and/or earn points on your purchase.
5. Negotiate and ask. Opt to buy an item with imperfections in order to get a discount. Suggest to the salesperson that you may be interested in buying the floor model, for a discount. Simply inquire if any type of discount is available. If you have difficulty with a salesperson, request the floor supervisor (who might be the only one who authorizes such transactions anyway).
6. Get discounts you deserve. Mention your professional associations when you're out shopping. For instance, you may receive a teacher's discount at educational stores. Recently, my friend received a significant discount on a boat for being a police officer. My husband received discounted truck parts for being a disabled veteran. Many places have senior citizen discounts or special days when seniors get a percentage off all purchases. So before you make that impulse purchase, consider on-the-spot discounts you might qualify for every day.
Later on, we'll discuss using coupons for planned purchases throughout the years and how you can save the most on those inevitable annual expenditures!
Copyright © 2010 The Digerati Life. All Rights Reserved.