Great News! Trent from The Simple Dollar had a baby! Congratulations to Trent for bringing into this world a wonderful, new bundle of joy.
This is a great segue into what I've been going through lately. These days, my little one is undergoing a new chapter in his life as he begins to get potty trained. And while he manages to let us know that he needs to go, he still mixes up the words for what he wants to do.
For example, today, he said he wanted to go "pee" but seemed to be very tentative about standing up to face the toilet. I'd take him to the potty where he would stand there confused after which he would decide to run off and *not* do his business. After many episodes of this, I eventually realized he really meant TO DO SOMETHING ELSE but it was too late when I found out. Facing the potty and getting the result you don't want was the consequence of receiving the wrong verbal cue. As I stood behind my child while he faced the potty, he nailed my legs and I could only yelp in astonishment. After our unscheduled baths, the cleanup crew got pretty busy. So parents, make sure you know the difference between your various 3 letter words that begin with "P" and end with two identical vowels! With this knowledge, you'll have a much smoother potty training experience.
Despite these "adventures", I have the consolation of looking forward to the end of this training period, because it would mean NO MORE DIAPERS. Quick frugal tip: The earlier you potty train, the quicker you'll save money by no longer spending on diapers! This is, after all, what they cost: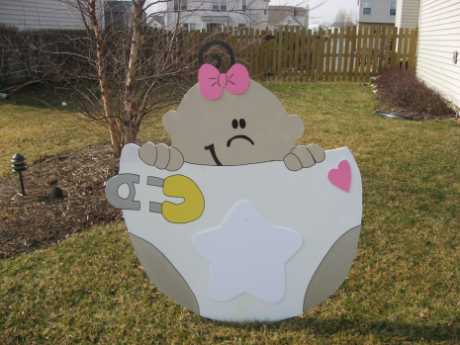 If you plan to use disposable diapers, plan on spending between $1,600-$2,300 by the time your baby is potty-trained. Expect your baby to go through at least 7-8 diapers a day on average and spending $80-$130 a month on diapers alone (especially in the first few months, when changes are more frequent.) Cloth diapering can be just as expensive as disposables if you use a diaper service. If you launder them yourself, you can save money. It is estimated that cloth diapering cost approximately $800-$1,100 by the time your baby is potty-trained (without the diaper service.)
From Beautiful Babies To Astonishing Adults
All this talk now leads me to my blog reading list. Every so often, I get inspired to spotlight the most amusing, impressive and/or informative post I encounter in the previous week. If you have a funny, crazy, interesting post that stands out, it'll certainly catch my eye.
My pick for the most jaw-dropping financial post of last week is by Free Money Finance who has uncovered a practice by compulsive gamblers that I can only describe as the ghastliest thing I've read in a while. I can't believe that there are activities out there that can make adults forget that they are potty trained!
Now I'll stop right here because I get the feeling you've had enough of these tall toilet tales.
Copyright © 2007 The Digerati Life. All Rights Reserved.