Some wild ways to save for those who are determined to live the thrifty and frugal lifestyle.
I've tried to be a serious saver and there were times when I've been successful, and other times, not as much, such as these days with less income coming in and more members of the family to take care of. Many years ago, when I was on the fast track towards "wealth accumulation" through constant work and combined money preservation and investment strategies that I was able to execute freely, I had developed enviable saving habits. Things have changed since then, with the ebbs and flows of life, but never have I been as radical as some of the things I will be listing here.
Let's put your saving skills to the test and see where you stand.
The Mild
Right off the top of my head, these are all the saving schemes I've tried out myself and perform regularly.
I don't buy items that need dry cleaning. At least I limit them. I go for all cotton so I can save on dry cleaning bills.
I go au naturel. Ok it's not what you think! Here's what I mean: I don't buy cosmetics or fancy cleaning agents for my face or body, hence I sport the natural look at all times. Whether or not this scares anyone is not something I'm concerned with as I rejoice in the fact that I don't have to spend mountains of money on Maybelline.
I use coupons sometimes, particularly those from department stores which come ready to use in the mail so I find them very convenient to use. I don't cut coupons though — too much trouble.
I use rebates sometimes, but only if they coincidentally come with the item I intend to purchase and I only deal with those with liberal policies. In other words, I don't buy an item because of the rebate. I buy the item and if there's a rebate, then great, if not, then I don't sweat it.
I recycle as much as I can. If I can reuse an item then I will, within reason of course. Think: hand-me-downs, gifts, paper, food, etc.
I limit or completely forego spending. That is, I'd rather do without than be half-baked about a purchase. If something grabs me in a big way and it's a bit costly, I won't buy it on installment, which implies that I always pay my credit cards in full. I will wait till I can completely afford it before acting. Or I forget about the purchase altogether if it's taking too long to afford it.
I buy in bulk where possible. Thanks to Costco for making this happen.
I buy when things are on sale. Duh. Who doesn't? But unfortunately it's not always a habit: I also buy when things aren't on sale; however, the good news is that I only get stuff I absolutely need.
I buy stuff on consignment. There are some really neat, affordable things out there in some high end consignment stores as well as Craigslist. I've been fortunate to acquire a few things I'm very proud of from these places.

Now there are savers in a class all their own, who are considered extreme savers. This sounds like a sport and in a way, it is! Some folks I know who have practiced this sport have done the following things, so try this at your own risk! While some of these tips should just be avoided completely. Get ready for…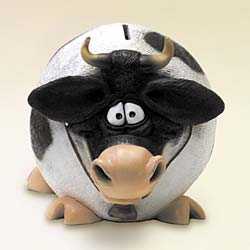 The Wild
Here's what they do to qualify:
They cut paper towel rolls in half or peel off double ply tissue, if you know what I mean.
They keep expired medications in the medicine cabinet, for actual use beyond expiration dates. I suppose the placebo effect can be counted upon during those days of migraine and malaise.
They make food out of anything they find. They don't waste what nature offers up. Hmmm….let's just call it creative cooking, but don't ask for details as I don't want to go there.
They make regular hiking trips to the meadows to pick up exquisitely tasty wild mushrooms. Almost like truffles, they say, but for free! They know about the killer kind and have a way of identifying which ones these are. Snip a truly minuscule little piece of and ingest it — if nothing happens to you, then the shrooms are good to go! Ahem….sure, it tastes like heaven but no matter how experienced you are, I still think this is a dreadful idea.

They reuse cooking oil who knows how many times over. Now you know what those scary yellow orange jars are.

They limit the potty flushing even when there's no drought. All together now: If it's yellow, let it mellow….

They limit the use of anything disposable, such as paper products, contact lenses, toothpaste, heck you name it!

They wait for people to feel sorry for their look or their wardrobe so they can get free clothes from kind-hearted kin. Hey wait, does this tie in with the au naturel strategy?
Okay, so now that we've tackled The Mild and The Wild, we can get into The Truly Outrageous Ways To Save. But you'll need to stay tuned for the rest of it….tomorrow! If you've got anything to rival these methods, I'd love to hear it. Ta-ta for now.
Part 2: 22 Outrageous Ways To Save has now been published!

< Credit: AnimalDen.com >
Copyright © 2007 The Digerati Life. All Rights Reserved.