More ideas on how to save on groceries.

Sunday is a day off work and a time to rest and relax, right? Sure it is, although I use some part of the day to do some coupon clipping. Here's when I take the time to sit down and organize my coupons. For decades, the Sunday coupon ritual has been a part of frugal households around the country, including my own. For a number of you, this may not be the most appealing way to spend time on a blissful weekend, but many of us actually look forward to this routine. It's part of the peaceful and relaxing domesticity that some of us like to engage in. I start my morning by purchasing some local newspapers, then sit at the dining room table with this stack of papers and a pair of scissors.
How Sunday Paper Coupons and Newspaper Ads Save Me Money
I want to make sure that I am productive when I start working on my coupons. So how do I start this process? Well I employ a few basic strategies to ensure that I use my time and money on coupons wisely.
So how do you know which papers to buy and which have the good coupons? While coupon clipping can be "relaxing" to some degree, it can still be a chore. But it actually doesn't have to take half your Sunday to accomplish. Here are a few suggestions for streamlining your couponing down to about an hour.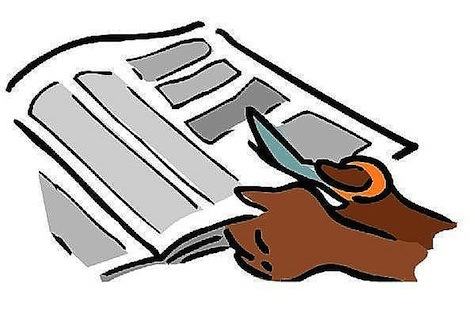 1. Check online before you buy Sunday newspapers.
Did you know that you can check out the Sunday deals before you even purchase a newspaper? Here are some things you can do:
Check out CouponMom.com, TheCouponClippers.com and this list of best coupon sites to find grocery deals by state and the latest updates on your favorite local pharmacies and more.
Coordinate rebates and coupons from your local supermarket, CVS, Rite Aid and more to save significantly off everyday items.
Learn ways to combine and use current coupons with sales to make the most of your money. Check out this list of grocery coupon tips for some ideas.
Find online printable coupons to bring to your local stores for discounts.
Take a moment to decide which newspapers are worth buying. Don't just grab the newspaper and run (I've done this enough to have learned the hard way). Check the newspaper to make sure the coupon inserts are still there to ensure you get what you're paying for.
2. Designate one place for all your coupons.
We all may have different approaches to organizing our coupons but the main thing is to keep the coupons in one place. A well-organized friend of mine has a file cabinet drawer with rebates, coupons and receipts. Another friend has everything in an accordion file with index tabs. I personally use a large envelope for coupons and a kitchen drawer for receipts and rebates. This quickie simple system works for me. No matter how you do it, keep your materials all in one place; be aware that your disorganization can cost you some great savings!
3. Organize as you go.
Before working on your new coupons, take out the old ones you have and check for expiration dates. A quick date check can save you an hour down the road. Take five minutes every week to weed out the expired coupons to make room for the real money-savers.
4. Review your local newspapers.
Check out those local periodicals that arrive with your mail everyday. In my case, I keep them in a pile which I then review quickly on Sunday. I have a stack right next to my weekly mail pile. Flip through the local papers quickly to find deals that may not appear on a national website. Coordinate your coupons with local sales to save the most money.
I learned to whittle my routine from four hours down to one or one and a half hours with these easy techniques. With minor organization and planning, you can save major money off your grocery bills every week without losing invaluable free time.
And what do I get for 1 hour of this work? How about some half-priced ice cream for the entire family, thanks to buy one, get one free coupons!

Contributing Writer: Stacey Doyle
Copyright © 2009 The Digerati Life. All Rights Reserved.