Do you cram your holiday shopping on Christmas Eve? If you're a holiday procrastinator, maybe these simple, convenient, last minute gift ideas and shopping tips will take some of the pressure away.
I, Procrastinator
"Procrastinator" should have been my middle name. I've always thought that anything worth doing is worth doing well — tomorrow. Or maybe the day after. I blame my dad, to be honest. As soon as I was old enough to use the pointy scissors, it became an annual tradition for my dad to drag me out after dinner on Christmas Eve to do his Christmas shopping for my mother. This usually took a few hours and involved a fair amount of money, as there was no real plan. Then after she went to bed for the night, Dad would boost all of the packages through my bedroom window, and I'd spend a couple of hours wrapping everything and getting it all under the tree. He paid me $0.25 per package, which I then spent on New Kids on the Block trading cards 😉 .
Similarly, now that I'm all grown up, I find myself putting off holiday shopping and spending too much at the last minute because I'm desperate for a gift. I recognize that this is not a good habit and vow each year to mend my ways, but I've found that the rate of recidivism when it comes to procrastination is quite high. Oh sure, I do the easy stuff early in the season: the spousal unit always needs new socks and underwear, Mom looks forward to the annual box of See's candy, etc., etc. The tougher things, thoughtful gifts, are the ones I put off buying.
I've come to realize that procrastinating is silly — good gifts don't need to take a whole lot of effort (or money). For instance, my friend loves snowman ornaments. She also likes to be pampered but doesn't like to spend money on herself. But instead of searching for and spending too much on the perfect snowman decor, I head over to the salon we both use and pick up a gift certificate for a mid-winter pedicure. She loves getting her scaly winter feet prettied up, even if they spend all of their time in winter boots or fuzzy slippers. See? Easy, no more expensive than the ornament, and interpreted by the recipient as thoughtful. Trifecta!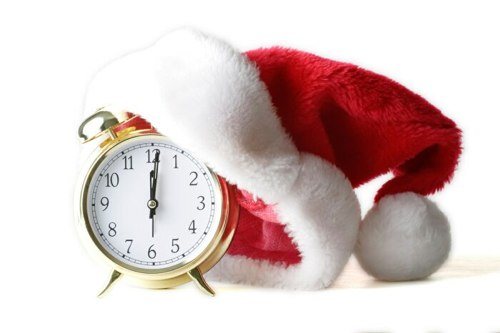 Last Minute Gift Ideas For Those Who've Run Out Of Ideas
Not sure what to get? Here are a few more shopping tips as well as holiday gift ideas that may be convenient, simple enough and good for last minute scrambles, but I believe they'll make even the biggest procrastinators look pretty good 😉 (yes, this list is "gift card heavy"):
Look for coupon codes and discounts from popular online stores. For instance, pick up an Overstock coupon code or a list of Best Buy coupons before visiting Overstock.com or BestBuy.com.
Keep a few basics on hand. There happens to be a fairly large Amish population in my area, and they make and sell beautiful hand woven baskets of all shapes and sizes. I've always got a few of these baskets stashed in a closet, and can quickly pick up nuts, cheeses, jams (sometimes also Amish made), candies, wine, etc. Load the goodies into a basket, wrap the basket in cellophane, tie a pretty seasonal ribbon around the top and, ta-da! Insta-gift.
AAA Membership: Got a friend that drives a clunker? How about a loved one that just has a long daily commute? An annual membership to AAA might save them some enormous headaches, not to mention a lot of money, in the event of a breakdown.
Wine Club: Does your mom enjoy a glass of wine with dinner? Sign her up for a wine club. Wine.com offers clubs starting at 3-months and $89. Just select reds or whites and you're on your way. Or perhaps this will do: a wine basket from what else but Winebasket.com, with 5% off your order above any additional discounts you get from items on sale!
Gift Cards/Certificates: I'm a little tired of hearing people say that you're "cheating" when you pick up gift cards for those on your list. I disagree with the notion that these aren't thoughtful gifts — some of the best things I've received were made possible through such cards! Actually, I'm always thrilled when someone who knows I'm a reader gives me a Barnes & Noble gift card. And, like the friend I mentioned above, these cards are a good way to treat someone to something that they like but might not otherwise buy for themselves.

On the plus side, they are easy and convenient gift choices; the downside, however, is that your gift recipient will know how much you've spent on them. Or worse, the cards or certificates may go unused, if forgotten. But if you do decide to go this route, then just make sure that what you purchase doesn't have an expiration date or fees for non-use.

Some great places that offer general gift cards or certificates?

Try GiftCertificates.com, which provide e-gift cards that are redeemable online.
You can also pick up cards from the big e-tailers such as Buy.com and Amazon.com.

I've listed more sources for these items below.
Once again this year, I vow not to procrastinate when it comes to holiday shopping. But even if I do, I hope not to rack my brain over what presents to give, given how much easier today's retailers and e-tailers are making it for us to get our shopping done.
At any rate, I've started my list already using some of the ideas above, and plan to finish my shopping by December 1. If all goes well, I'll be able to spend the days leading up to the holidays enjoying my friends and family (and all the holiday food and drinks!), and not panicking about what I'm going to get for whom.
 
SVB's POV: Thanks to Emiley Thacker for sharing her thoughts with us in this article. As far as I know, there are no Amish communities around where I live 🙂 .
Copyright © 2008 The Digerati Life. All Rights Reserved.