How we're approaching holiday gift giving this season as we keep to a tight budget.
A few weeks ago Black Friday kicked off the "official" start of the holiday shopping season. As the days tick by I have gotten requests from family asking for our wish list and best gift ideas for myself and my son. I have listened to friends share their shopping accomplishments and mark items off their list as they stock up for loved ones.
A part of me envies them the "joy" of preparing for the biggest gift giving season of the year. Another part is breathing a sigh of relief. A few months ago, I finally faced the fact that credit card debt was crippling our family and drastic measures where required to stop the damage. We are not a family that used credit to buy big screen TV's or fancy clothes, but we slowly racked up debt by committing one of the most common mistakes that leads to financial ruin. We became accustomed to using credit as an extension of our income. I cannot blame the "the credit crunch" or the "recession of 2008" for my money woes, because this damage began long before talks of bailouts and bonuses.
Fortunately, instead of burying my head in the sand, I have confronted the issue and we are currently putting all available money toward reducing our debt and following debt elimination tips and debt reduction strategies. We're sticking to our debt reduction plan and the month of December — with its spending temptations — is no different. Although there is little room for shopping for us this year, we are going to have a credit (and debt) free holiday, and this is how we are doing it…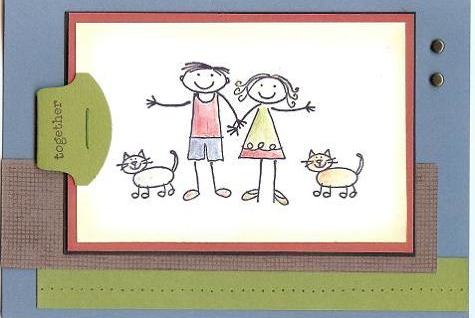 Photo by elitechallenges.wordpress.com
Our Holiday Gift Giving Plan on a Tight Budget
Be realistic and discuss gift-giving expectations (or limitations) in advance.

There is nothing I would like more than to give each of my loved ones fantastic gifts that light up their faces when they open them. I have wrestled with a lot of guilt and a tad bit of shame believing I was somehow ruining their holiday by not having the resources to buy them that special gift. If you have concerns about how you will finance your way through holiday office parties, family gatherings or other situations that generally involve gift exchange, be upfront with how much you are willing or able to spend in advance. You might just find out that other people are dealing with the same issues and are relieved to have options beyond buying gifts to celebrate the holidays.

Rediscover the true meaning of the holidays.

I've learned an interesting lesson this holiday season. When you remove the "material" trappings of this time of year, you have more time and energy to focus on the true meaning of the holiday. Just the other day, I took my son to the library and we picked some Christmas videos to watch together. This weekend we will be picking out our tree and decorating. Religious beliefs, family holiday traditions and what makes the holiday special vary for each of us. You just might be surprised that when you really think about what makes this season important to you, it doesn't really have anything to do with how much money you have.

Be thankful for your blessings.

Before you beat yourself up over finances, take a quick look around and remember to be thankful for what you have. Sadly the world we live in offers an endless supply of reminders of how life could be worse. There are so many things that are more valuable than wealth or money. Hug your friends, kiss your children, remember those who are not here to celebrate with you and be thankful for the blessings you have.
If you are short on cash this holiday season, you have two options. You can feel sorry for yourself and allow those feelings to ruin this special time of year for both you and those around you OR you can make the most of what you have and focus on what really matters. Personally, I have found that this year is turning out to be more special without worrying about money or shopping for the perfect gift. I may have started a new tradition that will last beyond my current financial woes.
~ooOoo~

SVB: I've found myself caught in a maelstrom of activities, plus my behind-the-scenes theme tweaking is far from done. So for now, I'm relying on some trusty and wonderful guest posters to fill in. Thank you to Trisha Wagner for her guest post today! I wholeheartedly espouse the ideas and thoughts she's just shared with us.
Trisha is a freelance writer for DestroyDebt.com, a debt community featuring debt forums. She writes regularly on the topics of getting out of debt and personal finance.
Copyright © 2008 The Digerati Life. All Rights Reserved.