I found myself thinking how life can sometimes be so fickle and how a day is usually made up of a series of events, random or otherwise that peg a routine that goes from sunup to sundown. Most of the time, life just unfolds as expected with the days going by quickly. We eventually find ourselves one year later, in November again, with the holidays just beginning to gear up. I am glad to have made it another year, for there are just too many stories that stop me in my tracks and make me wonder how many times I may have cheated fate by a split second, escaping harm by a hair or some irreparable damage by the skin of my teeth. Some stories affect me that way, such as the story of an unsuspecting man whose young family was wiped out by a drunk driver just after an innocuous and by all means, joyful visit to a cocoa shop. Who's to know what's in store for us in a week's time, or a year's?

Such reflection only brings to mind that material wealth falls far below all the other things that matter in our lives. I am using this time of Thanksgiving now to reflect on what those things are, and to pass on prayers and thoughts to those less fortunate enough to be unable to avoid the slings of tragedy this time around.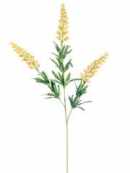 For these things, I feel blessed:
Family, Friends and Loved Ones
Health and Well-Being
Values, Principles and Beliefs
Dignity
Talents, Skills and Abilities
Any living thing in my care (so that includes my cat)
Freedoms, Rights and Privileges
Clear Conscience and Peace of Mind
In my own sphere, these are the things that I am glad I have, and hope to always still have despite any changes in my financial status. In other worlds and cultures, the list of things that one may be thankful for is probably not too drastically different, and I am sure there is always one such list for each member of humanity. What would yours look like?
If only sometimes we can rearrange the chain of events that make up a day, so that we don't meet with misfortune or regret or error. Can we be just one step away from a senseless predicament, where a series of avoidable events may conspire to change our universe as we know it? But we all face the same uncertainties and can only move forward, so perhaps when we do so, we don't ever forget what truly makes the difference in our lives.
There's so much to be thankful for, amidst the challenges we face. We're counting our blessings!
Happy Thanksgiving to you all!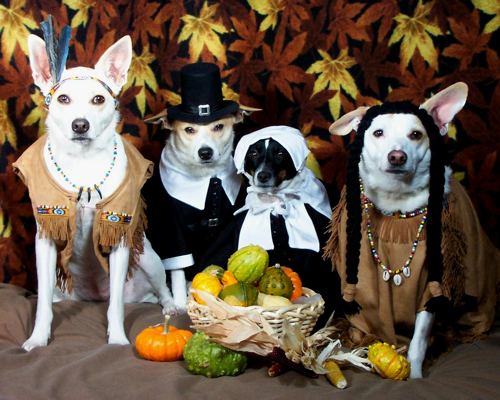 Pilgrim doggies from Lulu.com
Let's hug our kids and those we care about, and keep ourselves safe and healthy this season.
Copyright © 2008 The Digerati Life. All Rights Reserved.