This day there's quite a lot to be thankful for. Within the context of this blog, I'd like to thank all our readers, subscribers and other fellow bloggers and web publishers who come by to visit as well as to share their thoughts on the topics of finance, business and self development.
Looking at the much bigger picture, my reflections on what I'd like to be thankful for once more settled on things I find irreplaceable. Writing about personal finance makes you think a lot about money: how to find more of it, how to manage it and how to keep more of it. But money is a replaceable asset, a distant second to many other things that we all wish we could permanently have and forever keep, but which we only end up receiving in what seemingly feels like short, sporadic periods throughout our lives.
That's what I'm grateful for, these invaluable things that make life wonderful and that are only too fleeting [since life is temporary]:
Positive Relationships
We all don't have perfect relationships but our connections evolve with time. Some relationships unfortunately aren't meant to be, but there are so many others that are fulfilling. I may not have always gotten along well with my family as a younger person but today, it's a whole different story especially now that I'm a parent myself. We all face conflicts in our relationships but those that grow stronger usually are those that have been sorely tested somehow.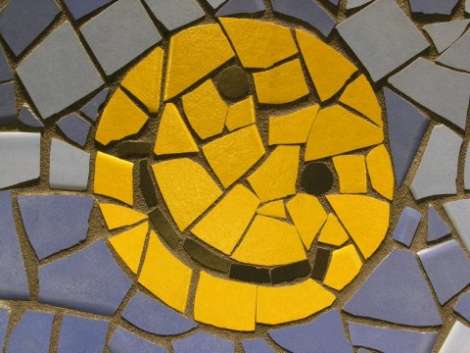 Photo by Alexander Rist
Good Health
As I age, I realize more and more that things aren't as they used to be. After a setback, I just don't bounce back as easily as I used to, and with the last several years being tougher than the previous ones have been, having had children late and living a stressful life that is partially encouraged by a Type A personality, I've become more acutely aware that one's health is something to highly value and monitor carefully. This is one of the reasons I've decided to slow down significantly in the next year or so — to guard my health more judiciously than I've done in the past. Already, I'm concerned that chronic conditions are beginning to develop though these can still be staved off by a balanced, healthy lifestyle.
Time Well Spent
We all know the popular adages that "time is money" and "life is short", which I've proclaimed here on more than a few occasions. In reality, we can look at our time as being the limited resource, while money is one that you can always generate and renew. Time, once passed, is gone forever. The best we can do is to try to live and spend our time well, embracing whatever it is fate throws at us. Time well spent doesn't just allude to the good times you experience once you're on top of your world, but also the time spent in the journey towards that very goal. I'm grateful for the struggle and the success — it's what living is all about.
-ooOoo-
Predictably, I catch myself thinking many of the same thoughts every year. I actually find myself channeling these reflections on a regular basis, feeling that time just flies by so fast that I wish I could just have a little more of it to savor. Still I'm glad I'm able to find the time and opportunity to sit back and dwell on all the bounties we've received, usually during my long commutes or right before drifting off to sleep.
I'm thankful for the year that passed and for this chance to share my musings with you all.
Copyright © 2007 The Digerati Life. All Rights Reserved.