Since I asked everyone to share their most memorable holiday story with us in our recently concluded Epson Workforce 600 Printer Holiday Giveaway, I thought I'd share my own favorite Christmas memory.
My Favorite Christmas Memories
I've tried to rack my brain to recall all Christmases past, and I discovered that try as I might, I can't really remember the gifts I got over the years, except during times more recent. If you're like me, then this may mean that "stuff" isn't really foremost in our minds when the holidays roll around, or at least, we don't typically retain vivid recollections of what we receive during this celebration. Gifts are wonderful to receive, although the occasions that mark their exchange usually blend into one another way too easily. That is, gifts are less memorable to me than the actual events that mark specific occasions.
Some of my most favorite memories were of those times when I was a kid, spending Christmas season at my grandparents' homes, playing with my truck loads of cousins 🙂 . My fairly large extended family back in my land of birth are incredibly fun to be around, and yeah, I'd say those memories with them are some of those I'll always cherish greatly. A lot of the people I spent such happy times with have since passed away, but I've kept their memory strong.
These days, Christmas has been awesome too, with some relatives, friends, husband's side of the family and my own kids to round up the cast of characters for this new phase of the holidays for me. All hail to the middle-aged Christmas! 🙂 I get to spend some of it at company Christmas parties and elementary school holiday pageants.
Epson Workforce 600 Printer Winner
Now how about the winner of the Epson Workforce 600 Printer? I counted 53 valid entries (I had to screen it for double entries) and did a random draw. The winner is no other than John at Queercents, who talks about the lovely holiday song, "The Little Drummer Boy". Congratulations to you and your great entry to the giveaway (I'll be in touch about the printer!).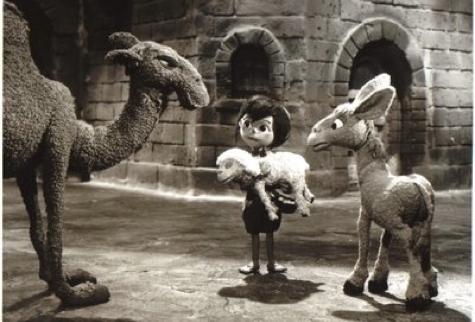 Like John, I also adore "The Little Drummer Boy" — the song and the story; though as a kid, I was dreadfully traumatized by the scene where the chariot runs over the lamb.
Thanks to Epson for this generous prize as well. I'm truly happy that you were able to sponsor this event. And finally, I'm grateful to everyone who joined for sending in such touching holiday stories. I truly wish I could have more winners for this giveaway! But there's always a next time!
Have a warm and wonderful Christmas everyone.
Copyright © 2008 The Digerati Life. All Rights Reserved.