Update: Thanks to all! We've picked our new logo and have finally redesigned our site. What you see today is the result of the voting process. Appreciate all your input. Enjoy the site!
Dear friends, would you help me pick a new logo design for The Digerati Life? 🙂
Though I've always wanted to give this place a cosmetic face-lift over the years (goodness knows how much The Digerati Life needs it 😉 ), I've been unable to do so, because of time constraints. I'm still hoping I'll have the opportunity to make changes — maybe a little bit at a time when the schedule allows. One fun thing I was able to work out though, was the chance to find a great logo designer to give my rather dull text logo a bit more personality.
So I was fortunate to find a couple of folks who've offered to help me in this regard. David Clearwater has a site called Logo Design Shopper, a nice resource which compares custom logo design deals from top company logo designers. He's come up with an inventive way to work out a new logo design, which involves a voting process.
I thought his proposal was quite fun, actually, so I've taken him up on his offer. He subsequently got me in touch with Andre, a graphic artist who's behind Biz-Logo.com (see his profile), who was willing to come up with some nice designs for The Digerati Life. And here's where it gets interesting — David's voting scheme will allow the wonderful readers of our site to select their favored design. We've narrowed down some ideas to a handful of design concepts, which we'd love for you to review.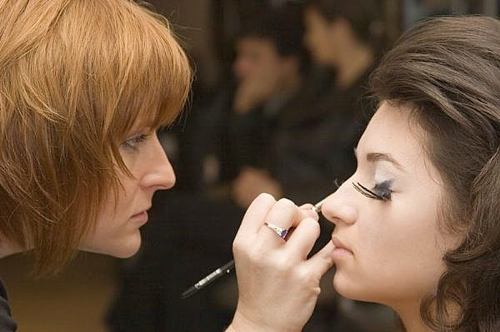 Oh yeah, I need a new look! Photo by imageandstylenews.com
So here's where you come in — I am hoping to enlist your help to pick out a logo design for our header!
Those concepts are now in this voting page, where you can rate each design.
A heartfelt thank you to David and Andre for your awesome ideas, this interesting proposal and the cool voting page you came up with. And many thanks to everyone else in advance for helping us select a new logo!
I personally cannot make up my mind which design to choose, so here's looking forward to what you've got to say. Please don't hesitate to let me know what you think. 🙂
That was my exciting news for this weekend.
Copyright © 2008 The Digerati Life. All Rights Reserved.