Going on a very short break with some family and friends.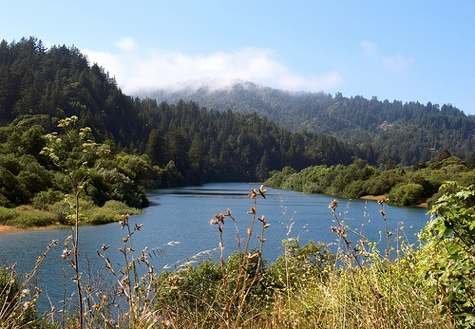 Russian River, Sonoma. Image by Ingrid Taylar
The next few days, I'm taking a short family break and will be away from the office (and computer!) for a bit. With the new school year just around the corner, the kids will be back in school soon enough, so we're hopping on the opportunity to have that last bit of summer fun. I don't remember summers flying by as quickly as this one has! Anyway, I'll try to keep it moving along here on the site as best as I can, but there may be just a slight interruption in the post schedule for a few days. Or maybe not. We'll see (there's always the laptop which I find cumbersome to use, so I'll play it by ear).
We're going to visit the Russian River and just hang out with friends and family. We may do some kayaking (maybe — we've got our life vests!), nature walks and hopefully a few rounds of fierce Settlers of Catan game play. Oh yeah, we're having Cap from Stop Buying Crap along on this family trip. 🙂
Nothing better than to have a fellow financial blogger along on a vacation. 😉
Copyright © 2009 The Digerati Life. All Rights Reserved.