We're not very sophisticated or worldly travelers, especially when we've got young kids to handle. Unlike many of our own friends who've managed to travel heavily even with babies in tow, we're simple homebodies, content to hang out at home and savor our well oiled routines.
But once in a while, we'll get restless enough to venture forth from our familiar den. When our kids were particularly young, we opted to take trips that were fairly easy to manage and such, would usually be within a convenient driving distance. One particularly successful trip involved having our extended family over for the holidays, and having us all head for Yosemite, basically a stone's throw away from our backyard. This vacation was for a 3 day, 2 night stay that yielded a spectacular winter experience which we city slickers, originally from the tropics, could only liken to a trip through the belly of a big freezer. No, we don't see snow that often, and it was delightful.

The most practical way to organize this trip was to first figure out where we would stay. We thought that maybe we could rough it out so we could spend very minimally, like so: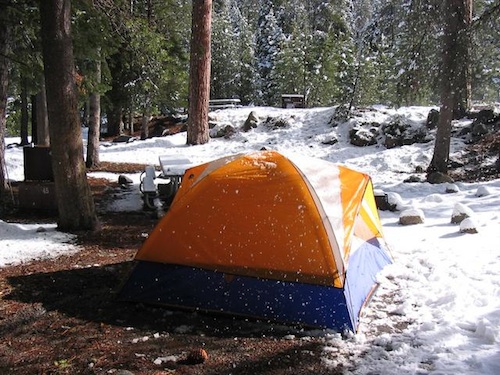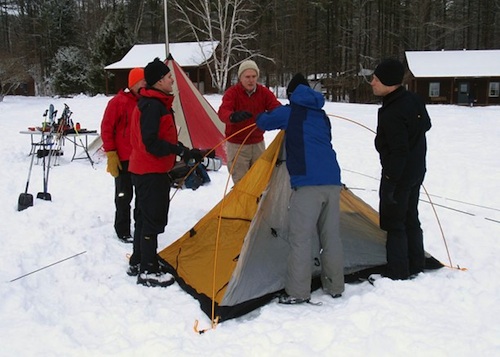 But we eventually decided that this was way beyond our capabilities and it didn't look like our entire household would fit into such tiny tents (well okay, I wasn't really serious). Our traveling family circus of 7 opted instead to find a place to rent.
A Great Log Cabin For Rent At Yosemite National Park
So we went for something much more comfortable. And practical. A log cabin seemed like a good idea, and so we eventually found ourselves in one. I was impressed by how impeccable and inviting this particular vacation rental turned out to be!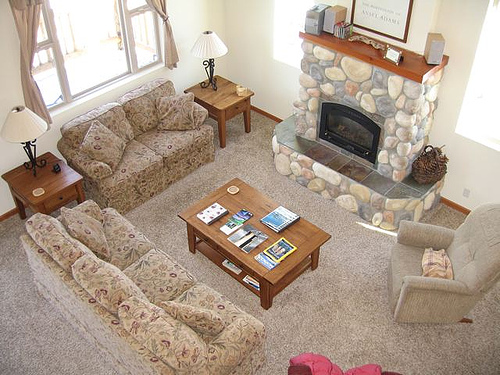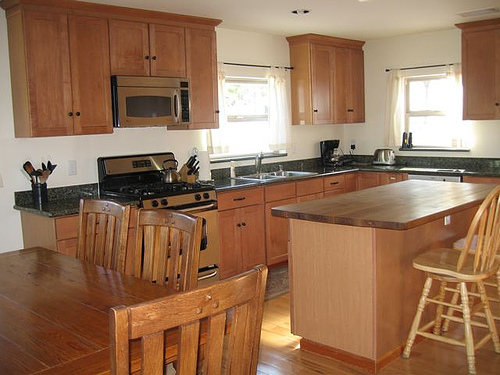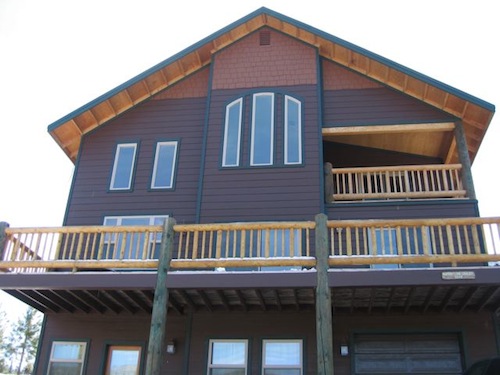 The use of a log cabin actually cost us a reasonable $350 per night. The cabin — or "chalet" as the owners called it — fits 10 and definitely a very comfortable 7, so the cost amounted to $50 a night per person. Not bad for a brand new house with all the amenities!
Comparing Costs: Visiting Yosemite Park vs Disneyland
All in all, here's what we spent for the opportunity to cavort with nature:
Travel Costs For Visiting Yosemite
Snow clothes (most borrowed from other family members)
$200
3 days, 2 nights in a chalet
$700
Snow chains
$30
Park entrance fee
$20
Replacement kid boots
$35
DIY Dinner for 7 (2 nights)
$120
DIY Lunch for 7
$150
Gas for a 460 mile roundtrip ($2.75 per gallon, mileage: 20 miles/gallon)
$63.25
Miscellaneous groceries
$70
Speeding Ticket (Ooops. Unplanned)
N/A
Total
$1,388.25

Now compare this to what we would have spent if we had instead cavorted with Mickey and had taken the entire family to visit Disneyland: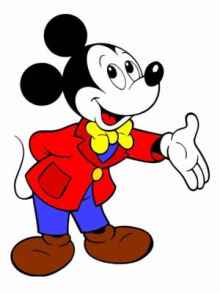 Travel Costs For Enjoying Disneyland
3 days, 2 nights in the renowned Disneyland Hotel
$4,194.90
Room Type: 2 Bedroom Suite
Included
Package: Resort Package
Included
Dining: Donald's 3 Day Meal Plan (Dinner Only)
Included (this runs $92 per adult and $70 per child)
3 Day Park Hopper souvenir ticket
Included
Gas for an 800 miles round trip ($2.75 per gallon, mileage: 20 miles/gallon)
$110
Restaurant breakfast and lunch for 7 ($15 per person for 2.5 days)
$525
Total
$4,829.90
* We don't hold a Season's Pass for Disneyland.
Quite a difference! If you don't mind the altitude, then the cozy, authentic nature-bound family bonding expedition is a fantastic value. Note, however, that I'm not discouraging a trip to the Magic Kingdom as you can very well apply frugal travel planning strategies in any situation. For example, some people may have relatives in L.A. and may be able to cut costs by simply holing up with family or friends right by Anaheim. Hopefully, though, the points I've made will provide some food for thought.
How Our Frugal Trip Turned Out
It had just snowed a few days prior to our arrival and with the sun out in force during our entire stay, the landscape was breathtaking, like you were living in a picture postcard. We were also treated to some close encounters with a handful of foxes on a couple of occasions (there seemed to be a lot of them that year). For all that, this inter-generational trip, tailored in length for little kids as well as for a couple of senior citizens, was perfect.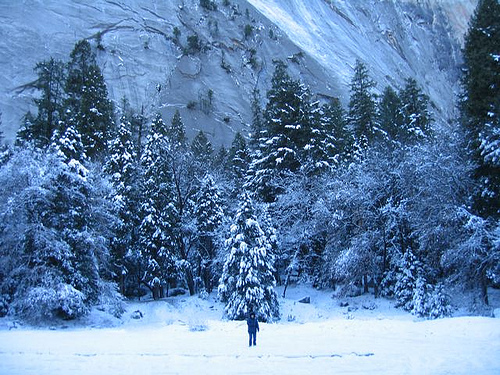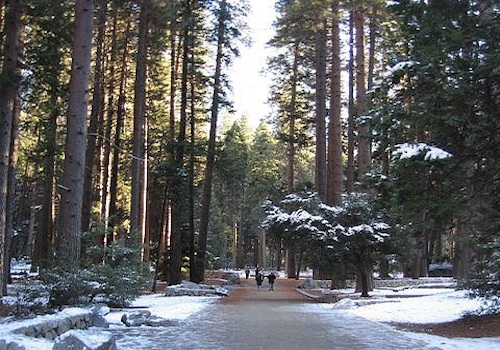 The nature trip for 7 people may have cost a little over a grand, but the snowball fights on a fresh carpet of snow surrounded by towering white cliffs and a blanket of pine trees were absolutely PRICELESS! Here are more photos of our short but enjoyable sojourn. Few humans are included though.
How To Cut Down On Vacation Expenses
For the sake of completeness, I'd like to add a few tips on how to cut travel expenses during the planning stage:
Consider splitting the bill with other people. Invite others whom you get along with to join you on vacation!
Rent a house instead of staying in a hotel if you have a big group. You can then shop for and cook your own meals.
Visit an inexpensive location where things cost less.
Visit a place that is closer to home so you can cut down on fares or gas. Check out these staycation ideas.
Have shorter vacations or maybe just go on day trips more frequently.
Consider a nature trip where you won't be tempted to spend additional money on souvenirs. Bring home some pine cones or shells from a beach!
Do enough research about the place you are visiting before you make plans. The more you know, the better you can plan with costs in mind. For instance, if you are thinking of visiting Yosemite Park, see if these resources can help you out!
Created January 2, 2007. Updated December 16, 2011. Copyright © 2011 The Digerati Life. All Rights Reserved.