It's illegal and unethical to buy counterfeits, but not all "fakes" are necessarily bad. There's a huge market out there for "fakes": in fact, some have gone as far as participating in the Prosper.com marketplace to procure loans for the sake of purchasing falsies that they expect will make their dreams come true. Imagine this: a breast augmentation procedure received 100% funding through Prosper loans!
Purpose of loan: I'm 40, and I want to look good. My husband is very supportive up to this time and would be helping me through my daily expenses. This is one thing that I've wanted and would like to pay for it by myself.
I've always thought that people buy knock-offs to save money, not to spend themselves into debt. I suppose these simple beauty tips aren't for everyone.
On the topic of fakes, I wrote a post not long ago about the perils of buying counterfeits. We already know that people buy fakes to get better deals and minimize costs, and there's definitely nothing wrong with that, unless you cross the line by promoting illegal piracy.
If you take a look around, the market for fakes is booming. We've actually got a growth market for cosmetic replicas — imagine how they've combined false teeth with false jewelry (okay, the false teeth claim is a stretch 😉 ). But in case you're wondering, these are "grillz".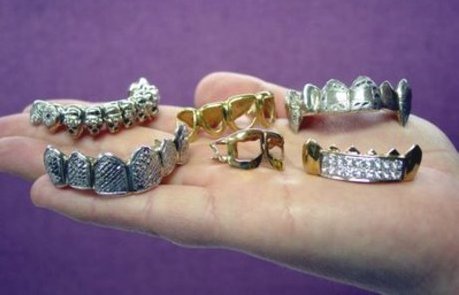 Arguments Over What Could Save Money?
In fact, I'm all for buying the fake stuff when it makes total sense (and isn't a questionable matter). Unfortunately, not everyone may agree. Take for example this huge argument I've been having with my spouse regarding getting some falsies. I want the fake kind and he wants to keep it real! And no…. it's not what you think of course ;). It's this long-standing debate we've been having about plants. The kind you try to keep around the house to keep your spaces looking fresh, pretty, inviting. I've always been quite content with spicing up our atmosphere with a few false fica trees and some bouquets of silk flowers that can be swapped and rotated every season.
My reasons for wanting the silk stuff: convenience primarily, but it could be cheaper in the long run as well. Why? Because real plants die and require maintenance and watering. They can also ruin a good floor if you're not careful (this has actually happened to us before where carpeting and floor boards had to be replaced due to seepage). Real plants attract bugs and may need to be replaced on occasion. And sadly, fresh flowers every week in your home's nooks and crannies can add up: it can amount to $5.00 for a generic pot on sale to $30 for arrangements that contain more uncommon or out of season greenery.
Yet, the spouse continues to insist how much he hates fake plants because they look ugly, and has sneakily removed the nice silk palm trees we've had for so many years that I picked up for $2 at a flea market. I beg to differ. I can't tell the difference between what's genuine and what isn't in this case. [Okay, you may be able to if you have a trained eye…] At this point, we've compromised on a mix of silk and real plants around the house, to keep both sides happy, maintenance simple, and costs reasonable.
So even after all the debate about this, is there such a thing as a good fake? Here's a confession I'm making — I've found quite a lot of "false" items in my home that I do enjoy:
Other Replicas I've Actually Bought To Cut Costs
#1 Jewelry
Costume jewelry of course has been around for ages and may now look so much nicer than those bubble gum beads that used to be the fashion in the 1970's. False jewelry is fine by me. But what about a cubic zirconia engagement ring versus a pure diamond? Or those too perfect pearls you've spotted at your office party? If I couldn't afford it, I would be more than happy to accept the reality that "it's the thought that counts".
#2 Art and Furniture
Affording the real thing may be a stretch, but reproductions and copies are the reasonable way to decorate your home without spending the same fortune that wealthy collectors probably do. I have a soft spot for decorative reproductions, some of which I've been fortunate enough to pick up from home consignment places and flea markets. These are the kind of purchases I'm most proud of!
#3 Fur
I've picked up some of the synthetic stuff and I find them beyond good enough for me. I personally don't see a need to go and buy stuff made out of real animal parts, over and above the economics of it. I just believe there are other options.
#4 Housing Materials
These days, there are so many great products that you can use to build and decorate your house with. There are a good number of new products recently introduced in the market to help build more affordable, yet high quality homes. Consider alternative cheaper materials when you're renovating or building your home, or check out a variety of home designs to see how you can lower your home building costs.
-ooOoo-
Yep, just another way to get stuff for cheap is to opt for their artificial counterparts. Fake can be good just as long as they're from a legitimate source. Unfortunately for me, there's just no convincing my spouse to practice suspending his belief that those false (floral) arrangements he's looking at aren't real.
Copyright © 2007 The Digerati Life. All Rights Reserved.