I hope you don't mind that I resurrect this greeting during this special day each year. You see, this message is timeless! To all the wonderful fathers out there — especially to my own Dad, dear Digerati Spouse and Dad-In-Law — Happy Father's Day.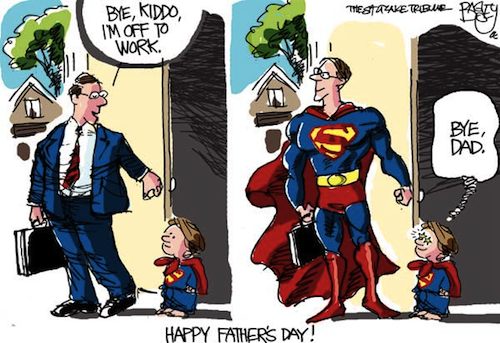 Love this image of Dad as Superman. Thanks, Bagley!
You are heroes, all of you! 🙂
Created June 20, 2010. Updated June 17, 2012. Copyright © 2012 The Digerati Life. All Rights Reserved.