It's Earth Day and another time to remind ourselves about what we can do to be kinder to our environment. I actually asked my 8 year old about Earth Day and what suggestions he had in mind, to take care of our planet. He said: consume less, don't throw bottlecaps and plastics in the wrong bin, recycle more. Pretty good answers! As for me, here's my favorite thing to do: grow trees. I've done a bit of this as I live in the country (e.g. wooded area), and I'm pretty happy about how well my greening efforts have worked out around our house.

Other things we've done, you can read about here:
If everyone did just a few of these things, our environment would likely be in better shape. Awareness is key!
There's also something I've written on this topic, which you'll find as a guest post over at the PerkStreet blog. I wrote it a while back, but I hoped to share a timeless message. It's on how we can work to save money while saving the earth. I gave my response to the question: what is it that we can do to cut down on our carbon footprint while also being kind to our wallets?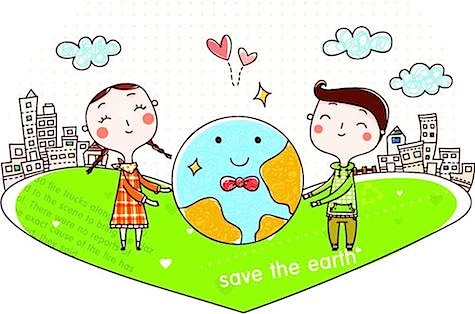 Here's a quick aside though: while you visit the PerkStreet blog, you may also want to check out what PerkStreet Financial is about. They're an online bank that offers an online checking account with a twist: while they're not an interest bearing account, they give you 2% cash back for the first 6 months of being a customer, then 1% cash back thereafter through their rewards debit card. You're account is also FDIC protected and their ATM network is the largest one around that's free of charges.
Created April 22, 2010. Updated April 22, 2012. Copyright © 2012 The Digerati Life. All Rights Reserved.