Mikael is one of our most active commentators here and I am happy to present to you one of his works. He is one of the guys behind "The Financial Blogger", a Canadian personal finance blog. He currently works in the financial industry and enjoys exploring various ways for building wealth. What follows is a peek at his world.
I'm sure it's happened to you: you are about to make a big move in your life and your parents are right there telling you what to do and what not to do. Like it or not, most parents are behind their children to provide them with advice. While my father has never been a financial genius (in fact, he is much better at spending money than making it), he always found a way to make things work out even during rough financial times. Here's what I learned from him over time:
"Whoever holds the purse strings makes the decisions."
Every teenager gets into a "fight for their rights" (to paaartyyyy!) with their parents. When I used to complain about stupid household rules, my dad used to tell me this very truth. Whoever has the money holds the authority. This concept also relates to financial freedom.
When you have enough money to pay for what you want, you are in the driver's seat. If you pay for something, you become responsible for it. You want to take care of what you own and you deserve to defend it. Once you make your own money, you can buy the house you've always wanted, the car and clothing you've always desired.
Power, freedom and responsibility: these are the things brought by money. While power and freedom seem pretty appealing, the most important thing that money offers to its owner is responsibility. You become responsible for your family and other people around you, and also for helping those who need help the most. The greatest thing about having money is that it gives you the power to give back to society.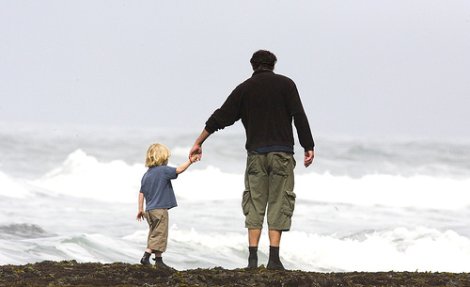 "If you are about to eat @#!$; eat it on your feet, not on your knees."
Sorry for the big words here but it would not bear the same meaning if I modify my father's quote ;-). My father is well known for often getting himself into uncomfortable financial situations. But somehow, he always ended up transforming his bad luck into financial opportunity.
He never bowed down to anyone even if it meant losing his job and I respect him for doing so. I did this once myself when I quit my first job and the only thing I can say is that it was one of my best moves ever. There's this saying that we should think and talk before we act. Well I'm telling you, I made the move and things couldn't have turned out better!
Waking up every morning telling myself "I hate my job" is the pure definition of cancer for me. Life is too short for you to be P.O'd by your boss or your work environment. I have noticed that people who are doing what they like are more productive, earn more money and definitely live a much happier life!
"Why do you have to work so hard? You should think instead!"
My father is lazy. It is because of his laziness that he's found ways to make more money with less effort. What I basically learned from this: Use your brain and think.
There is only one great way to make money and it is by leveraging. I am not talking about just leverage strategies here but about the bigger concept of leverage. Why do you think company owners are making such a killing? Because other people work for them and the value of what their workers produce is more than what their workers are paid. While this may seem like slavery, it is a pretty fair system.
The guy who creates the company is the one with the system or the idea that will make him rich. Plus, he is working the extra hours to make things happen while taking all the risk (who's going to go bankrupt if the company fails?). With great risk comes great reward. Some of these company owners will cash in and profit greatly.
-ooOoo-
So I hope you liked my piece for today. I hope these three lessons help out in some way as you walk your path to financial freedom. At the very least, I hope you were entertained for a minute or so!
Image Credit: news.bbc.co.uk
Created November 16, 2007. Updated June 1, 2011. Copyright © 2011 The Digerati Life. All Rights Reserved.