Now that the season is turning and we're entering into what most will say is the busiest time of the year, I'm finding myself pretty short on time with a whole lot of work ahead at the home front. For the most part, I've been doing some Christmas shopping, playing hostess to some international guests for the holidays and also putting together our annual Christmas display — that would include both the outdoor area and the interior of our home. Plus in the coming month, I'm also handling some extra school-related matters for my kids like applications/registrations (new schools may be in the horizon), parent/teacher conferences and end of year projects. All these on top of our normal routine (which includes work, errands, blogging, playdates, last minute physicals to beat the insurance deadline, household financial reviews, etc.) and you see that we're going more than a little berserk over here.
So I thought for the time being, I'll do what a few other pf bloggers have done, and that is to highlight some of my posts from the archives, particularly those that cover the subject of the holidays. And with less than a month away from Christmas, I thought to get into the spirit with a few money tips: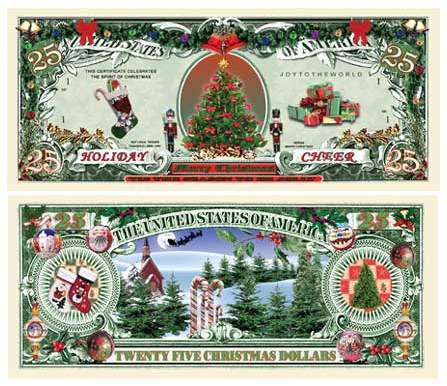 My Holiday Gift Collection of Money Tips
Hopefully this'll help get us ready for the bluster of activity ahead. To me, it's already all starting to become a big blur!

Image Credit: NoveltiesWholesale.com
Copyright © 2007 The Digerati Life. All Rights Reserved.