We've discussed credit report monitoring services here before, which help you in a couple of ways. They can keep an eye on your credit standing by monitoring your credit reports: they'll let you know if your credit has been affected in any way or if you've somehow become a victim of identity theft.
Sure, the business of protecting our identities via credit monitoring and other means has offered consumers a way to be proactive. However, I thought to write about a few considerations we should all be aware of before signing up with a fraud protection service like Lifelock or Trusted ID, which are two big names in the industry.
Tips For Using Fraud Protection Services & Protecting Your Identity
Your credit card company may have given you a pitch about fraud protection at some point. Or you may have heard about the promises that id theft services can bring you. Peace of mind is what they're selling. If you're shopping for such a service, here are some things to take into consideration before you sign up.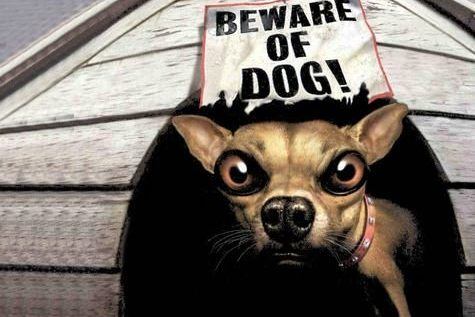 1. Read the fine print carefully.
Instead of assuming you're covered for the worst, make sure you do some research and read the terms, conditions and contract (or service agreement) from any company in the business.  For example, are you signing up for a range of services, or just a few items? What actions will the fraud protection company take in the event of a fraudulent charge on your credit card? TrustedID actually has a detailed set of terms and conditions that limits the company's liability and tells you what's covered.  It helps to read a company's FAQs and forums if these are available as well. Here are some examples of services that may help provide you with credit transparency. These services can help if you suspect that you're a victim of fraud or would like to be proactive about protecting your credit:
You can check out free trial credit reporting through this link or check the services below.
| | | | |
| --- | --- | --- | --- |
| What To Buy | Where To Buy | Length of Trial Period | Regular Cost |
| Credit Scores, Monitoring | Go Free Credit | 7 Days | $29.95 a month |
| FICO Score, Score Power Report | Equifax 3 In 1 Monitoring | 30 Days | $14.95 a month |
| Experian Credit Score Info | Score Direct | 7 Days | $14.95 a month |
| Proprietary SMART Scores and Report | Smart Credit | 5 Days | $29.95 a month |
| 3 Credit Scores and Report | Privacy Matters 1-2-3 | 7 Days | $29.95 a month |
| Credit & ID Theft Protection | Identity Guard | 30 Days | $14.95 |
| Experian, Credit Monitoring | Identity Lookout | 30 Days | $9.95 a month |
| Credit Reports and Scores | ScoreDirect.com | 7 Days | $14.95 a month |
| Credit Reports and Scores | TrueCredit | 7 Days | $14.95 a month |
 
If you're interested in Identity Theft Insurance, check out these services as well:
| | | | |
| --- | --- | --- | --- |
| Identity Theft Insurance | Where To Buy | Length of Trial Period | Regular Cost |
| Up To $1M ID theft insurance | Identity Guard | 30 Days | $14.95 a month |
| Up To $1M ID theft insurance | Equifax 3 In One Monitoring | 30 Days | $14.95 a month |
| Experian, $1M Product Guarantee | Identity Lookout | 30 Days | $9.95 a month |
| Up To $25,000 Identity Theft Insurance | TrueCredit | 7 Days | $14.95 a month |
2. Know the benefits offered by the fraud protection service.
Different identity theft protection companies offer a variety of services. But what is it exactly that you need? Don't assume that you are covered for any or every incident that happens to you. A chat with a customer service rep might help you clarify when your coverage begins and what the extent of your benefits are.
So what can you expect from such a service? Some of the features include:
Your FICO credit score and other free credit scores
Automatic fraud alerts
Automatic fraud alert renewals
Service guarantees or identity theft insurance for up to a certain amount (e.g. $1,000,000)
Free annual credit reports and monitoring of those reports
Legal help in case you encounter fraud or have your identity stolen
Coverage of lost wages
Removal from mailing lists
Credit card monitoring
Lost wallet protection
You may not receive all these services once you sign up with a company. You may be getting just a subset of these features, so make sure you understand what it is you're getting!
3. Know which credit bureaus are monitored by the service.
While there are three credit bureaus, an id theft protection service might not check in with all of them.  Say I sign up with a service that monitors Equifax such as myFICO Score Watch; that doesn't necessarily mean that they'll also track my Experian credit score and report. I'd prefer the wider coverage of a service like Equifax Credit Watch that monitors all three bureaus since I've lived in various parts of the country over the years (credit reporting by one company may dominate a certain region).  Check if the service will monitor all three bureaus for free or for an extra charge.
4. Check with the Better Business Bureau.
It should be easy enough to follow the track records of established companies such as:
the big three credit agencies: Equifax, TransUnion and Experian,
identity theft protection service providers like LifeLock or Trusted ID,
credit monitoring service providers like myFICO.
But how about newer or lesser known fraud protection and credit monitoring service companies? It may be harder to find out how well newer providers handle their customers because of their limited track record.  In a way, I'm reminded of warnings to be careful of those companies that promise to fix your bad credit; do some research online and check with the Better Business Bureau to see if the provider you're interested in has any complaints lodged against it. Avoid any fraud protection company that makes hyped up claims without the evidence to back them up.
5. Evaluate whether you can do the work yourself.
Have you considered monitoring your own credit reports? Is signing up to a service really worth your money? Find out if your budget can handle the expenses of a subscription service over time. You'll need to decide whether you'd prefer to do all the work of monitoring your credit and watching for signs of id theft on your own time, or pay hundreds of dollars every year to outsource this job. By subscribing to a service, you're paying for convenience.
Finally, you'd want to know how easy it would be to cancel a service and get a refund in case you do need to trim your finances. I love the idea of having my own ID theft watchdog, but I still need to know how to back away gracefully.
Copyright © 2009 The Digerati Life. All Rights Reserved.