Do you believe the news? According to top economists ("a prominent panel of 50 professional forecasters"), we're supposed to be seeing the economy recover later on this year. If things go as expected, unemployment numbers and job losses should start shrinking fairly soon and economic growth should resume by next year. Economic statistics should start looking better.
But not all is well and good as the path to recovery is rife with barbs. The fundamentals are still shaky and may get worse before they get better (a warning I've read many times in the past several months). Supposedly, we can thank government policy, heavy spending and stimulus packages for pulling us out of the financial quagmire and the deeper pit of depression we were on the verge of collapsing into.
Waiting For The Economic Recovery
You may have done a better job escaping the wrath of this recession, but it seems that almost everyone was impacted by this event. Unfortunately, the recovery may come a little too late for some people. I'd written a piece on how and why the rich get richer sometime back, but I find myself facing a bit of irony here when I read stories like this one, which imply that the wealthy are NOT immune to a drastic reversal in their personal fortunes (unlike what you may expect).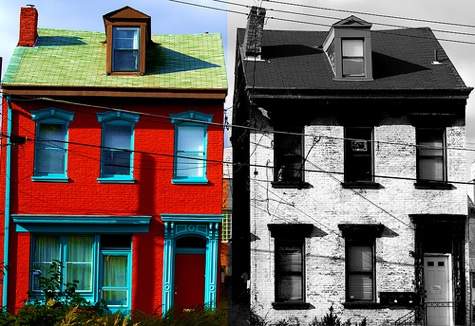 With all the money in the world some people have, you may wonder how they can go from riches to rags just like that, courtesy of this downturn. You may also wonder how a lot of rich people could have had their fortunes crash and burn in much more spectacular fashion than the rest of us. Well, I can offer a few theories why:
How The Affluent Went Broke
No diversification. Remember the Lehman executive who got wiped out because his net worth was tied to his company?
Victims of fraud. The gilded age spawned fraudsters who preyed on everyone, from the unsuspecting first time homebuyer who fell victim to mortgage fraud to the sophisticated affluent bunch who signed their lives over to Madoff.
Living large. Many people thought that the economic boom and the accompanying party in Wall Street would go on indefinitely; then the spigot was unceremoniously turned off, leaving the big spenders to overextend themselves. Living beyond your means will always bite you in the end.
Many of us have been torpedoed. Our assets have evaporated. We're washed out (somewhat). So what next? It's time to live more simply and rebuild. With life so short, we should try to get over our losses, dust ourselves off, move on and allow ourselves that tiny bit of hope and anticipation for the economic recovery that financial gurus are predicting we'll be greeting in a year's time. For it could always be worse.
Copyright © 2009 The Digerati Life. All Rights Reserved.